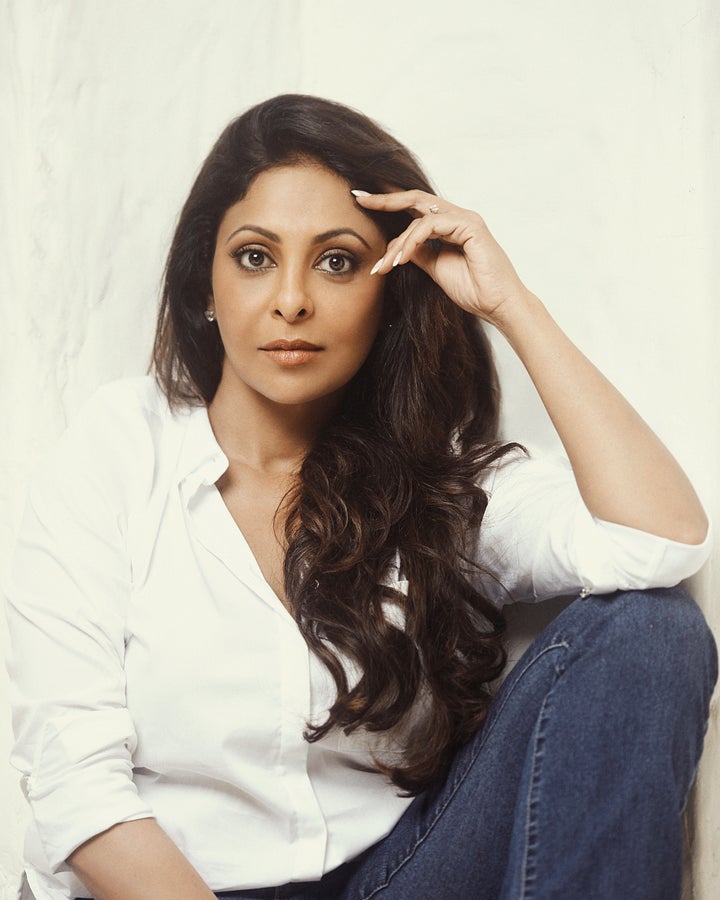 Shefali Shah started off her career in television with shows such as Banega Apni Baat, Adhikaar and Karz, before moving to films.
Her performances in Vipul Shah's Waqt, Aparna Sen's 15 Park Avenue, and more recently, Zoya Akhtar's Dil Dhadakne Do, where she played the role of a wife enduring domestic disquiet and infidelity with spunk, have been consistently applauded.
However, in a career spanning over nearly 25 years, Shah, now in her mid-40s, has done relatively lesser work, something that's testimony to Bollywood's ageist attitudes towards women.
She now appears as DCP Vartika Chaturvedi in Netflix's Delhi Crime, a bleak police procedural based on the 2012 Delhi gangrape, directed by Richie Mehta.
"Earlier it was even more difficult but now, as one can see, it has changed for the better," Shah said when asked what it's like being a middle-aged woman actor in the Indian entertainment industry.
"The fact is that I am still playing a lead in a show like this," Shah added, settling down with a cup of tea as HuffPost India met her in the North Bombay suburb of Bandra.
Shah, however, said that it has been a long wait.
"There were two options for me. The first that I become a Hindi film heroine whose career lasts for 3 years. Actually, no, that wasn't an option because nobody wanted to cast me as their 'heroine'. The other one was that I patiently wait and build up a graph where I select roles that fully justify my presence."
Shah feels Mehta's Delhi Crime gave her a role she could sink her teeth into.
About the psychological toll of playing a cop in the thick of a gangrape investigation, Shah said, "It comes with its own psychological damage. There's no other way. It takes a toll. It's exhausting and tiring but eventually enriching. This is my learning curve. It's an education."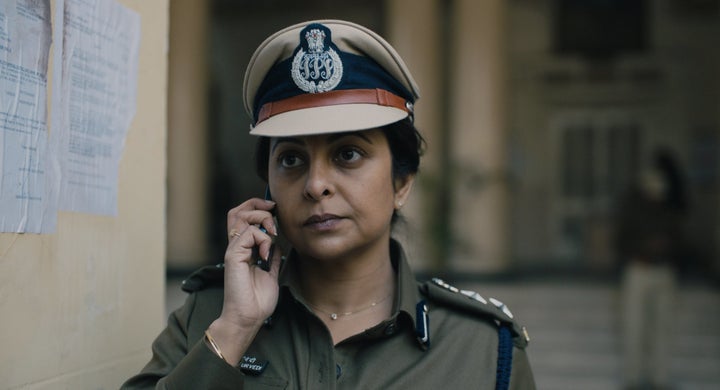 Shah said she just took five minutes to agree to do Delhi Crime when it was narrated to her.
"When the incident happened in 2012 there was a lot of anger. It had affected me terribly. Now, I felt, there was another side of the story, of someone doing something about it, that needed to be told."
The actress added that these are roles that are difficult to come by.
Bollywood has been notoriously ageist when it comes to casting women who are past 40.
And the ageism is gender-specific.
In September 2014, Ratna Pathak Shah, another veteran actress, lamented the lack of good roles for women, saying, "They can barely write a good part for Deepika Padukone, so how are they going to write a good part for me? Poor girl, she has been around for several years now and she just got one decent part, something that is really going to stand the test of time."
Pathak Shah was referring to Padukone's role in Finding Fanny.
Asked why the imbalance, Shefali Shah says that it takes a very "self-assured" filmmaker to write and cast women of a certain age, especially her.
"It takes a very confident, self-assured and an insane director to cast me," Shah says. "And sure, Netflix and other streaming platforms have a huge role to play to ensure that women narratives take centrestage but this has seeped down to Bollywood as well. In the last couple of years, we've seen films where women are the heroes."
While it's true that there has been a shift in gender and age-diverse representation in Bollywood, it has been marginal.
In July 2017, Neena Gupta took to Instagram to ask for good roles, a painful reminder of the lack of complex parts that are afforded to women as opposed to men.
Gupta's simple post, which was captioned, "I live in Mumbai and working am a good actor looking for good parts to play," went viral. Her daughter, Masaba, shared the post, saying that Gupta would often tell her that, "they don't write for women her age anymore."
In late 2018, Gupta appeared in Shashanka Ghosh's Veere Di Wedding, Anubhav Sinha's Mulk and Amit Sharma's sleeper hit Badhaai Ho.
Despite these exceptions, the ratio remains problematically lopsided.
Shah says that sexism at workplaces has been prevalent since time immemorial.
"Oh, of course. The shelf life for male stars is as long as their - what do I say - life expectancy," Shah laughs. "But for women, earlier it was 17 to say, 21? Now, of course, it's a lot better. Aren't we all glad?"
Shah says that the trick is to filter out the bad roles from good, ones that give you "sleepless nights."
"It's not that I don't get offers. I get offered work but it's a double-edged sword. But it's not a role that drives me nuts! It's not a role that gives me sleepless nights and as an actor, you want that! The really good parts are few and far in-between and the wait is frustrating."
She says, "Actors like me like to work not because we want to be popular stars but simply for the love of the craft! Now I think I've come to terms with that. You understand. You tell yourself that it's okay to wait. It's okay to keep filtering, because the wait is worth it."