We can almost feel our faces melt off.
With temperatures hitting 35 degrees and upward already, we're in for several more blistering summer months. The need of the hour is to cool off with some much-needed frozen desserts and milkshakes.
CHENNAI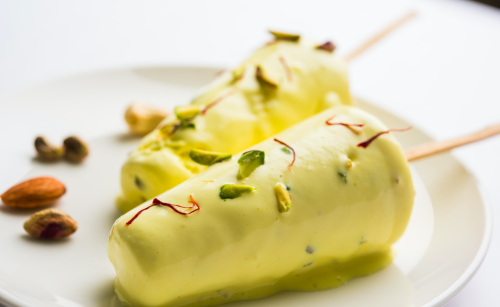 Bombay Kulfi
Where: Besant Nagar, Anna Nagar and Vepery
When: 11 AM to 11 PM everyday. Anna Nagar outlet is open from 3 PM to 11 PM (Mon) and 11 AM to 11 PM (Tue-Sun)
Average cost for two: ₹150
What to order: Kesar pista kulfi, malai kulfi and guava kulfi with salt and chilli
Why: Because our very own homegrown ice cream variety, kulfi, should not be missed on a hot summer's day, especially when it comes is exotic new flavours—Calcutta pan, tender coconut, chocolate chip, black grapes... we could go on. Go get yourselves some kulfi this evening and hit the refresh button.
Winterfell
When: 11 AM to 11 PM (Mon-Thur) and 11 AM to 11:30 PM (Fri-Sun)
Average cost for two: ₹250
What to order: Mr. Rocher, Yellow Mellow, Nutella brownie
Why: Cold stone ice creams in some amazing flavour combinations.Coffee lovers have coffee crush and coffee dream where there's mocha ice cream, Oreo cookies, Irish coffee syrup, almonds and more. There's peanut butter ones, fruit flavoured ones and a lot more to choose from!
Mid Street
Average cost for two: ₹350
What to order: Classic fries, chocolate softy, chocolate milkshake
Why: Because you really can't go wrong with crisp fries washed down with a chocolate milkshake and followed by a good old softy. You can order online too, even the milkshakes and faloodas.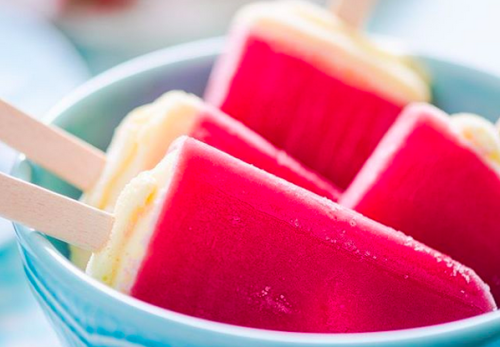 Senthil Softy Zone
Average cost for two: ₹200
What to order: Softy (but, of course), thick shakes, lime juice
Why: Because sometimes all you want is a chilled glass of lemonade or a softy for the road. Senthil Softy Zone has been around for 30 years now serving delicious food, the best shakes and yes, softies. These small shops have the biggest hearts and it reflects in the food they serve. Don't be fooled by how unassuming this place is. The food here might be cheap but it's bang on when it comes to flavour.
Amadora Gourmet Ice Cream & Sorbet
Average cost for two: ₹500
What to order: Watermelon sorbet, Nutella ice cream, ice-cream sandwiches
Why: It's Chennai's favourite dessert place for a reason. Be it a late night indulgence or a little something to beat the heat, Amadora will probably have exactly the flavour you're craving. We're not complaining, but so many flavours and so little time. Their ice creams are made in-house and are super delicious. Try their chocobar which contains vanilla, raspberry, brownie, dulce de leche and chocolate caramel.
HYDERABAD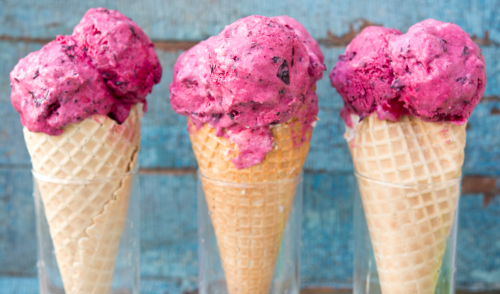 Famous Ice Creams
Average cost for two: ₹150
What to order: Seasonal ones like mango and chikoo ice creams
Why: Because some legendary shops like Famous can give any new fancy place a run for their money. Also, their fresh mango ice cream is to die for. For a late night treat or a mid-day refresher, try their fruit salad, custard or their "tooty fruity" sundae. At their prices, you know it's not just value for money, but a steal!
Frozen Desert
Where: A S Rao Nagar, Secunderabad
When: 11 AM to 11 PM (Mon-Fri) and 11 AM to 11:30 PM (Sat-Sun)
Average cost for two: ₹400
What to order: Ice cream roll, lime ice cream, caramel ice cream
Why: It's probably the best place in Secunderabad for ice cream and works as well for dates as it does for family outings. There are waffles and thick shakes as well as ice creams in interesting flavours such as espresso caramel, hazelnut and chocolate, sweet mascarpone and berries, and a whole lot more.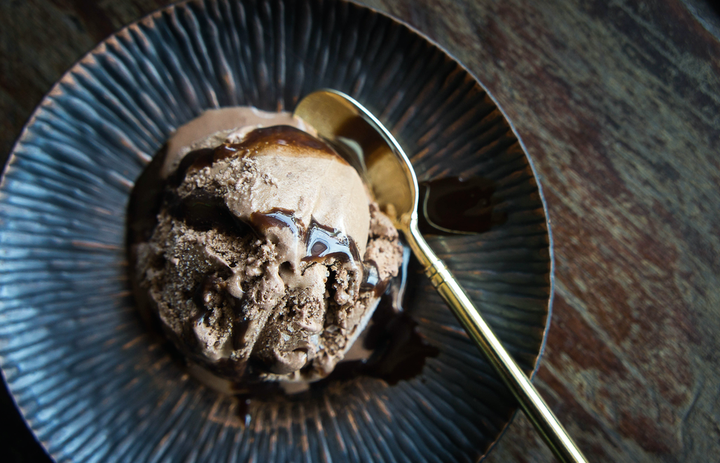 Natural Ice Cream
Average cost for two: ₹200
What to order: Kala jamun, mango, sitaphal
Why: Because who can say no to Natural? A Mumbai institution, they now have several branches elsewhere as well so that Back everyone can get a natural taste of their favourite fruits in ice cream form. Their seasonal fruit ice creams such as mango, chikoo and sitaphal are very popular.
Froststicks
Average cost for two: ₹150
What to order: French vanilla, orange sorbet, kulfi
Why: Because when your office is in one of those tech parks and you're really hankering for a stick of ice cream, there's only one thing to do. Go to Froststicks. Every stick here is a treat, whether it's a watermelon sorbet or a Red Riding Hood (a strawberry Froststick dipped in smooth white chocolate and covered with red velvet cake).
Ice Creamery
When: 11:30 AM to 1 AM (Sun-Thur) and 11:30 AM to 2 AM (Fri-Sat)
Average cost for two: ₹250
What to order: Black plum sorbet, chocolate sea salt, chocolate mint, chilli chocolate
Why: When you have a range of brilliant chocolate combinations in ice cream and sorbet forms, you can't not try them. They've also got salted caramel, strawberry balsamic vinegar, dark chocolate and orange, sugarcane, raw mango and a lot more.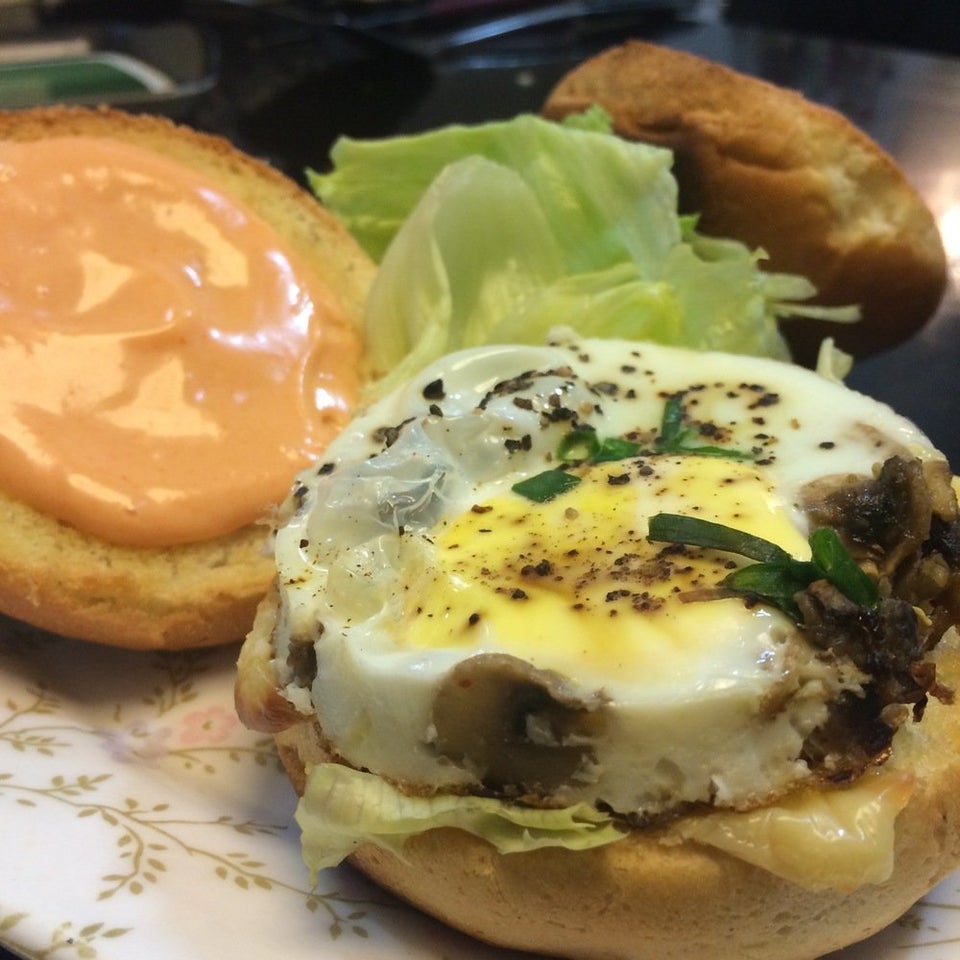 10 Cooking Tips For Indian Bachelors By Saransh Goila