It really is time to give food from the Northeast its time in the sun and see it in all its glory—beyond the stereotype of momos and thukpa that have become a staple in our lives. In fact, each of the "Seven Sisters" of the Northeast have a unique cuisine of their own... while some flavours are instantly palatable for most, others are more of an acquired taste—either way, these cuisines deserve far greater exploration. Fortunately, more and more big-city restaurants are serving up authentic Assamese, Naga, Manipuri and other Northeastern cuisines. Here are some amazing places to get started.
Delhi-NCR
The Categorical Eat Pham in Safdarjung serves a delicious selection of predominantly Manipuri dishes. Their thali in particular showcases Meitei cuisine and needs to be ordered a day in advance. The adventurously inclined can sample yam cooked in fermented soya beans, duck curry, river snails in Sichuan pepper leaves and disintegrated rohu curry among others. If you want to play it safe try their thali with fish, chicken, vegetables or pork.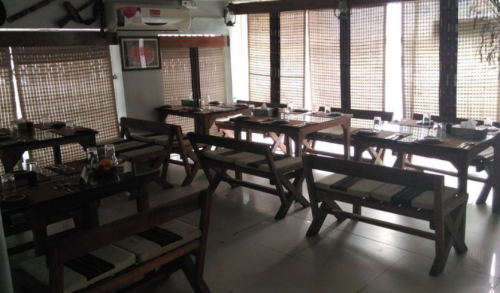 Then there's Rosang Soul Food, also in Safdarjung, from where you can order online as well. Their menu features dishes from Mizoram, Assam, Manipur, Arunachal, Sikkim, Meghalaya, Nagaland and Tripura. Pretty much all of the Northeast on your plate.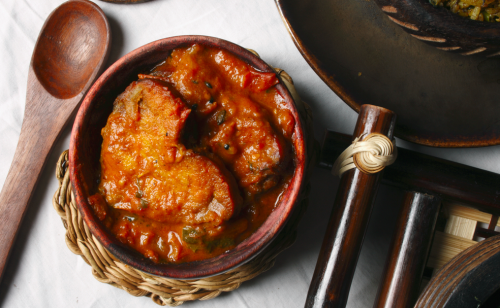 For Naga, Manipuri and Assamese cuisine at a reasonable price try Bamboo Shoot in Lajpat Nagar. You can ease into these cuisines if you're new to them with dishes like mashed potatoes with mustard oil and red chillies, mixed vegetables with bamboo shoot and native herbs, Khasi style dal with black sesame, Naga style steamed chicken and a few others.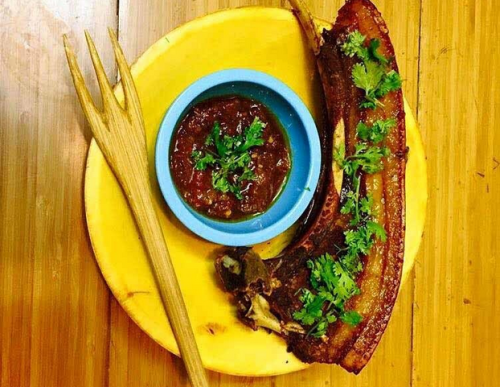 Another restaurant in Safdarjung is Hornbill. Try the chef's pork with bamboo shoots and mustard greens, chicken with bamboo shoots and if you're feeling particularly ambitious try their chicken with bamboo shoots and raja chilli. Many of their dishes are cooked with axone, which is soya beans that are boiled, fermented and either smoked or sun dried.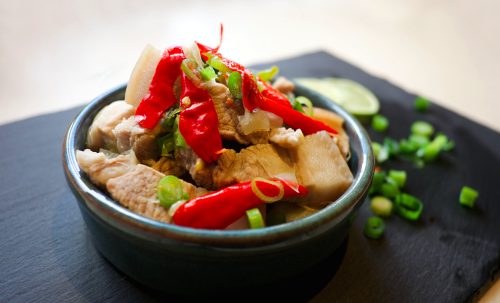 Nagaland's Kitchen in Green Park serves both Naga and Thai food. Their Naga menu has dishes like pork ribs with chef's special raja mircha dip, bamboo shoot chilly, smoked dried fish and so much more. Don't forget to try some of their special chutneys too.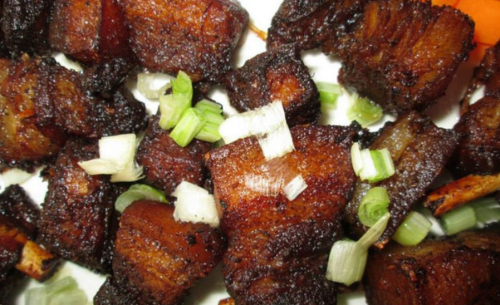 If you're in Hauz Khas Village drop into Dzukou Tribal Kitchen for some of their pork chops, chicken with anishi (smoked yam leaves paste) and Naga rajma curry—which is something you won't get to try anywhere else.
Bangalore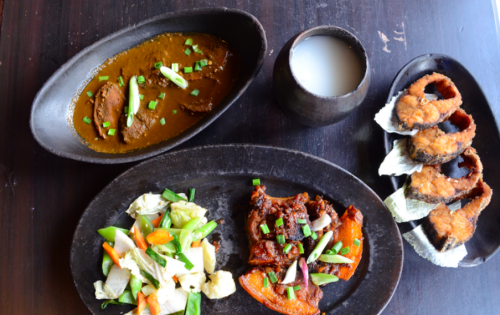 Step into Zingron in Koramangala to get a whiff of bamboo shoots cooking. If you're trying their smoked pork ribs and are expecting soft meat, make sure you tell the staff you like it that way. Also try their smoked chicken, grilled fish with fresh bamboo shoot and the Naga combo meals.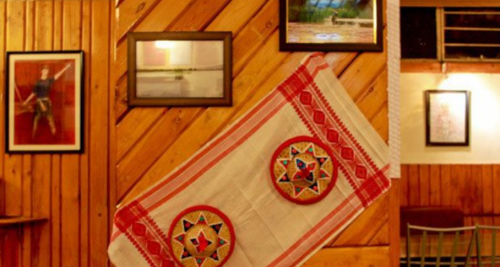 For Assamese food that you can even order online, there's Axomi right next door to Zingron. If you're a thali lover then you're in for a treat. They have a whole page dedicated to thalis on their menu. They have fish, chicken, smoked pork, vegetarian, pork, egg, duck, mutton and mini thalis. They have a variety of veg specialties too, including dishes made with brinjal and potatoes.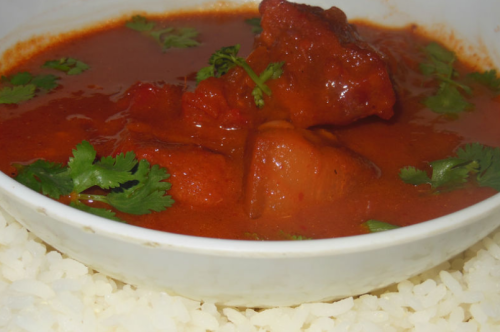 For folks in Kammanahalli there's Chubalas Curry and Rice. Run by a Goan and Naga couple, they serve both cuisines. Chilli pork (smoked or not), pork trotter soup, Naga dal, Naga thali and many other authentic dishes are a part of their menu. You can order online too.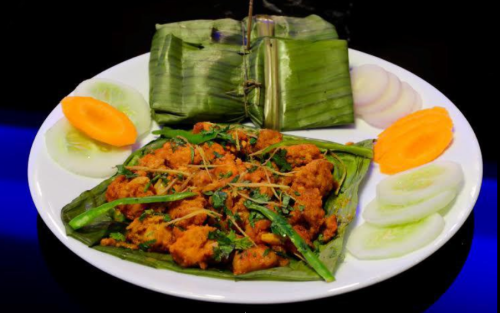 Another restaurant for Assamese food in Koramangala is Gam's Delicacy. With dishes like chicken with banana flower, mutton with black dal, a variety of fish dishes and pork ones with bamboo shoots and ou tenga (a sweet and sour chutney), you're sure to have a great meal.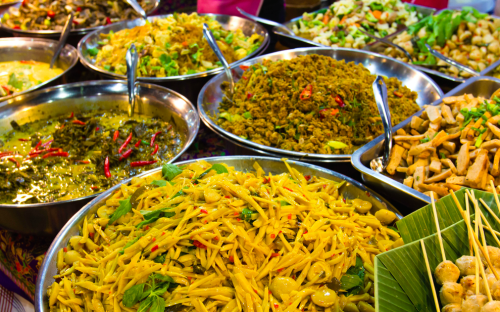 Across town from Koramangala in Hennur is Tanang Naga Restaurant. Their menu is simple and dishes come at very reasonable prices. You'll find Naga-style curries such as smoked pork with axone or anishi and roasted pork with tomatoes, along with thukpas and noodles, Naga thalis, soups and starters.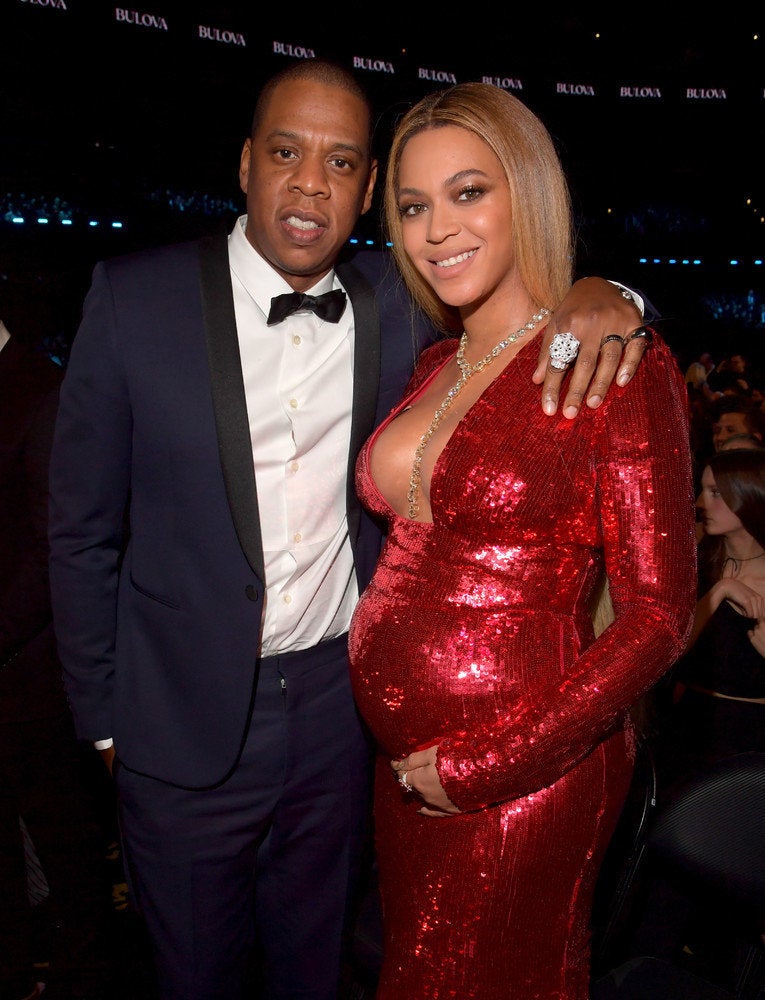 Celebrity Babies We'll Meet In 2017