It's not the weekend yet, but you can't not begin making plans already. Where to go? What to do? You want to try something new but don't know where to look? We've got your back. Okay, we can't help with everything, but we've got food covered. There are restaurants aplenty opening every other week in almost all the big cities. And, you'd definitely miss out on a great time if you don't explore them. From bars to cafe, new cuisines to regional food, there's so much to eat and so little time!
Check out what's new in Kolkata, Pune, Hyderabad and Chennai this weekend.
KOLKATA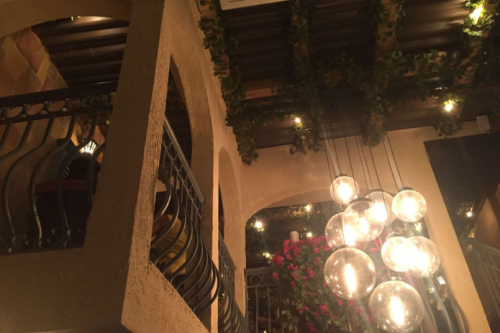 Average cost for two — ₹800
Lowdown — Because it is Neapolitan style pizzas on offer and you can create you own. They give you choice of sauces like pomodoro, pesto and bechamel, a variety of cheeses to choose from such as mozzarella, feta, parmesan, ricotta and fresh mozzarella, and a whole range of vegetarian and non-vegetarian toppings. If you don't want to make your own, they have quite a selection of great pizzas anyway with fresh ingredients such as mushrooms, tomatoes and arugula, cheeses like fontina, provolone and dry mozzarella and meats like bacon, ham, roast chicken and shrimp.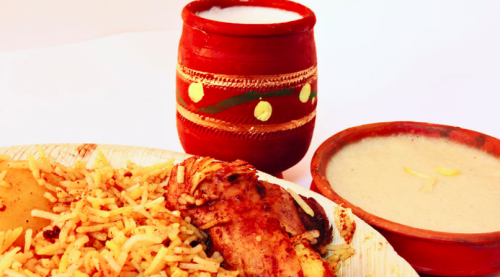 Where — Sector 5, Salt Lake
When — 12 noon to 12 midnight
Average cost for two — ₹400
Lowdown — Because when you can have biryani delivered at your doorstep, why not? Kabuliwala is a delivery only place that has a menu focusing on just biryani. If you're going to have friends over, this is the best place you could order in from. They've got shahi gosht biryani that comes with 6 pieces, 3 eggs and 3 potatoes. Now that's what you call a meal. If you want to take things vegetarian, there's the rozana veg biryani as well. Finish this off with some delicious and light firni.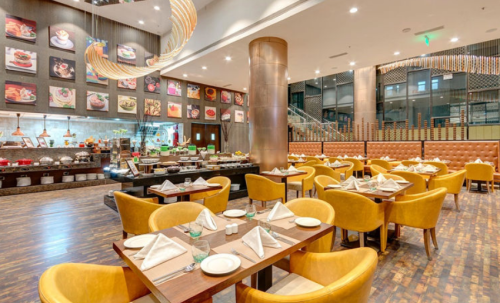 Where — Rajarhat New Town
When — 6:30 AM to 11:30 PM
Average cost for two — ₹2100
Lowdown — Because sometimes you need to treat yourself to some good food. If you're a buffet lover, then you can get your money's worth at Social Kitchen. They serve north Indian, Asian and European food. At ₹899 for a lunch buffet and ₹999 for dinner, you'll be getting a spread of delicious food from varied cuisines. Who doesn't love a good buffet at a good price!
PUNE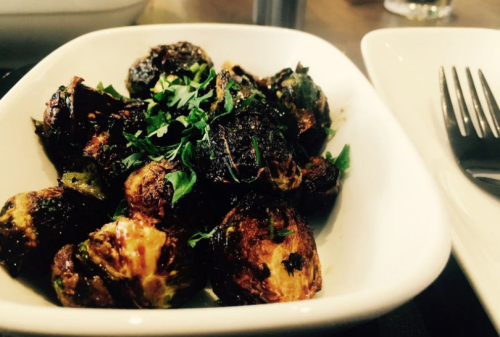 When — 6 PM to 11 PM and closed on Mondays
Average cost for two — ₹1000
Lowdown — Because the treatment given to each ingredient and produce will leave you wanting more. Unmatched flavours and combinations bring to you food like no other. Quintessentially European and Asian but with several delicious twists so that you won't bother with details. Their dishes include something simple like baked cheese, 12 hour pork ribs, sticky rice with farm pak choi, roasted pumpkin, mushrooms and chilli, lamb with root vegetables and black olive jam.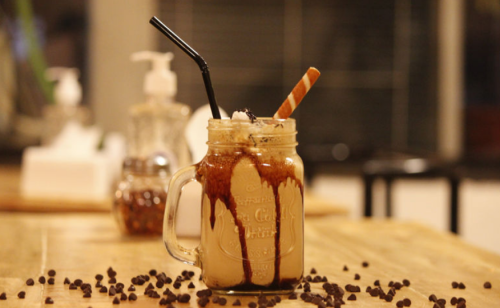 When — 12 noon to 12 midnight and closed on Tuesdays
Average cost for two — ₹500
Lowdown — Because your favourite burgers come at good prices and mango gola! They've got sandwiches like peanut butter Nutella (you can't go wrong there), omelette cheese and even a keto friendly one. And since temperatures are soaring they have golas. Yes, golas. Flavours like mojito, watermelon and lemongrass, orange, kala khatta, rose and plenty more to choose from.
The Coconut Tree Bar & Kitchen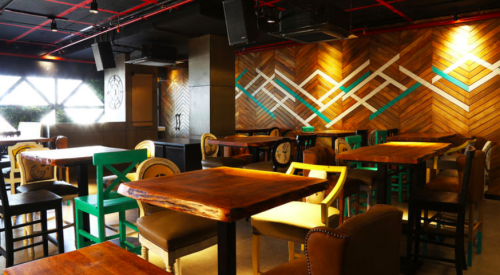 When — 11 AM to 3 PM and 6:30 PM to 11:30 PM
Average cost for two — ₹1800
Lowdown — Because you can't have enough of Mangaloren food. There are few places that do a good job of giving their customers a variety of seafood from various Indian regions. Here you'll hit jackpot with dishes like Kundapur kurkure (prawns/pomfret coated in Kundapur special masala and fried), Mangalore ghee roast, Kundapur sukka, Chettinadu roast, Guntur curry and more. With cool interiors and great food, they also have good cocktails.
HYDERABAD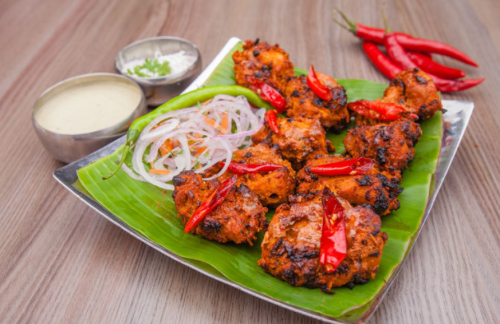 When — 11 AM to 12 midnight
Average cost for two — ₹600
Why — Because you can roll up your sleeves and feast on their thali. Book a table well in advance else you'll wind up in a long line to get in. Their a la carte menu has authentic Telugu dishes like Bhimavaram mamsam vepudu, Rajamundari royyala vepudu, Guntur kodi kura and natu kodi pulusu. Get some rose milk to cool you off and get going on some awesome Andhra food. You can order online from them too.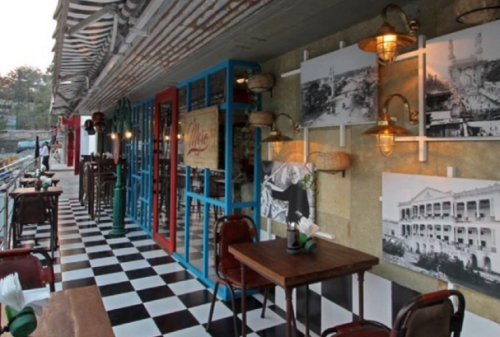 When — 12 noon to 12 midnight
Average cost for two — ₹500
Lowdown — Because it's easy on the pocket and bang on with flavours. Crispy fried chicken just got better. Try their pressure fried wings, fried chicken with luscious dips and their legendary broaster chicken. They also have a great selection of burgers, including palak paneer burger where the burger buns are green! So no one can say you don't eat your greens. Other burgers include the great Khali (with a crispy fried masala chicken and grilled chicken patty double burger) and lamb rogan josh burger.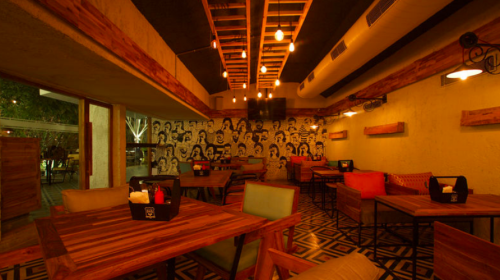 When — 11 AM to 12 midnight
Average cost for two — ₹1200
Lowdown — Because it's a new bar and serves awesome food. Jubilee Hills is where all the action is when it comes to restaurants and bars. The new one on the block is Mocha and it looks like one place you shouldn't miss. They've got a 4 kinds of LIIT, goli soda (remember those?) cocktails like vodka kala khatta, Old Monk jal jeera, pan pasand vodka and more. They've got all day breakfast and more good grub. Go check them out!
CHENNAI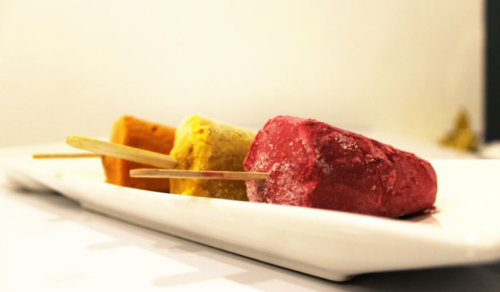 Average cost for two — ₹200
Lowdown — Because let's face it, it's hot as hell and we could use some cooling off with kulfi. Ice creams and milkshakes are always there, but try some kulfi this time at Kulfi House in Adyar or their other outlet in Ashok Nagar. The Adyar outlet though stays open till 2 AM which means, late night drive for some dessert. They have classic flavours like rose, kesar pista, malai and chocolate. They have sugarfree ones too which makes them guilt free, we suppose.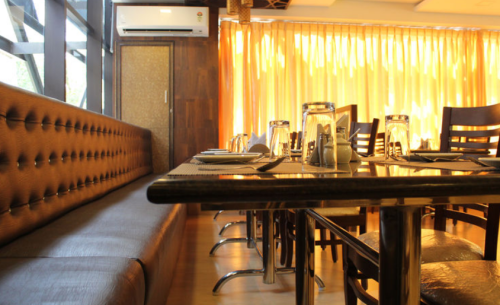 When — 11:30 AM to 3:30 PM and 7 PM to 11 PM
Average cost for two — ₹650
Lowdown — Because there's nothing like a good plate of biryani and Chettinad food for lunch, that too at reasonable prices. Try their naatu kozhi biryani or their Turkish biryani which is a Sunday specialty. For ₹180 and ₹190 you can try their special veg or non veg meals. For the adventurous kinds they have rabbit roast and brain fry. Their starters include mutton chukka, thala curry fry, squid fry and more seafood. You could go there or order online from them too.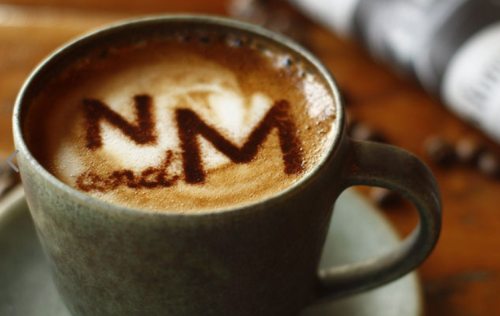 When — 12 noon to 3:30 PM and 7 PM to 11 PM
Average cost for two — ₹1000
Lowdown — Because it's not everyday you'll have Singaporean, Malaysian and Thai food this good. Their menu is inspired by classic hawker style food from Indonesia, Malaysia, Thailand and Singapore. Your classic nasi goreng and hunan fried rice, pad thai and X.O noodle soup, grills like spicy sambal chicken or prawns and grilled coconut fish. There's also dim sums and delicious desserts.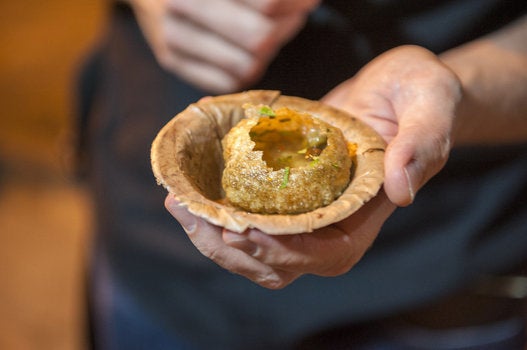 8 Popular Indian Food Myths Busted