For once, something healthy and delicious caught on and stayed for good. We are talking about sushi. Years ago, sushi and other Japanese specialties were served only in 5-star hotels' restaurants. And it took quite a while before sushi was made accessible at reasonable prices. Today, sushi is available in most Asian restaurants and there are sushi food trucks too. Slowly but steadily, it's become a go-to favourite for a substantial number of people. Besides, in a city like Mumbai where seafood is in abundance, sushi has got to be fantastic.
Let's look at few places you could get some good sushi at.
Pa Pa Ya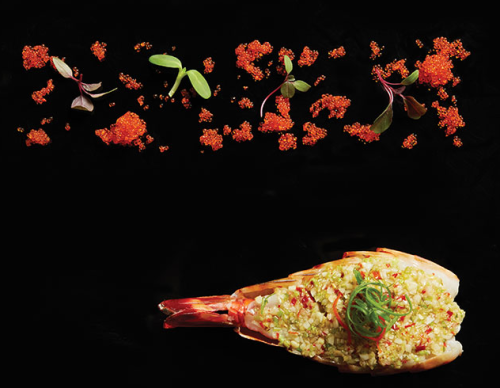 Lowdown: For food that looks stunning and tastes even better, head to Pa Pa Ya in Lower Parel. If vegetarians swear by their sushi, you know you're in good hands. Their chef-recommended dishes never disappoint and the cocktails here are also unique and delicious.
Nom Nom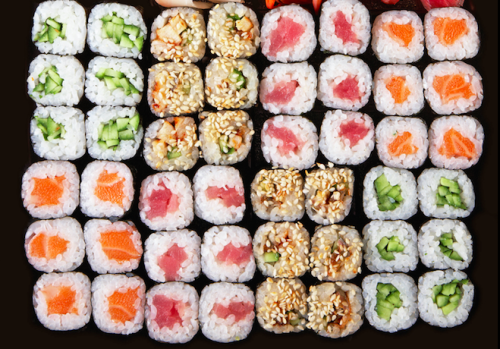 When: Noon to 3:30 PM, 7 PM to 1:30 AM
Lowdown: For a more pocket-friendly option there's Nom Nom's Japanese fare. From silken tofu to miso soup and nigiri and maki rolls they have quite an extensive menu to please all palates.
Mibonasa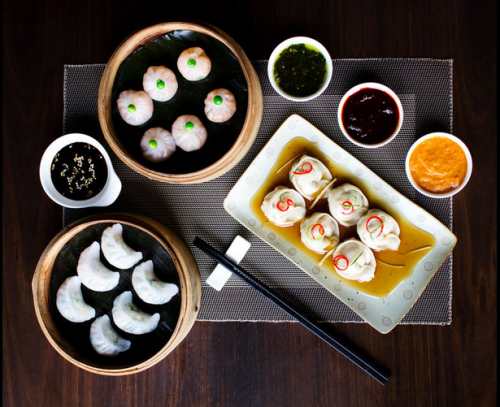 When: Noon to 3 PM, 7 PM to 11:30 PM
Lowdown: Mibonasa in Navi Mumbai has a wide variety of sushi and other Japanese dishes. They even have a section just for chef's specials such as salmon roll, tamagato sheet roll, sushi on fire and more.
Sushi Koi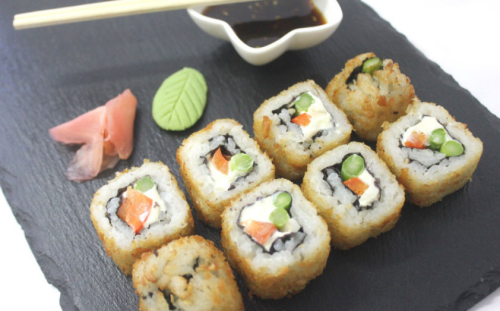 When: 12:30 PM to 10:30 PM
Lowdown: If you don't want to head out in traffic order online from Sushi Koi. Sushi on a budget and delicious. If you have friends over, the platters make for perfect nibbles.
Kofuku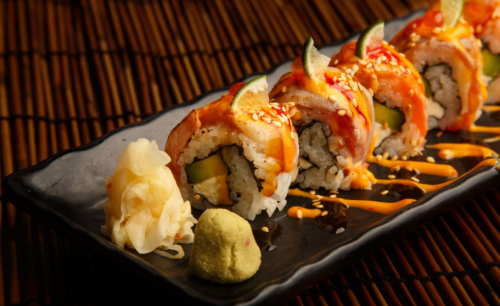 When: Noon to 3 PM, 6 PM to 11:45 PM
When: From tempura to agemono to yakimono to Japanese curries, Kofuku is the place to go to. Or maybe order online from. Either way you'll get a taste of authentic Japanese food.
Umame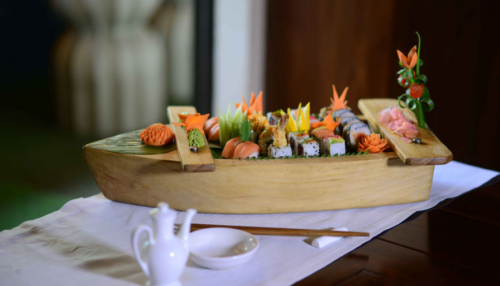 When: 12:30 PM to 3:30 PM, 7:30 PM to 11:30 PM
Lowdown: For a fine dine experience there's Umame in Churchgate. They have Umame special rolls, sashimi and a whole range of other Asian dishes such as dumplings, bibimbap, khao suey and more. You can also order online from here.
Joss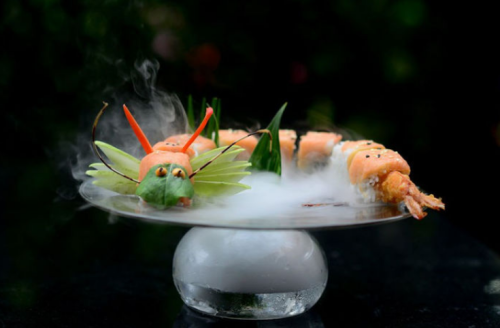 When: 12:30 PM to 3:30 PM, 7:30 PM to 11:30 PM
Lowdown: If you're looking for place to take that someone special out tonight, Joss should be it. The sushi specialities here have unusual and fun names (for example Darth Vader and sunset boulevard!). Now that's an ice breaker.
Sushi Cafe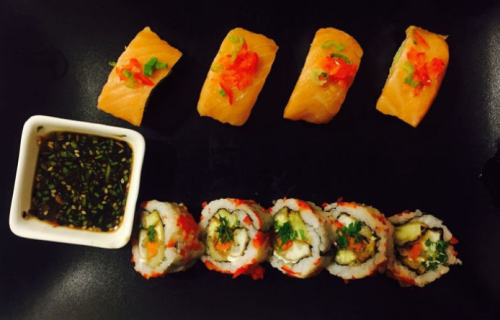 Lowdown: Lastly, we'd like to give you one more budget sushi option that you can order online to enjoy in your jammies from the comfort of home. Sushi Cafe in Pali Hill offers you miso soups, bento boxes, premium platters and various Japanese dishes.