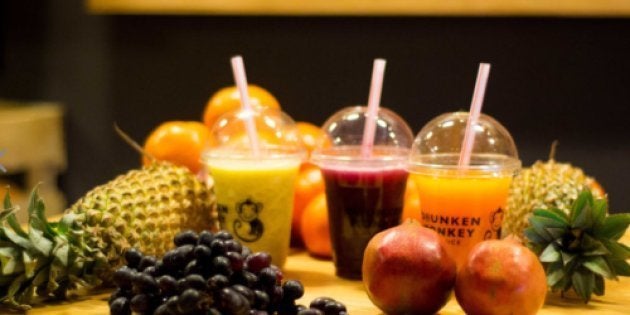 December was the month of cakes, roasts, cocktails and whisky. And now that the celebrations are out of the way, it's time we start fueling the 2017 engine with some good, healthy food. Now perhaps this year, like every year, you will start with resolutions you'll probably not keep, but we would like to help you keep the healthy eating and getting fit one. Now, Hyderabad may be famous for its biriyani and shahi tukda, but there is no dearth of health conscious people in the city and neither is there a dearth of places that serve healthy food. Here are some places in the city that serve some great healthy food:
Drunken Monkey, Madhapur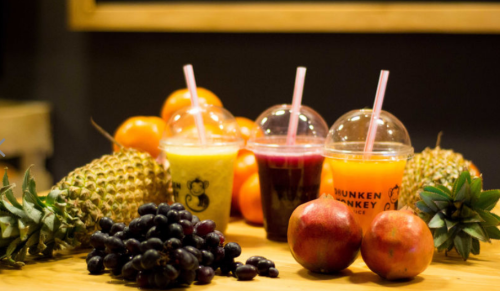 Lowdown: No, this isn't a bar. It's a quirky little place that serves a wide range of juices. They even serve protein shakes, smoothies and small eats like spinach cheese rolls, corn patti samosa and more. They also have board games to add to the fun quotient.
Terrassen, Banjara Hills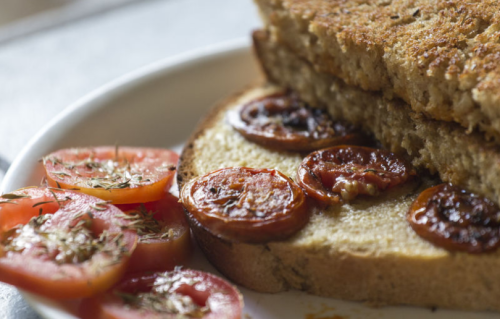 Lowdown: If you're a vegan in Hyderabad, your struggle to find delicious food that suits you is all too real. But with cafes like Terrassen, you don't have to go too far. They take good care to ensure that the food is unique, made fresh, and is, of course, delicious. They have sandwiches, burgers, bunny chow and even some great desserts!
The Garden Cafe, Film Nagar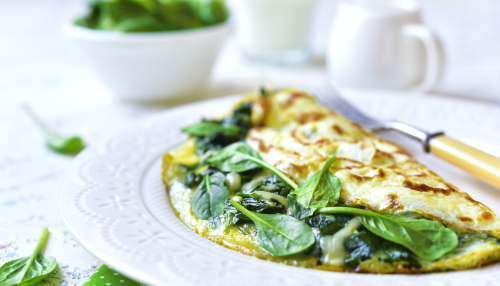 Lowdown: If you're looking for a healthy way to start your day, head to The Garden Cafe that opens at 7 AM. Breakfast options like millet upma, oats idli, spinach egg white frittata and a lot more will ensure you eat right. You can order online on Zomato too if you don't have the time to pop into a restaurant for breakfast.
Freshies Gourmet Salad, Gachibowli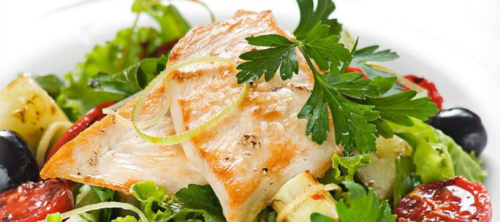 Lowdown: Freshies is the place for salad lovers. Tofu, grilled veggies, honey potatoes, chickpeas, tuna, chicken and a whole lot more. Salads here are tasty, healthy and affordable.
Pulp Pressery, Film Nagar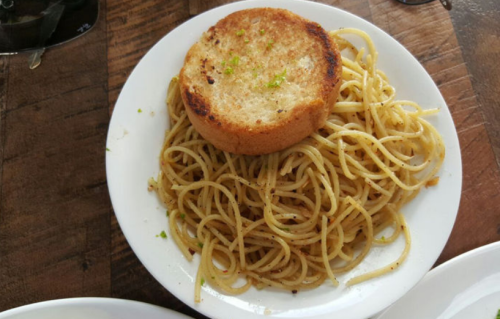 Lowdown: This fun and colourful place serves some awesome cold-pressed juices and healthy eats. Poha, omelettes, vermicelli upma, eggs-to-order, sandwiches, salads and breakfast combos are some of the items on offer. Definitely worth a try.
Rooster, Madhapur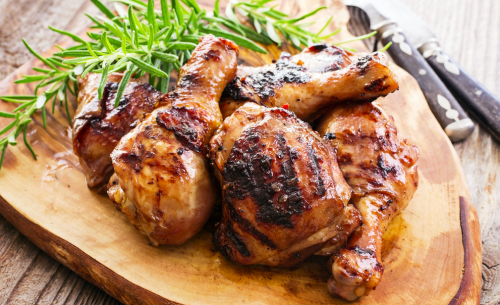 Lowdown: Meat-lovers rejoice, Rooster offers a great variety of charcoal grilled chicken. You can choose from a variety of flavours like piri-piri, Lebanese, Mexican, tandoori and Afghani.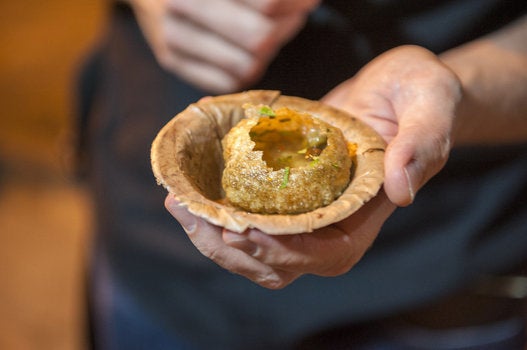 8 Popular Indian Food Myths Busted