More and more people are becoming aware of their bad eating habits and are making healthy changes. We didn't have salad restaurants or cold pressed juice outlets a few years ago, and now they are at every nook and corner of a city. It's a fantastic change and hopefully we'll all get fitter and better.
But... what about those cheat days?
Let's see what we can help you with in your city.
Brunch with the gang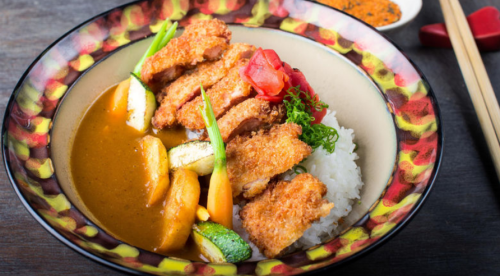 Where: Guppy, Lodhi Colony
When: Sundays, noon to 3:30 PM
Average cost for two: ₹1575 (without alcohol) and ₹2150 (with alcohol)
Why: Because if you're going to cheat, you might as well go all the way. And for Asian food lovers, this is cheat is going to go down a treat. Unlimited steamed buns, sushi, tempura, grills, noodles, rice, desserts and even pizza and pancakes. And to make it even more relaxing for you, they serve all this at your table. Simply wave the flag they give you and food will be served. Cheat day just got better!
Bring on the sugar bomb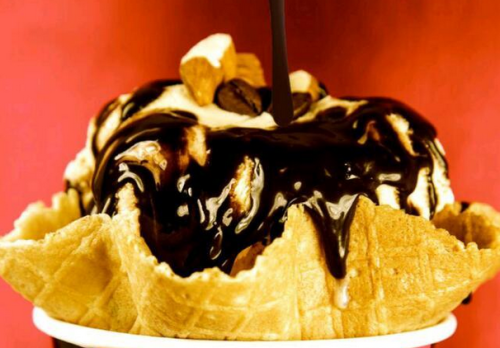 Where: Oh So Stoned!, Sector 18, Noida
Average cost for two: ₹250
Why: Because every workout session all week is worth a trip to the ice cream shop. And it's no ordinary ice cream shop, this one's a cold stone one. You know the drill—pick your ice cream, toppings and other goodies, and watch them being brought together with some serious mixing on the cold stone. The end product will be absolutely delicious with all your favourite treats in one waffle cup!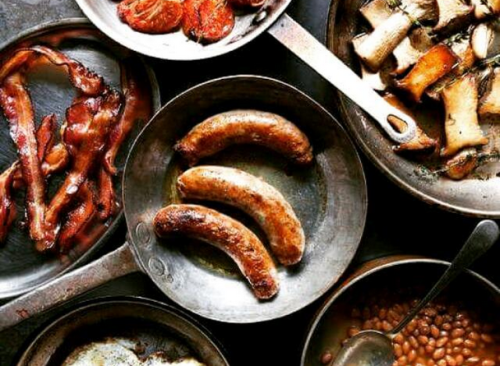 Where: The Joint Cafe, DLF Phase 4, Gurgaon
Average cost for two: ₹1800
Why: Because when it comes to burgers, go big or go home. With The Joint Cafe you can actually stay home and get it too. But giant meaty burgers with the juiciest meat and even bacon if you'd like (duh!) with some milkshake to wash it down seems like the ideal way to spend a cheat day. From the big boy burgers to sandwiches, they don't hold back on the meat.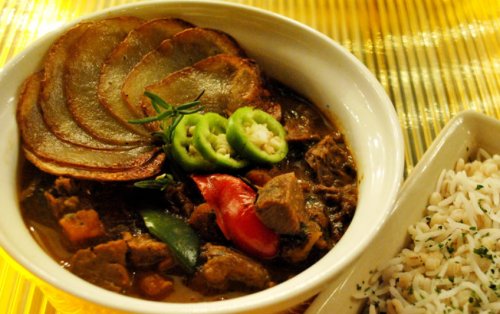 Where: The White Owl - Brewery & Bistro, Lower Parel
When: Sundays, noon to 4 PM
Average cost for two: ₹785 (food and non alcoholic drinks), ₹1395 (food and 3 house craft beers or house sangria) and ₹1495 (food, unlimited brunch cocktails, house sangria and house beer)
Why: Because what fun is brunch without beer or sangria? At The White Owl you can have both. It's terribly hot and some beer is just right on a Sunday afternoon. And there's nothing wrong in some chilled wine and fruits in your wine glass either. Some good food and drinks with friends is the kind of fun and relaxed cheat day we all look forward to.
Bring on the sugar bomb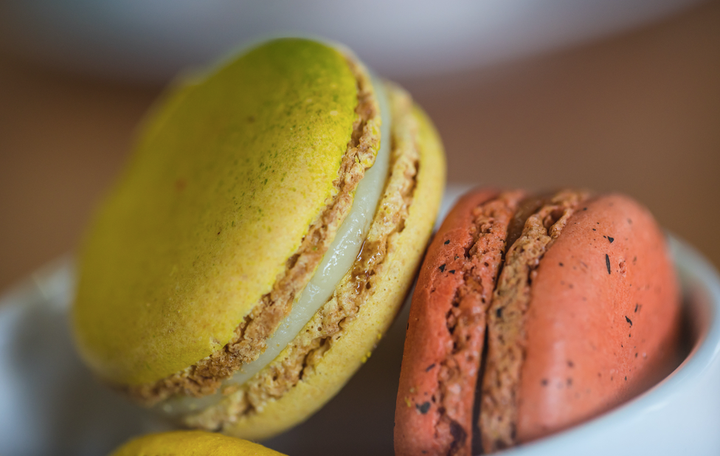 Where: Le 15 Cafe, Colaba
Average cost for two: ₹1200
Why: Because the heart wants, the heart wants—and the heart wants a macaron. And nobody makes macarons like Le 15. Sure you can get a cappuccino and some gorgeous French desserts while waiting for your box of macarons to be packed. That's the right thing to do. Make it a cheat day worth remembering with some chocolate and salted caramel tart, a Nutella chocolate cheesecake or the luscious and decadent dark chocolate mousse with hazelnut crunch.
Cheat with meat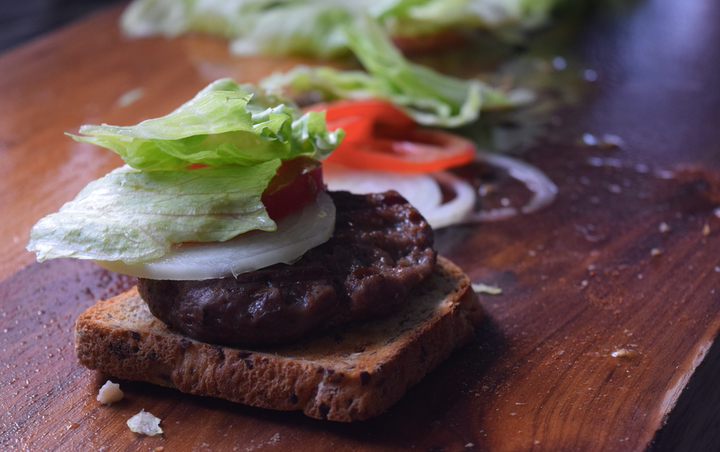 Where: Jimis Burger, Malad West
Average cost for two: ₹500
Why: Have you seen their burgers? It's all meat and more meat. With single, double and triple patties, be ready for some serious meat sweats. They've got something called the jawbreaker, which is literally a tall order to finish, with all the works. If you've really worked up an appetite, enjoy some crispy onion rings or jalapeno poppers on the side. Order online or just drop by.
Brunch with the gang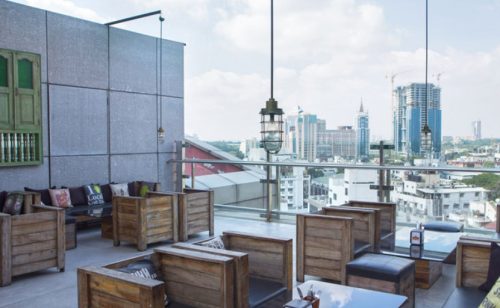 Where: Bangalore Brew Works, Residency Road
Average cost for two: ₹2000 (with alcohol) and ₹2300 (pool brunch)
Why: Because it's Sunday, there's beer and food, and also a pool. And it gets better with their Easter special brunch. Just sit back and gorge on some amazing food with lots of beer to beat the Bangalore heat. A cheat day you can spend with your family and friends by the pool. What's not to love?
Bring on the sugar bomb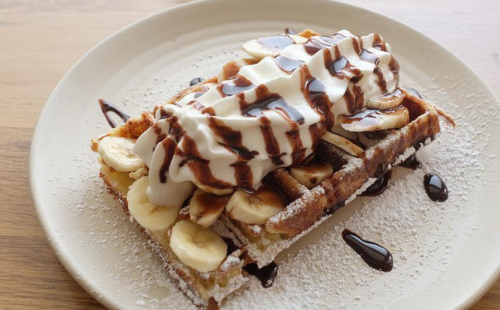 Where: BelgYum, Whitefield
When: 10:30 AM to 10:30 PM
Average cost for two: ₹400
Why: Because how can you resist a good waffle that's crisp on the outside and light as air on the inside? Plus, it's mango season so you get a load of the fruit on your waffle at BelgYum. You can also make your own waffle here with all the toppings, syrups and fruits you need!
Cheat with meat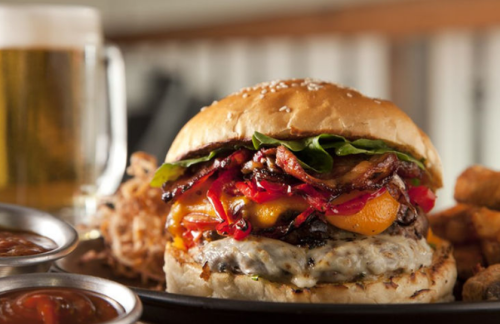 Where: The Black Rabbit, Indiranagar
When: Noon to 11:30 (Sun-Thur) and noon to 1 AM (Fri-Sat)
Average cost for two: ₹2000
Why: Because if you're going to get a burger on cheat day, it better be worth all the sweat you poured in your workouts through the week. The Black Rabbit fits the bill. Their "Big Nasty" one has a double patty beef with cheddar, bacon, arugula, beef gravy and a mustard mayo relish. You get the picture, right? That's what you're in for.
Have a great cheat day and work it all off the coming week.