There was a time when April was still a part of spring, but no longer. It is unmistakably, blazingly summer in Delhi. While the season is associated with sweat and dust, there are some positives as well—not least of them being cold, frothy milkshakes in a variety of flavours. Fortunately, Delhi has some pretty good ones—ranging from classic to daring to trendy! Here are some of the best places to cool down with a milkshake.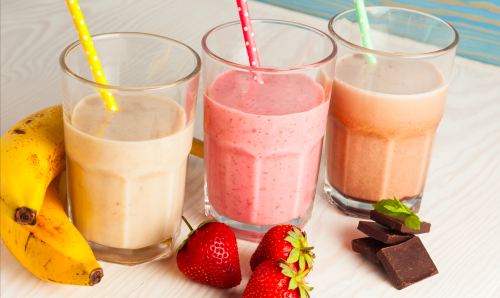 Keventers, multiple outlets
Kicking summer in the gut since 1925 is Keventers. Their milkshakes are legendary and have been the city's favourite for decades. It's 2017 and they still don't disappoint. Don't worry about travelling across town for a taste, because they have over 60 outlets and there ought to be one near your place too.
Their classic shakes are truly iconic—strawberry, butterscotch, cold coffee and mango to name a few. Then there are the thick shakes that could well replace a meal— chocolate Oreo, strawberry fields, choco peanut butter and Kit Kat among others.
Goosebumps, Rajouri Garden
We can't guarantee you goosebumps, but their milkshakes are sure worth a shot—Snicker's, Oreo Cookie, Dairy Milk, Go Rochers, Kinder Joy and many more. It's as if your favourite chocolates were given an even more delicious makeover. While you're there, get some customized ice cream sundae, cold stone style. They're open from 11 AM to 11 PM everyday and have outlets in Karkardooma and Krishna Nagar where they open at noon.
Shake Saab, Rohini
They have a menu of delicious quick bites, but Shake Saab is more known for their shakes and mocktails. They're not kidding with the mango blast shake or chocolate death shake. And they've got something called the banana split shake that will simply sing to the child in you. Oh, and did we mention the dessert shakes—banoffee, red velvet and doughnut to name a few! Then there's the "Bhaijaan" shake which is peanut butter, chocolate, protein and banana...alright, now we know why the name. They're open from 11 AM to 11 PM on all days and you can order online too.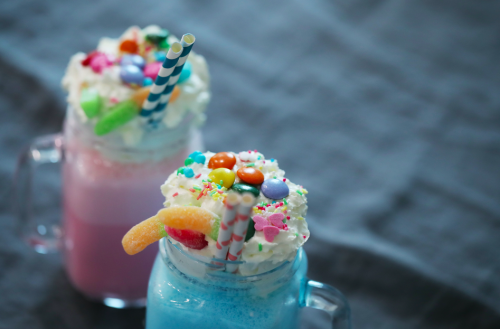 Morellos, Gurgaon
Get your fix from Morellos (in sector 50) delivered right to your doorstep—and go for the more exotic items that come loaded with a ton of goodies, and look awesome too. Some awesome ones are their Oreo cookies overloaded, Tres Leche, Bubble Gum and Ferrero Rocher with Nutella and hazelnut. If these don't sound tempting enough, you can make your own shake too. They're open from 10 AM to 10 PM every day.
Frozen Pan, Kamla Nagar
For not-so-expensive milkshakes—and a touch of nostalgic appeal—head to Frozen Pan. Their shakes are priced between ₹59 and ₹89 and come in flavours ranging from gulabo (rose) and vanilla to strawberry cheesecake, Oreo mudpie and banoffee pie. Now you the value for money here, don't you? They're open from noon to 10 PM every day.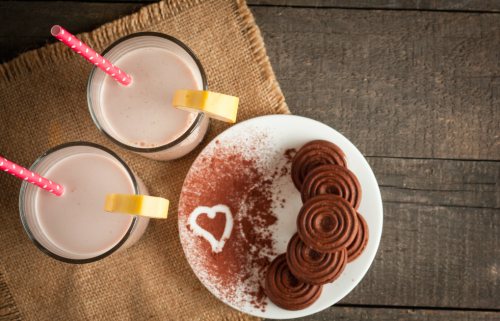 Cafe Wanderlust, Gurgaon
Galleria in Gurgaon has a number of eateries. And one that stands out is Cafe Wanderlust. Their food is delicious but their shakes are outstanding. They've got paan shake, Banarasi thandai (it counts!), iced choco Oreo shake, honey banana strawberry shake and more! They've also got lots of delicious desserts and other savouries if you're up for it. They're open from 10 AM to 11 PM and you can order online from them too.
Big Chill, Saket
There's no need to explain why you need to go to Big Chill—it's been almost everyone's favourite since they opened shop in 2000. They're popular for their pizzas, pastas and desserts, but if you haven't tried their shakes, you sure are missing out on something special. From red velvet to peanut butter and Oreo to Belgian chocolate shake, there's something for to satiate every sweet tooth out there. They're open between noon and 11:30 PM every day.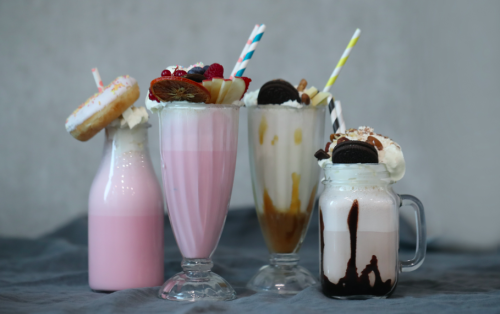 Wood Box Cafe, Satyaniketan
Wood Box Cafe is a South Campus fixture and best known for its pizzas, but the shakes are just as satisfying. They've got some fun ones like paan, Oreo, gulabo, black forest, brownie, and even regular ones like coffee, strawberry, mango and vanilla shakes. There's a special section for chocoholics with shakes like strawberry Oreo, Kit Kat, Ferrero Rocher and just good old chocolate. They're open from 10:30 AM to 10:30 PM every day. You can order online too.
Smoothie Factory, SDA
If you don't want to indulge in rich and heavy milkshakes, try smoothies instead. Easy on the tummy and great on taste. Smoothie Factory does a great set of smoothies you'll love this summer. Their regular smoothies include mango coconut honey, pineapple orange lemon honey, strawberry low-fat yoghurt banana honey and pineapple orange lime lemon. They have premium smoothies which are made from combinations of various exotic fruits like raspberries, kiwi, blueberries and peaches. There are American-style milkshakes too—banana, chocolate, strawberry, choco hazelnut, choco Oreo and of course, vanilla. They're open from 8:30 AM to 11:30 PM every day and you can order online from them too.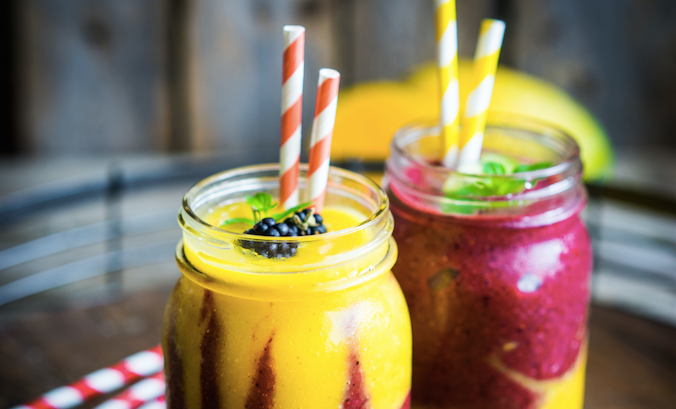 Hearken Cafe, Shahpur Jat
It's a quirky little cafe with colourful interiors. They've got shakes in flavours such as coconut tres leches, Nutella, rockyroad, strawberry Oreo, kiwi, banana caramel and peanut butter. Order online or hang out there with your friends—they have tasty snacks too. They're open from 11 AM to 11 PM every day.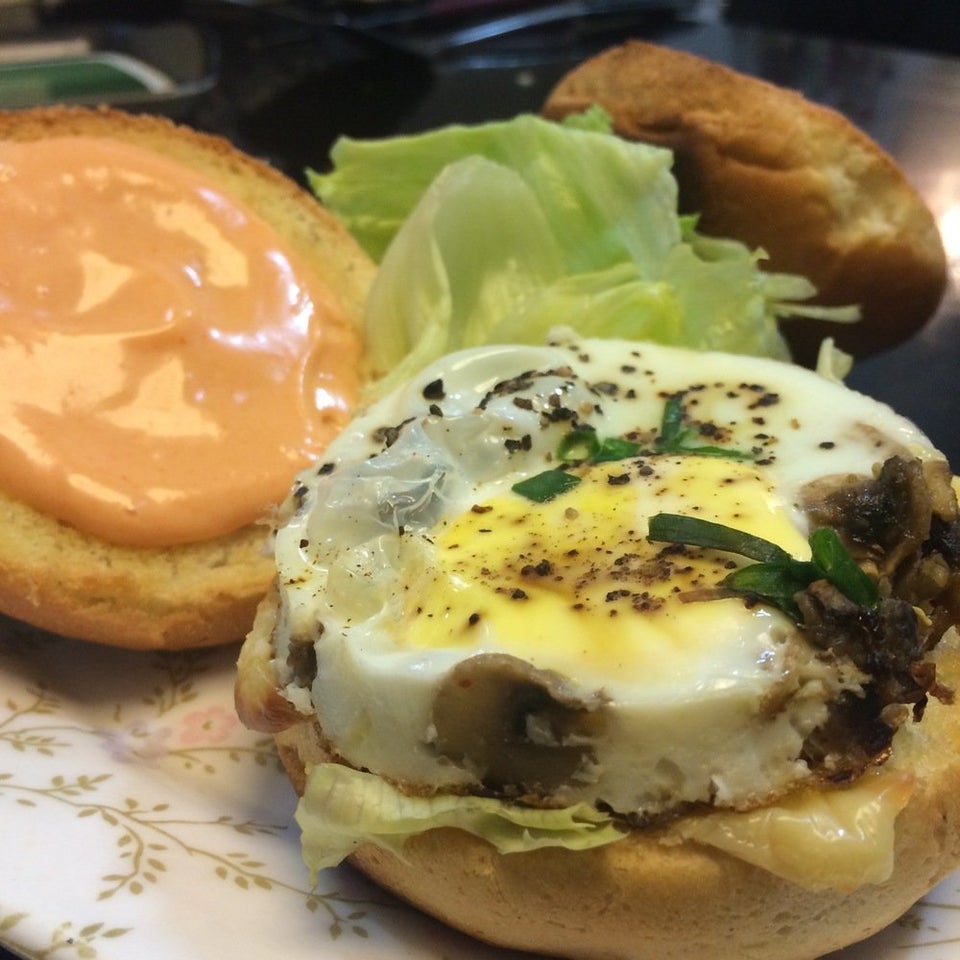 10 Cooking Tips For Indian Bachelors By Saransh Goila