Winters in Mumbai are short-lived, as we all too well. Now that the cardigans are back in the closet, let's cool off with some ice cream, shall we? There are tons of ice cream spots in the city. Some have been there for generations while others are just carving a place for themselves in the heart of dessert lovers. From old fashioned ice cream to Italian gelato, from sundaes to cold stone ice creams, this dessert has sure come a long way and it's still going places. It's a weekday and how better than an ice cream than to take the heat of a day at work away.
Icekraft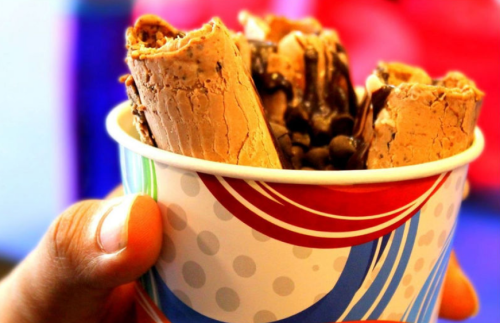 You know what's the coolest (pun intended) thing about cold stone ice creams? You not only get the ice cream sundae but you get to watch how it's being made. Ever see those videos on Instagram of ice cream like cigar rolls— they do that here too at Icekraft. And they have an amazing range of flavour combinations—like Oreo biscuits, Nutella, brownie, choco chips and hot fudge. For the ultimate fruit sundae experience try the banana bread waffle. It's got waffles made with banana bread, Nutella and banoffee pie ice cream. Icekraft is located in Oshiwara and is open all days, between 11am to 11:30pm.
Papacream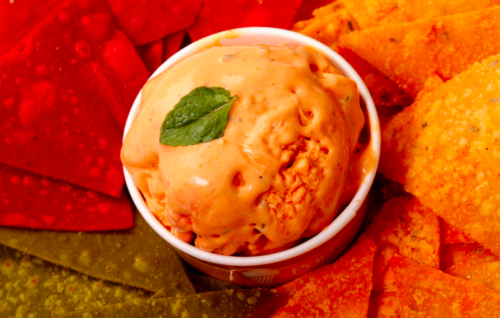 Remember how in Masterchef Australia they'd make ice creams with liquid nitrogen and you'd sit there watching the magic happen in awe? Head to Papacream for the same experience. They serve ice made with liquid nitrogen right in front of you. They also have a very unique menu with flavour combinations that are unheard of—pani puri sorbet, hummus ice cream, bubble wrap waffles, Horlicks Nutella pancakes, cookie sushi roll and so many more. Their premium ones include Bournvita, salted caramel popcorn and chocolate ginger cream brulee among others. They're at Oshiwara and Churchgate, and are open from 11am to 11:30pm.
The Ice Cream Bakery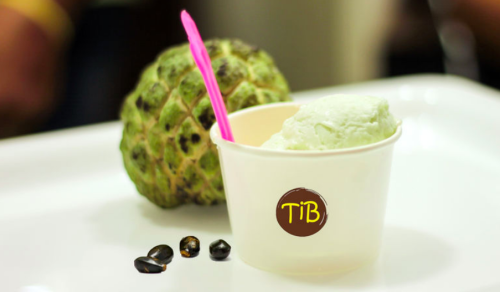 Want something more than a couple of flavours of ice cream together? Then try the Ice Cream Bakery's mash-ups of your favourite dessert with ice cream. They've got cheesecake, red velvet cake and butter crunch mash ups. They have other sundaes too, like mocha mocha, nutty cafe, chocolate asteroid and more. The Ice Cream Bakery is located in Vashi and is open from 1pm to 1am. It's perfect for that late night drive for an ice cream with your family or friends.
Where's My Cone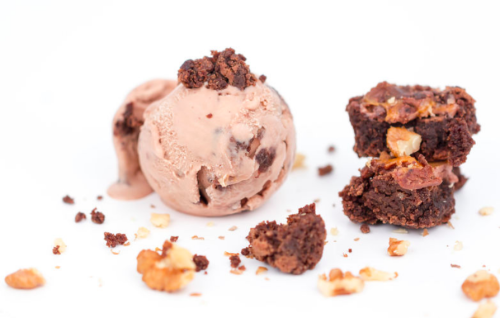 Where's My Cone is a delivery-only ice cream place—why leave home when your ice cream can come to you? Order in some of their popular flavours and you'll be a regular. Their menu includes flavours like banana caramel walnut, salted caramel, blueberry cheesecake and blue toffee among others. They've also got ice cream sandwiches using cookies like chocolate chip and vanilla bean, snickerdoodle and salted caramel, malted milk and Belgian chocolate. They also have classics like filter coffee, cookies and cream and paan. They're located in Andheri West and are open from 2pm to 11:30pm.
Taj Icecream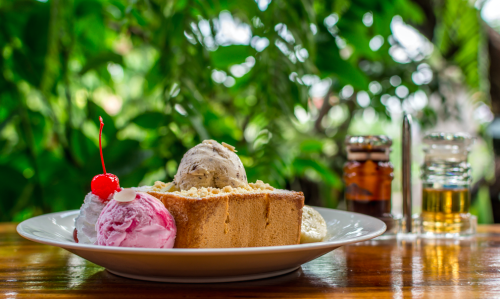 All these new flavours and kinds of ice creams are great. But sometimes you want something simple, straightforward and utterly comforting. That's when Taj Icecream comes to the rescue. One of the older ice cream parlours in the city (open since 1887!), Taj has been churning out some delicious ones for years. Their no-fuss menu includes fresh fruit ice creams like sitaphal, alphonso mango, strawberry, guava, tender coconut and many more. At 60 bucks a cup, you can never have enough of this stuff. Located on Mohammed Ali Road they're open from 10am to 11:30pm.
Apsara Ice Cream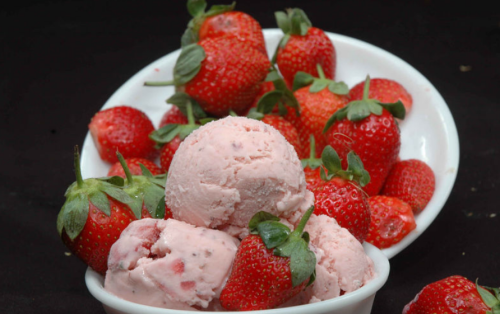 Speaking of old ice-cream joints in the city, how can we not mention Apsara? If you've lived all your life in Mumbai you probably have dropped by here for an ice cream or two growing up. If you are new to the city, we suggest you try some of their deliciously creamy and fresh fruit ice creams. From strawberry to guava, raspberry to peach, they have them all. They also have some awesome sundaes with all kinds of fruit flavour combinations, as well as paan, rose, chikki and others. They're located at Powai and are open between 11am and 11:30pm.
Baba Falooda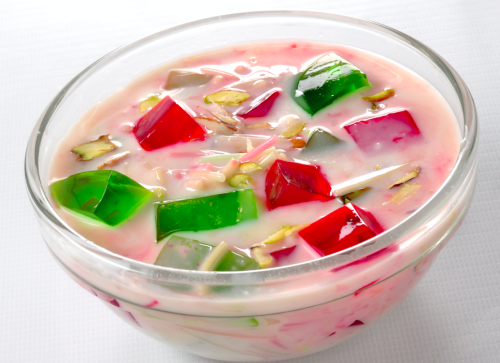 If you want to cool off with some milkshake or falooda late at night, go to Baba Falooda. Besides these two kinds of desserts they also have kulfi on their menu and people have been flocking there for years. Try their royal or malai falooda. And don't miss out on their Rooh Afza or kesar pista milkshakes. Located in Mahim's Khao Gali, they're open from noon to 1am.
Minus 301 Degrees F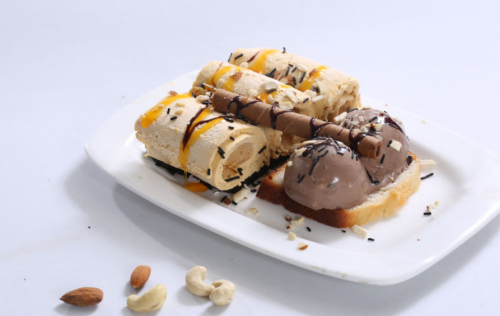 Another place to get your liquid nitrogen drama fix is Minus 301 F. They have a range of flavours, including chocolate peanut butter, French vanilla, cinnamon toast, bubble gum, saffron coconut and more. They have sundaes too, with Oreos, chocolates, fruits and others. For something more adventurous try their guava chilli special. Sounds nostalgic, doesn't it? They're located in Thane West and are open from 3pm to 12:30am.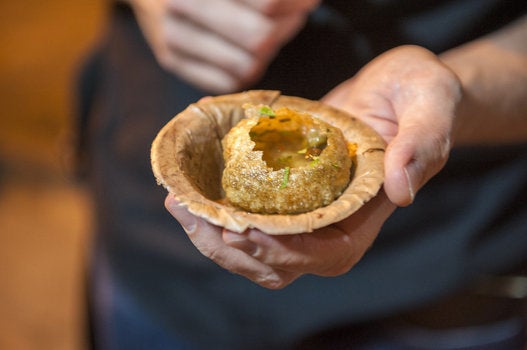 8 Popular Indian Food Myths Busted