It's the first week of the month and for most of us, it's that time when we begin exploring new restaurants in the city. New cuisines, new bars, new trends and new tastes—it's all easy to find out now with Zomato. But we'll help you sort your options so you all you need to do is gather your friends and have a great meal. We'll share a few cool places with you from Delhi, Mumbai and Bangalore in this post. Book your table or order online, either way, your week's about to get better.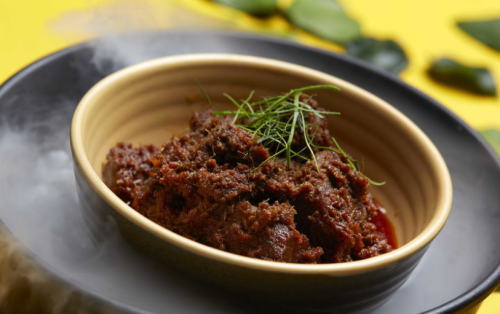 When: Noon to 3:30 PM, 7 PM to 11:30 PM (Mon-Fri); noon to 11:30 PM (Sat-Sun)
Average cost for two: ₹1800
Lowdown: Because, Malaysian and Indonesian food! How many restaurants have you been to that serve just these two cuisines? If you're thinking hard, then it's probably time to pay a visit to Jom Jom Malay. From traditional laksa and murtabak to coconut cheesecake, they've got all the Southeast Asian flavours covered. You also get to make your own chutney with onions, chillies, garlic and other ingredients they offer.
Dudleys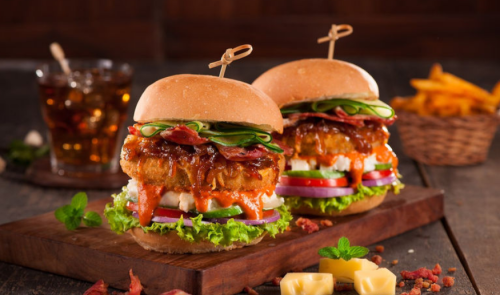 Where: Golf Course Road, Gurgaon
When: 7 PM to 4 AM (Yes!) & closed on Tuesdays
Average cost for two: ₹1000
Lowdown: Because, midnight delivery! After a long day in office, all you want is a comforting dinner to tuck into. And that's what Dudleys will give you. Big, juicy and delicious burgers. They've got some pretty fancy iterations of the burger too, including blue cheese-lamb burger, bacon bomb, duck with plum sauce, peri peri chicken, and chicken and grilled pineapple.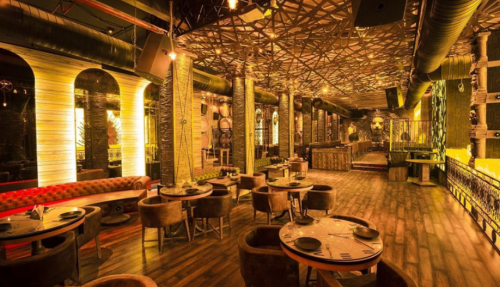 Average cost for two: ₹1200
Lowdown: Because, what good is the first week of the month if you can't go out for a few drinks with your friends? Madaari, in Model Town 3 near Azadpur metro station, is just right for a night out. They've got interesting new dishes, like dragon smoke popcorn in peri peri or Maggi masala, molecular puchka shots and stuffed cheese tandoori batata vada. It has great vegetarian options too!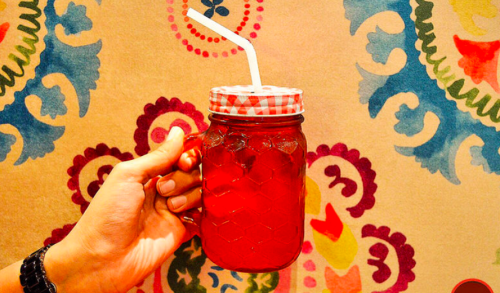 Average cost for two: ₹1200
Lowdown: Because, they have a mind-boggling variety of teas, from black to green to oolong to flowery to infusions. It's a perfect for an afternoon date or a late night conversation over some tea and calamari rings. They also have a good breakfast menu with eggs florentine, eggs Benedict, eggs Kejriwal, French toast and couscous with honey yoghurt among others.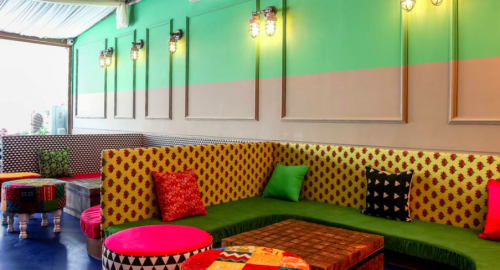 When: 7:30 AM to 11:45 PM
Average cost for two: ₹700
Lowdown: Because of their funky interiors, hookah and breakfast at 7:30 AM! From akuri, masala omelette and a simple sunny side up to sandwiches like pesto grilled vegetables, lyonnaise and potato, and Mumbai-style street sandwich—they've got quite a selection. They also have pizza, wraps and a whole lot of desserts. Hookah is available on the first floor. Gather your friends and make a day of it.
Gymkhana 91 Bar & Kitchen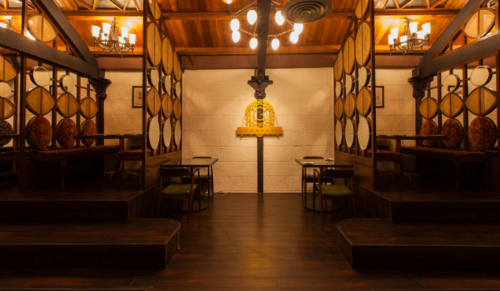 When: 11:30 AM to 3 PM and 7 PM to 1 AM
Average cost for two: ₹1200
Lowdown: Because drinks with the gang on the weekend must happen someplace new. And this weekend why not pop over to Gymkhana 91? They've got some awesome music, warm interiors with an old world charm and of course, good food and drinks. Their cocktails look pretty good too—alphonso mule, lychee margarita, turmeric whiskey sour and Victorian cosmopolitan. What better way to spend an evening than with cocktails and food?
Sly Granny—The Community House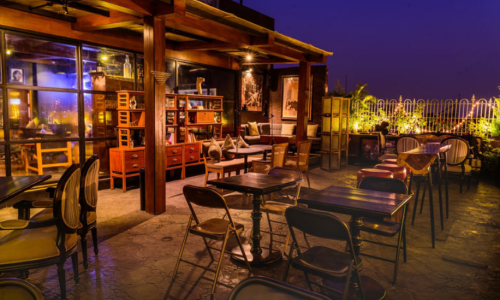 When: Noon to 11:30 PM (Mon, Tue, Thur & Sun); noon to 1 AM (Wed, Fri & Sat)
Average cost for two: ₹2400
Lowdown: Because, pulled pork tacos and amazing desserts. More often than not, those two are good enough reasons to visit a new restaurant. But there's more—cocktails. They've got a good mix of all things Bangalore restaurants are known for— good ambiance, great food and awesome drinks. Sly Granny's a modern restaurant with interiors full of spunk and food full of spark. A must-try this weekend.
Bottle Breacher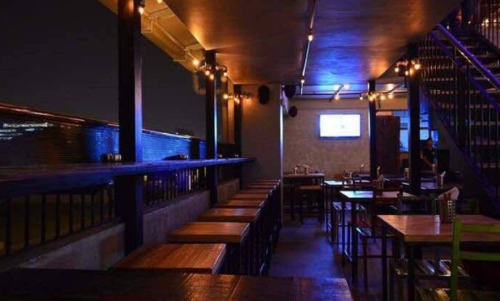 Average cost for two: ₹1100
Lowdown: Because there's a new pub in JP Nagar so you won't have to paddle through all the traffic to get to one in Koramangala! They serve Italian and continental fare along with a range of blended scotch/whiskey, American and Irish whiskey, classic cocktails, sangria, rare malts and of course, beer. Their signature cocktails include mango colada, lemon grass collins, fig and chocolate old fashioned, and Caribbean cocorum.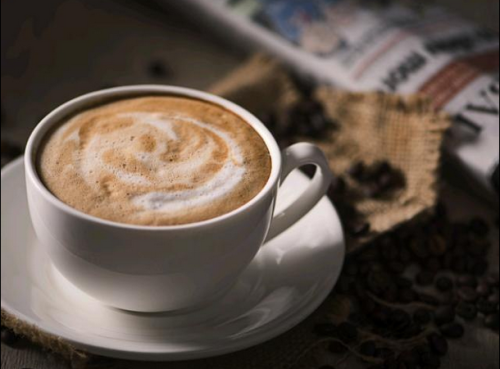 Where: 5th Block, Koramangala
Average cost for two: ₹1200
Lowdown: Because, chicken ghee roast dosa, sausage dosa and jalepeno eggs! Beyond the traditional and into the new, Kria has a lot to offer. They have a great variety of breakfast dishes including all kinds of omelettes and pancakes, and drinks like peanut butter banana smoothie, salted caramel milkshake and spicy aamras. Some of their dishes will send your eyebrows shooting up: ready to try Mangalore prawn kung pao, chicken biriyanchini and steamed fish kachori?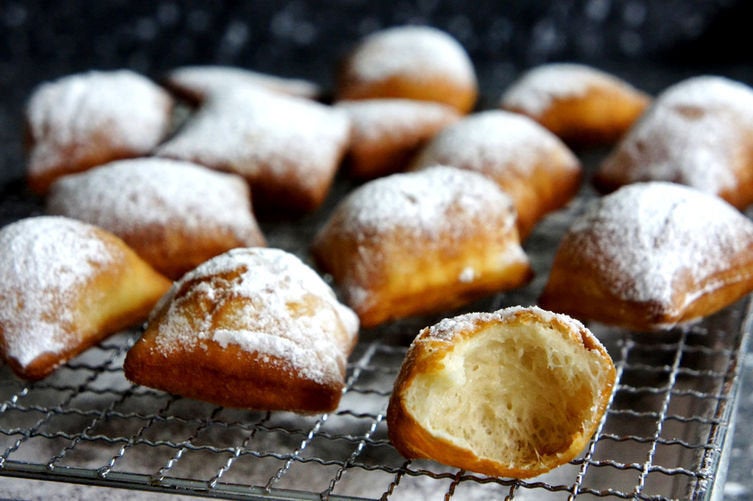 17 Fatty Foods To Eat On Fat Tuesday