You know what goes really well with this dropping temperature? A plate of piping hot momos. Every Dilliwala worth their salt—and spicy momo chutney—has a terrible weakness for these little dumplings. Not they aren't good on their own, but when dipped in that fiery hot chutney they can almost make you cry with joy (it could just be the chutney, actually). Only in Delhi NCR will you find tandoori momos and butter chicken momos. Don't tell us that food isn't innovative anymore after having a plate of these.
Let's look at some of the region's favourite momo haunts to get you your dumpling fix for the weekend!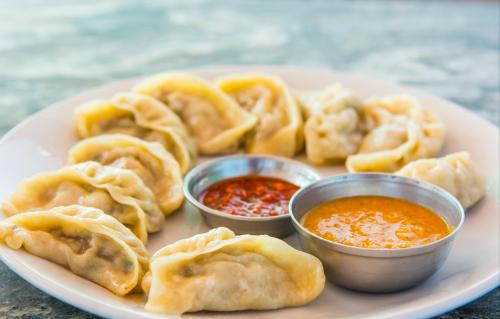 2 Bros Kitchen
Where: Plot 14, C-98, Sector 41, Noida
Lowdown: Noida folks can head to 2 Bros Kitchen for some of their delicious momos. They have butter chicken, tandoori, heaven on earth, vegetarian—and the whole lot as a platter if you'd like. If you don't want to head out, then simply order them online.
Wakhra Swaad
Where: G-28, Savitri Market, Sector 18, Noida, Delhi NCR
Lowdown: To give you guys another spot in Noida, there's Wakhra Swaad. Turns out this is where you order tandoori momos from when you're in Noida. Going by their reviews, people swear by them. Give them a go and order in tonight.
Drifters Cafe
Where: Sector 29, Gurgaon
Lowdown: Sector 29 houses some of the best restaurants and pubs in the city. In one of the nooks you'll find a white and blue food truck dishing out some of the best Asian food. That includes some pretty tasty momos.
Tibet Kitchen
When: 12:30pm to 4pm, 5pm to 11pm
Where: G-15, Old Double Storey, Lajpat Nagar 4, New Delhi
Lowdown: If you plan to stay home tonight, be sure to order in from Tibet Kitchen in Lajpat Nagar. It's a delivery kitchen that serves some great Tibetan and Chinese food with dishes like fried chicken momos, fried veg wontons and the like.
Foodiee Night
Where: Delhi University - GTB Nagar, New Delhi
Lowdown: Are you a student? Month end money woes too? Drop everything (not your phone) and order online from Foodiee Night. They deliver till 4am and you can stay up studying and binge-eating some delicious momos all at the same time!
Momo's Point
Where: Outram Lines, Kingsway Camp, Delhi University-GTB Nagar, New Delhi
Lowdown: If you're in the bylanes of Kamla Nagar market, drop by for some delicious tandoori momos and masala momos (which is their specialty). They have a spread of other Chinese dishes too.
Hunger Strike
Where: C-9, Amar Colony Market, Lajpat Nagar 4, New Delhi
Lowdown: Hunger Strike in Lajpat Nagar has grown in popularity with their veg and non-veg tandoori momos. Besides momos they have tandoori chicken, tikkas and a variety of chaaps. Yummy stuff.
Giri Momos Centre
Where: ND Market, Pitampura, New Delhi
Lowdown: A really small eatery with momos that you might not have heard of before—Afghani, mozzarella tandoori and veg Manchurian to name a few. Their sauces deserve a special mention.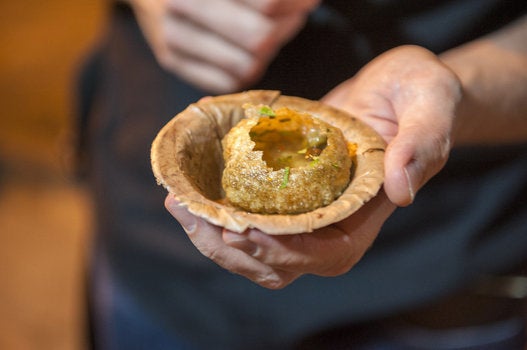 8 Popular Indian Food Myths Busted