The first thing that springs to your mind when you hear the word "live" could be sports -- a live football or cricket match, for example. But if you're a dedicated foodie, you'll think of a completely different set of skills being displayed for your culinary pleasure. Live stations! Yes, those lovely counters in a restaurant where they cook the food right in front of your eyes. Better still, you decide for yourself what goes into your grub. In other words, you direct the whole show by deciding the ingredients of your meal. And the person on the other side of the counter ingeniously prepares the dish for you. There's no two ways about it -- live stations are fast picking up a following in Mumbai (among other Indian cities) and if you haven't tried them out, begin with this list...
1. All Stir Fry -- Waterstones Hotel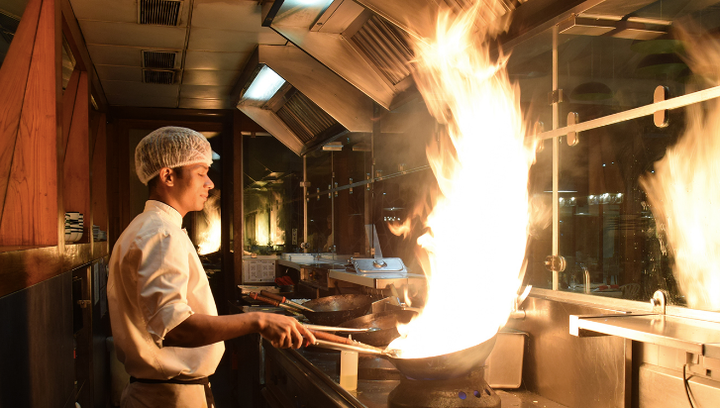 Where: Waterstones Hotel, Off International Airport Approach Road, Sahar, Andheri East, Marol, Mumbai
When: Noon-3pm, 7-11:30pm
Lowdown: The concept of All Stir Fry is pretty straightforward. You pick all the fixings for a good bowl of Asian food -- veg or non-veg -- and walk over to the live kitchen to have them cook it for you with the sauces and other condiments of your choice. If you're particular about what goes into your food, this should be heaven for you.
2. Seven Kitchens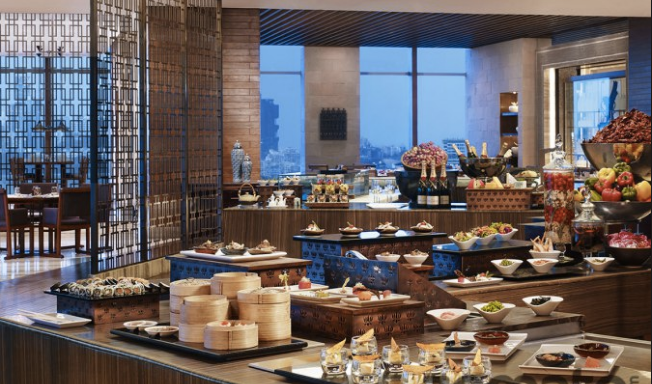 Where: The St. Regis, 462 Senapati Bapat Marg, Lower Parel
Lowdown: This place is known for its massive breakfast buffet. Multiple live stations for dosa, eggs, waffles, pancakes, dimsum, chaat and a many more dishes, make this restaurant truly stand out from the rest. To top it all, they serve seven different cuisines. Hence the name.
3. East -- Sahara Star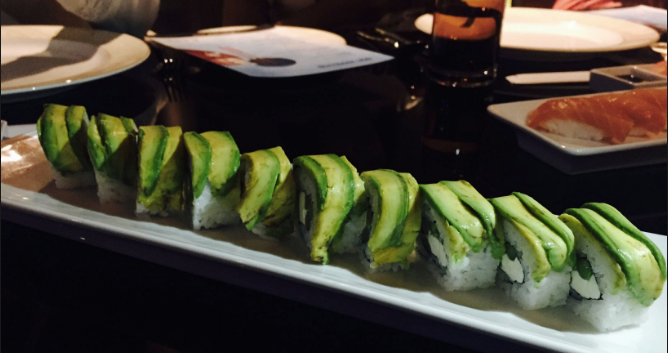 Where: Sahara Star Hotel, Ground Floor, Western Express Highway, Domestic Airport, Santacruz East
When: 12:30-2:45pm, 7-11:45pm
Lowdown: This restaurant serves a variety of Asian food, prepared right before your eyes. Whether you're craving sushi or dimsum, you can have it all verifiably fresh here.
4. Seasonal Tastes -- The Westin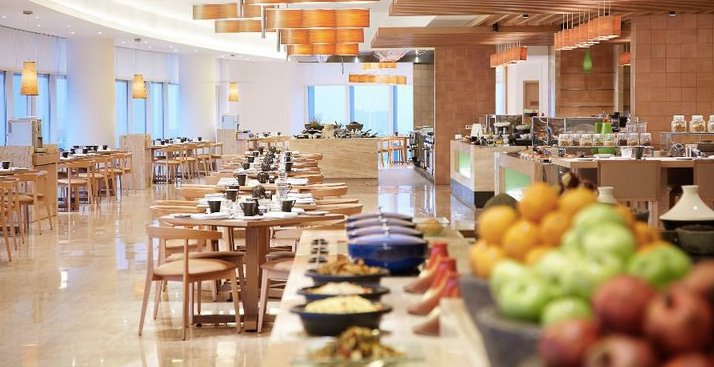 Where: The Westin Mumbai Garden City, International Business Park, Oberoi Garden City, Goregaon East
Lowdown: Seasonal Tastes has a buffet spread that would be perfect for any family. Serving North Indian, South Indian, Asian and Continental food, they have a live counter for every cuisine. Pasta, eggs, South Indian and even the local chaat -- see it all tossed up on the spot.
5. Sigree Global Grill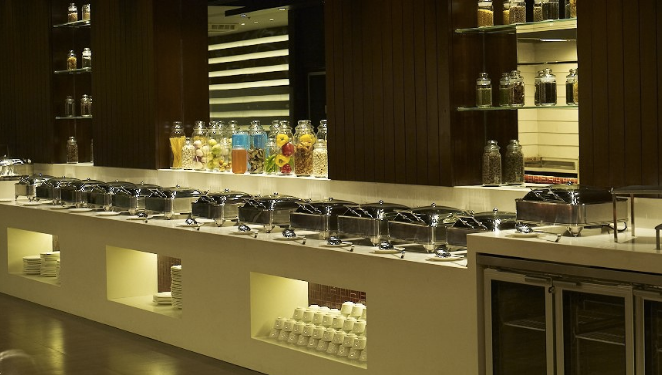 Where: 101, 1st Floor, Ventura Building, Hiranandani Business Park, Central Avenue Road, Powai
When: 12:30-3:30pm, 7:30-11:30pm
Lowdown: Sigree Global Grill has been serving North Indian and Middle Eastern food for a few years now, winning people's hearts and palates. Unlike other restaurants, Sigree has a live tandoor counter where hearty classics are prepared piping hot.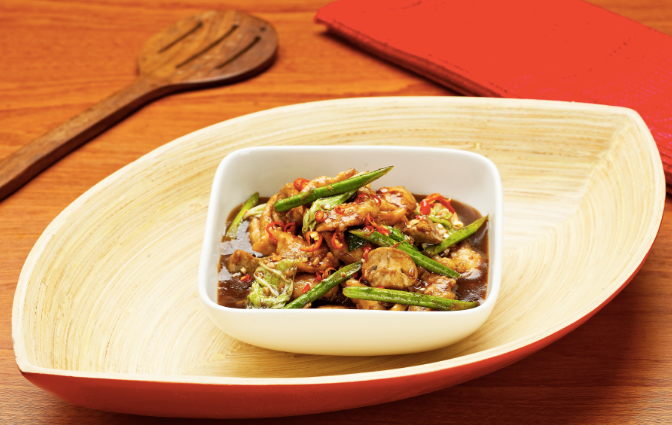 Where: Unit 6-7, 2nd Floor, Korum Mall, Mangal Pandey Road, Near Cadbury Compound, Khopat, Thane West
Lowdown: Well known for their Asian fare and decor, they now have a live teppanyaki counter to further enhance customers' dining experience. For the uninitiated, a teppanyaki counter is where the chef cooks over an iron griddle or pan live in front of eager diners.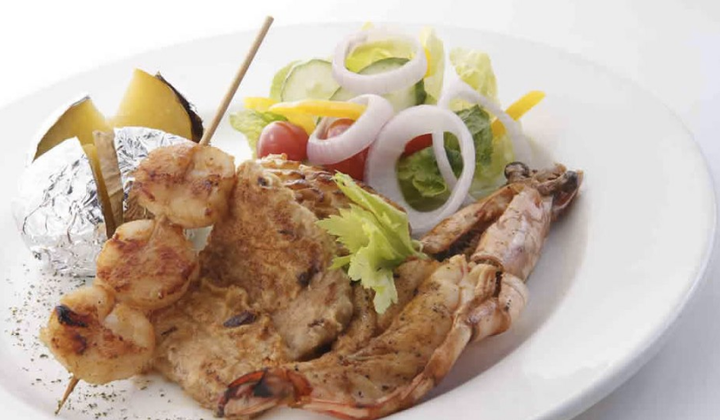 Where: 3rd Floor, Link Square Mall, Off Linking Road, Linking Road, Bandra West
When: Noon-3:30pm, 7pm-1am
Lowdown: Global Fusion has caught the fancy of many food lovers because of their unique concept. Pick chits of whatever starters you want, and they bring them to you at your table. The live sushi and the Baskin Robbins counters are particularly popular. You can see your sushi being made and then take your pick from a variety of ice cream flavours to round off your meal.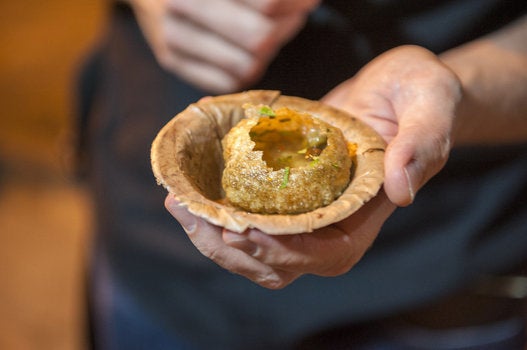 8 Popular Indian Food Myths Busted