Would it be fair to say that everybody's just a smartphone away from calling themselves a photographer nowadays? No? All right. But that doesn't change the fact that Instagram has certainly brought to light -- no sarcasm alert -- millions of images that look #superawesome. To makes things better, there are dining options around that don't even need filters to look great. Here are nine of Mumbai's most click-worthy restaurants.
PA PA YA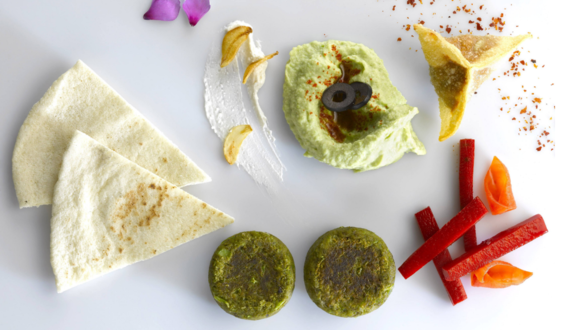 Where: Level 3, Palladium Mall, Senapati Bapat Marg, Lower Parel.
When: Noon -3pm, 7-11pm
Why go:The sushi and the cocktails, especially concoctions infused with Thai and pan-Asian flavours. What's more enticing is the playful plating of the food, which has guests scrambling for their smartphones/cameras.
Must-try/must-click: Sushi Matrix, Roasted Aubergine, Pan Seared Dim Sum, Flaming Chocolate Ball, The Lighthouse
MASALABAR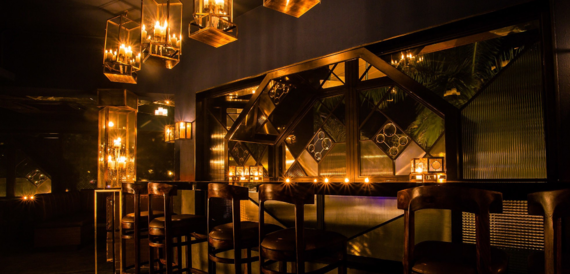 Where: Level 1, Gagangiri Apartments, Carter Road, Bandra West.
When: 5pm-1am.
Why go:A relatively new entrant to the Bandra late night lounge circuit, this spot's unique design (chemistry-lab-meets-bar) makes for some thrilled bartenders! The entire restaurant is illuminated only with candlelight. Plus point: each drink comes with some additional elements for some science fun!
Must-try/must-click: Great Hornby's Cloud, Malabar Point, Bheja Tawa Fry, Carbon Bhaji.
SOCIAL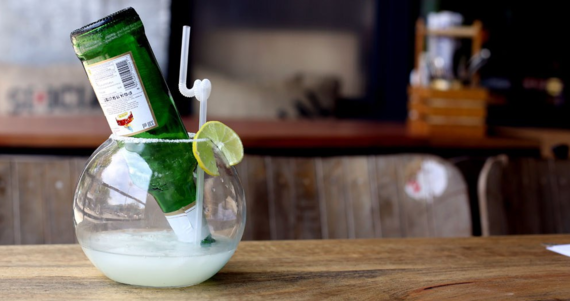 Where: 24, Ground Floor, Glen Rose Building, Behind Taj Mahal Palace, Apollo Bunder, Colaba.
When: 9am-1am
Why go: This chain provides the crowd a playground atmosphere in terms of drinks, food and ambience. Each outlet has something unique that defines its own décor.
Must-try/must-click: Chilli Cheese Toast, Moscow Mule, Cosmo-Explosion, the Longest Long Island Iced Tea.
PAPACREAM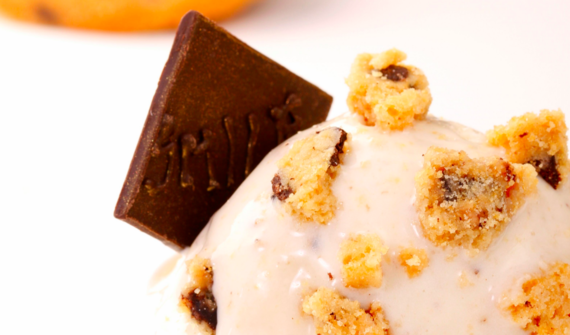 Where: 18, Cambatta Building, J.T Road, Churchgate.
When: 11am-midnight.
Why go: If you're a fan of chemistry, you'll be in awe of the liquid nitrogen at play and the smoky cloud it creates. There is an array of toppings that will only keep you coming back for more.
Must-try/must-click: Mexicano (nachos with cheese ice cream), Horlicks ice cream topped with Nutella pancakes, Pani Puri Sorbet, Salted Caramel.
MIRCHI AND MIME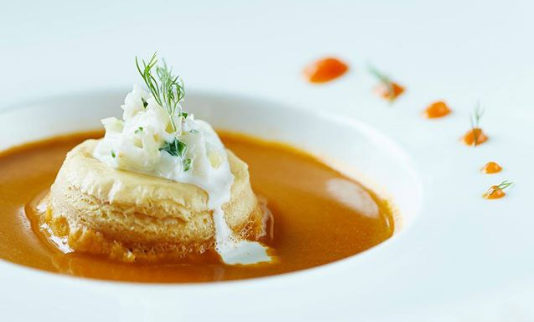 Where: Transocean House, Lake Boulevard, Hiranandani Business Park, Powai.
When: 12:30-3pm, 6:30-11pm
Why go:The understated and graceful decor at this place is complemented by the waiting staff, who communicate so impeccably through sign language that you can barely tell that they are hearing and speech impaired. It's a unique experience and you can't miss this one.
Must-try/must-click: Lobster Nihari, Mango Prawn Curry, Bhoot Jholokia Lollipops, Eton Mess.
LA FOLIE LAB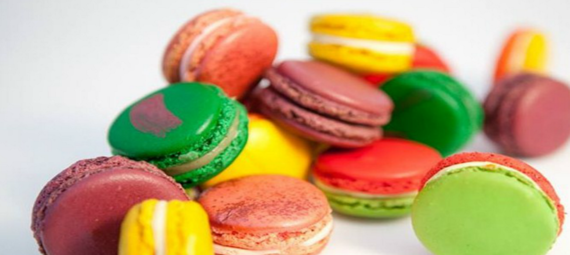 Where: 1, Ground Floor, Libra Towers, Opposite St.Peter's Church, Hill Road, Bandra West.
When: 8:30am-11pm.
Why go: A quaint bakery that is nothing short of a paradise for anyone with a sweet tooth. Each meticulously prepared dessert invites the camera flash! The set-up of the entire bakery is welcoming and homely, and guests get to see some of their desserts prepared right in front of them.
Must-try/must-click: Macaroons, 100 Percent Chocolat Rocher Praline.
QUATTRO RISTORANTE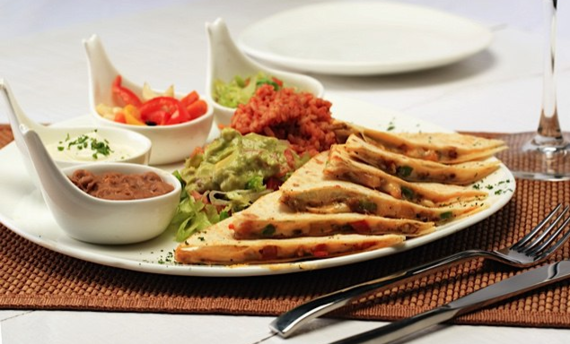 Where: 7, Janta India Estate, Senapati Bapat Marg, Opposite Phoenix Mills, Lower Parel
When: Noon-4pm, 6:30-11:30pm.
Why go:If you are a vegetarian with a weakness for Mexican and Italian cuisines, this is the place to be. The term "fusion cuisine" acquires an altogether stronger flavour in the aptly named Quattro Ristorante. The environs are very click-baity, photographically speaking.
Must-try/must-click:Minestrone Tea Set, Quattro Formaggio Fonduta, Tiramisu, Chocolate Dunkers, Kiwi Cooler.
THE BOMBAY CANTEEN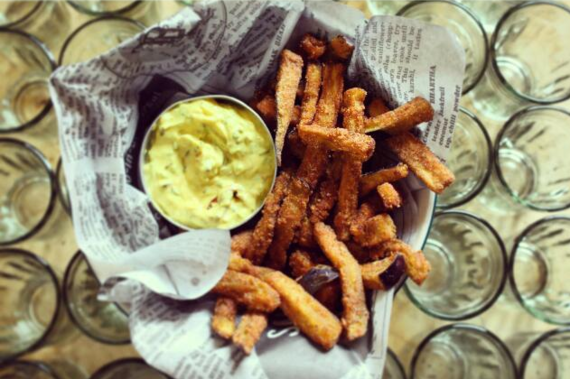 Where: Ground Floor, Process House, Kamala Mills, Near Radio Mirchi Office, S.B. Marg, Lower Parel.
When: Noon-1am.
Why go:Situated in Kamala Mills, the Bombay Canteen provides a casual yet new-age dining experience, where even street food and old school culinary classics become fine dining. The place and the menu are fresh, while still evoking a sense of nostalgia.
Must-try/must-click: Kejriwal Toast, Pork Thepla Tacos, Gulab Nut, Tamarind Whisky Sour, Jugaad, the Canteen Sangria.
THE FUSION KITCHEN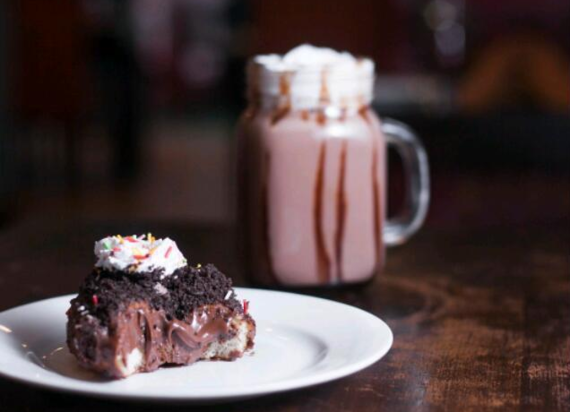 Where: Shop 1, Opposite Veda Building, Holy Cross Road, IC colony, Borivali West.
When: 12:30-3:30pm, 7:30pm-midnight.
Why go:This lovely place, popular for its chill atmosphere, will force you to see everything through your phone lens. The taste of the grub here won't disappoint either.
Must-try/must-click: Papas Ala Huancaina, Joojeh Kabab, Flower Pot Surprise, Spicy Senorita, Kiwi Margarita.
Check out an even bigger collection of Instagram-worthy places to eat in Mumbai here.