It's believed Mumbai sets the trend for the rest of India. Be it films or fashion, Mumbai leads the way. And, it's quite a relief that the city takes food equally seriously. These food trends may have begun elsewhere but Mumbai is quick to catch on. Freak shakes, black ice cream, exotic cuisines, nitrogen ice cream, stunning signature dishes and so much more are all here. We know you are always on the lookout for cool and trendy things to try out and share with your friends, so here are some fine suggestions: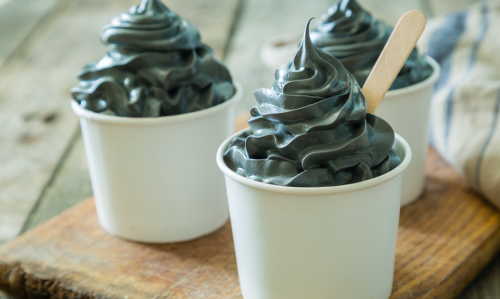 Where - Icekraft, Oshiwara
When - 12:30 PM to 12:30 AM
Average cost for two - ₹300
Why - It's the latest trend on Instagram which started in New York. We're talking about the black ice cream. Black waffle cone filled with swirls of black ice cream is not something you'd see anywhere else. But don't worry, it's made from activated charcoal which is edible and of course, with your favourite toppings.
Childhood Wonderland Freak Shake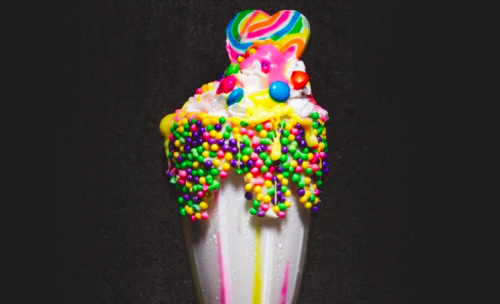 Where - Coffee by Di Bella, Versova
Average cost for two - ₹650
Why - An Australian invention that wound up being such a hit in India, the freak shake gets a pretzel at Coffee by Di Bella. They make some stunning freak shakes and you have got to try the Childhood Wonderland one. Tall glass filled with white chocolate milkshake, white chocolate ganache, rich cream, rainbow crispy pearls, Sydney marshmallows, whipped cream topped with hot pink, yellow and strawberry chocolate. Phew!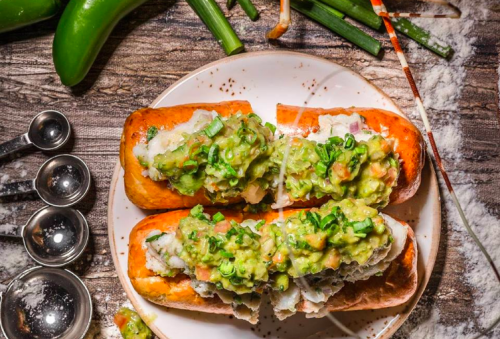 Where - Bastian, Linking Road
When - 7 PM to 1 AM (Mon-Sat), 11:30 AM to 4 PM, 7 PM to 1 AM (Sunday)
Average cost for two - ₹2,500
Why - This is one restaurant where you need to take a picture of every single dish you order. The lobster roll is particular is not only photogenic but also very popular. We have heard of the lobster roll on sitcoms and movies but this time you can get some yourself at Bastian.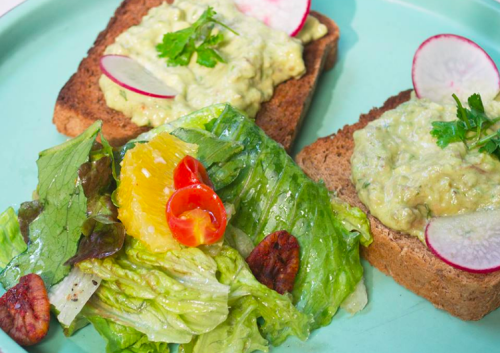 Where - It Happened In New York, Bandra West
Average cost for two - ₹2,400
Why - The much photographed, talked about and eaten all over the world, avocado on toast is available in It Happened In New York. Creamy avocado on rye toast with pickled radish is what they serve which comes with waffle fries, salad or shoestring fries. Don't forget to snap a picture.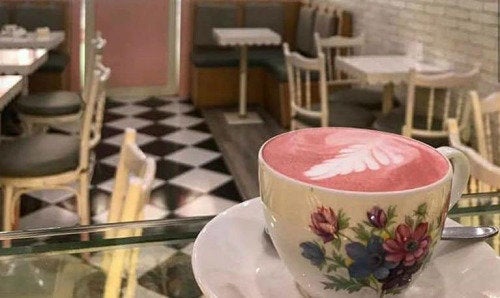 Where - Le 15 Cafe, Colaba
Average cost for two - ₹1,200
Why - It is said that the pink latte was invented by Dr Oz in America as an immunity-boosting drink. But the colour caught on and turned this beverage into a trend. A healthy one at that. It's available at Le 15 Cafe and you can get yourself a pink macaron to match.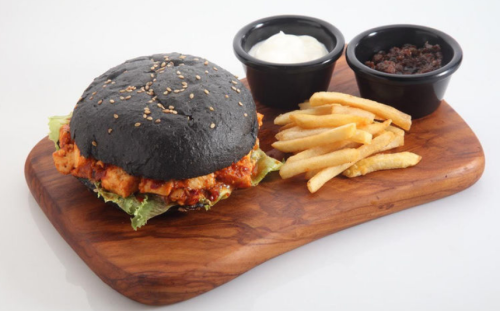 Where - The Rolling Pin, Lower Parel
When - 11 AM to 12 midnight
Average cost two - ₹1,000
Why - Have you seen pictures of the black burger that was a huge trend not so long ago? A trend of black foods that began in Japan got U.S based burger giants to dish out bamboo charcoal coloured buns and more foods. And now it's here at The Rolling Pin for you to try out.