Your restaurant is not only surviving but also thriving. It has passed the test of time -- of a couple of years -- and you are either going to keep it going or you're thinking of expanding. But it's not as simple as just copying and pasting the successful formula. The first restaurant's success doesn't guarantee the same track record for the second one. And despite having some experience under your belt, you're still going to have to start pretty much from scratch. Do you want to replicate your first restaurant, or do you want to change things up a little for the second one? Do you want to open it in another city, or stick to where you are now? You need to ask yourself tons of questions before opening the doors to expansion.
"You first need to understand if there is a need for your product in the market and whether you can grow your brand or not." Arun Prasanth, Tovo Infusions
Regardless of the kind of restaurant you want to open, or where, or why, the two biggest and the most important factors that lead to it all materializing are market and location. Arun Prasanth of Tovo Infusions in Chennai and Ashwini Chaudhary, Subodh K. Singh and Lalit Ahlawat of Striker Pub & Brewery (Gurgaon), Adda by Striker (New Delhi and Gurgaon), Soi 7 Pub & Brewery and Walking Street by Soi7, share insights on expansion and why these two factors are key to success.
Who's buying?
Arun Prasanth, who owns and runs Chennai's Tovo Infusions, strongly believes that one needs to study the market before venturing into expansion. With that comes understanding your customers' needs. In a city like Chennai, the demand for niche cuisine or style of food won't be as much in demand as, say, a biryani or local fare. Having said that, certain localities that are dense with corporate offices and residents are more inclined to experiment and try out newer things.
Another factor is whether there is a meeting point for your product and the spending capacity of people. In an area with colleges, a gourmet burger restaurant is less likely to do well than a fast food restaurant.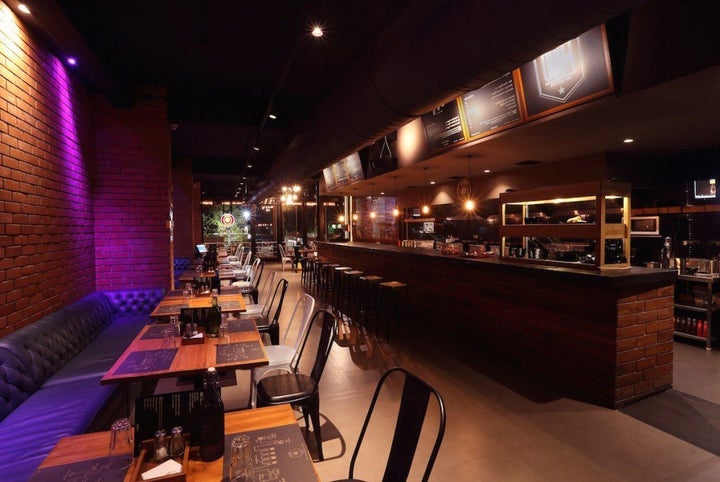 When you have an existing customer base, it leads to loyalty which in turn validates your brand. This is when you think of growing. Once you learn that there is a certain demand for your product in the market, you should now think of what will attract customers and what is it that your restaurant has that sets it apart from a neighbouring restaurant. "If I open a pub across an already established and successful one, I need to offer something that that pub across doesn't. I could keep my price points competitive or I could make the decor more interesting to draw more people in, and so on," says Arun.
Arun believes that if you're planning to open a restaurant similar to the ones already doing well in a particular area in the city, you must dine in these restaurants to understand what is it that they're doing that makes them click.
Location, location, location!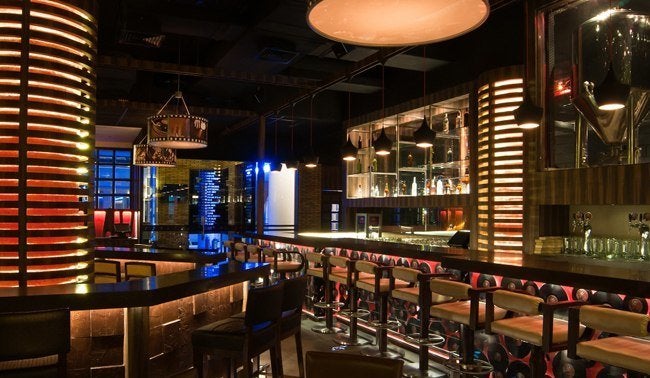 Close on the heels of the demographic factor comes location. Ashwini Chaudhary, Subodh K. Singh and Lalit Ahlawat, co-owners of Striker Pub & Brewery among others, know this well. Subodh asks, "When you decide to go out with your friends, what do you discuss? Don't you consider going to a popular area in town, like CP, Sector 29, Hauz Khas?" When asked why they opened Adda by Striker in Sector 29 during a period when that area had no buzz (unlike now), pat comes the reply with a smile, "First mover's advantage!"
"Sometimes you have to go with your instincts. When you learn about a catchment area and its people enough, you need to make a judgement call on whether or not your product will work there." Subodh K. Singh, Striker
All three of them are passionate restaurateurs and tell me that this very passion stops them from merely replicating their restaurants. passion for Ashwini Chaudhary says, "What's the point in opening the same kind of pub in one city? We give customers different experiences at different outlets, so much so that you can't tell that the different restaurants are owned by the same set of people." When you're more attuned to the developments in the business --which restaurant is a hit, which one bit the dust, and why -- they become learnings from which you can base many of your operational decisions.
"Restaurants and pubs in malls don't do well anymore. Five years ago, malls were ideal for restaurants, but now nobody wants to go there with the intention of dining." Ashwini Chaudhary, Striker