If you haven't already read about McDonald's latest addition to their menu, you should. McDonald's is introducing it's take on the quintessential south Indian breakfast dish that is and will always be loved all over the country—masala dosa. Before this culinary innovation takes over, let's revisit some of the beloved dosa joints in your city. Beautifully roasted dosas with soft potatoes folded into a turmeric-tinted spice mixture... alright, before we get carried away, let's get to business.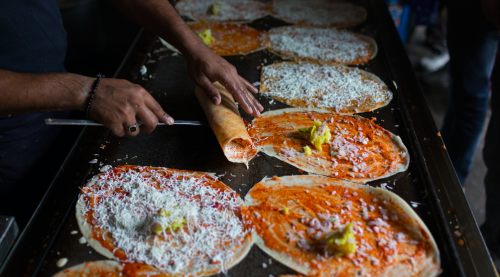 Carnatic Cafe, New Friends Colony
Tucked away in a corner on the ground floor at the The India Mall is a little place called Carnatic Cafe. They serve what we can say comes closest to the real deal. If you grew up in Bangalore, then you'll be pleased to know that Malleshwaram 18th Cross is not just an address anymore, but also a dosa in Carnatic Cafe. Smeared with the gloriously red chutney pudi, golden brown crispiness and the whiff of rich ghee makes the experience complete. Their rava masala dosa and a tumbler of filter coffee will be the worth the trip you make there.
Madhuban, DLF Phase 4, Gurgaon
Madhuban serves sattvik food cooked fresh and mostly using organic produce. The masala dosa here is exactly how it should be. Their portions are enough to leave your stomach full but heart wanting for more. They also have podi idli, which is idli generously coated with their in-house chutney pudi. A fresh cup of filter coffee to go with this and you'll be sure to make this a favourite weekend breakfast haunt.
Saravana Bhavan, CP/Janpath/Saket
One of the more popular south Indian restaurant chains, Saravana Bhavan was established way back in 1981 (they must be doing something right!). Try their ghee paper roast masala dosai. It's deliciously crisp and aromatic. Their onion rava masala dosa stands out too. For dessert their rava kesari wins hands down. Don't forget the filter coffee!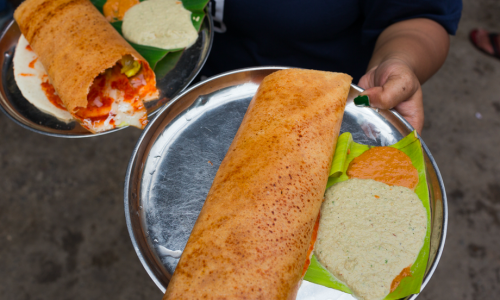 Cafe Madras, Matunga East
There's no doubt Matunga East has some of the finest South Indian establishments. Some of them are decades old and continue to serve great food. One such is Cafe Madras, with over 75 years of serving its customers fresh and delicious South Indian dishes with love. Also try their upma podi, pineapple sheera and ragi dosa.
Rama Krishna, Vile Parle
Mysore masala dosa, anyone? It's your regular masala dosa gone glamorous with a spicy red chutney smeared inside. They have various other south Indian specialties like the good old idli vada, paper masala dosa (that we coveted as a kid but that was only served at other tables), onion rava masala dosa and more.
Dakshinayan, Juhu
You will need a little luck getting a seat here because there are always people thronging to get their fix of their favourite idli, vada or rava masala dosa. But when you do get a place, it's going to be worth it. If you're feeling a little adventurous and try their pepper dosa or mini idlis that come with their infamous molaga podi. This delicious south Indian fare will set you back by ₹600 for two people approximately.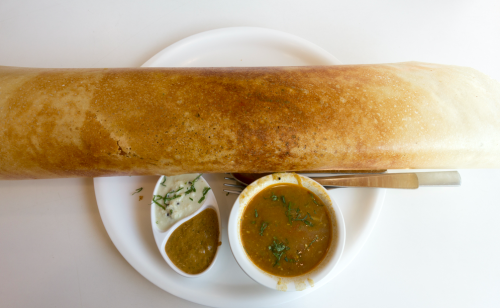 Mavalli Tiffin Room (MTR), Basavanagudi
For old-world charm, rava idli and as some insist, the best masala dosa in town, head to MTR's flagship establishment on Double Road. You may need to wait for at least half an hour, bur don't leave without trying their ghee-soaked masala dosa with the spicy potato mixture nestled right in its centre; perched on top is the tiniest bowl of ghee ever. Pour the ghee over the dosa and tuck in to some heavenly goodness.
Shri Sagar (CTR), Malleshwaram
Usually there's team MTR and team CTR. You might want to try both their dosas to be able to pick a side. We are huge fans of CTR's benne dosa—super-crisp and cylindrical, it's one of a kind. Their masala dosa too is delicious. If you're up for it, get their goli baje and kesari bhat for maximum stuffing-of-face experience.
Taaza Thindi, Jayanagar
This is South Bangalore's answer to the dosa stalwarts of the city. With a very limited menu, their idli vada and masala dosa stands out. They open at 7 AM, so it's perfect for an early breakfast. The best part about Taaza Thindi is that you get your food quick and you're out of there before you know it. And that makes you want to go back for more.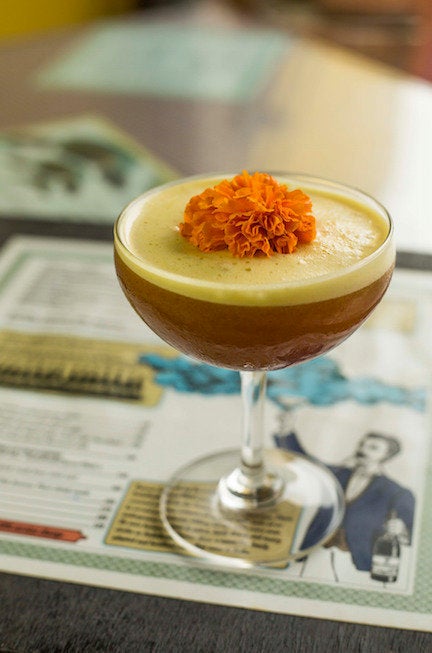 12 Indian Cocktails To Spice Up The Winters