There are thousands of reasons to fall in love with Bangalore. One of them is the amazing food scene. The city is a meat lover's paradise too, with everything from steaks to a wide variety of kebabs on offer at virtually every corner. Speaking of meat, how can we not mention burgers? Nearly every steakhouse and pub has their own version of the burger—most of them big, juicy and tall. Beef, pork, lamb, chicken, fish or even vegetarian—burgers are pretty much a Bangalore staple and you've got to get yourself a bite... or a few!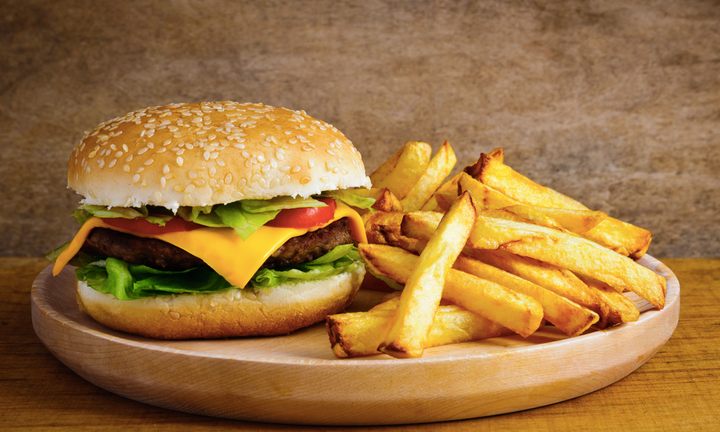 Connie's Restaurant & Steakhouse
Lowdown: Connie's has been dishing out some amazing steaks and burgers, no matter what the time of day. Got morning munchies? How about trying their breakfast beef burger? They also have a bar, which is always handy when you need to wash down your burger with beer.
Portland Steakhouse & Cafe
Lowdown: Portland Steakhouse is known for their steaks but their burgers are good too. Their signature burger is loaded with mushrooms, cheese, potato wedges and BBQ sauce.
Once Upon A Flame
When: Noon to 3:30pm, 7pm to 10:45pm
Lowdown: Burger-loving HSR Layout folks swear by this place, where they can get the best burgers with any meat they want. Order a side of BBQ ribs.
Red Fork
Where: 594, 12th Main, HAL 2nd Stage, Off 100 Feet Road, Indiranagar
Lowdown: Be it breakfast or dinner, this place has an awesome menu with some delicious burgers. The Red Fork "standard", for instance, comes with a beef patty, caramelised onions, gherkins, mayo, bbq sauce—the works!
Smoked Out Barbecue
When: Noon to 3pm, 7pm to 11pm
Lowdown: A favourite among Koramangala folks is Smoked Out Barbecue. Their open dining area, with grills at the back, makes it a very rustic yet cosy set up. Burgers, steaks and everything you wanted on a chilly night in Bangalore.
Millers 46
Lowdown: If you grew up in Bangalore or have spent a significant number of years in the city, you couldn't have missed eating at Millers 46. This iconic steakhouse dishes out mean burgers too. We're fans of their 46ers half pounder fillet burger.
The Grill House
Lowdown: They claim to be akin to heaven for meat lovers and they aren't off the mark. Their burgers come with an international touch—take your pick from varieties such as Italian, Brazilian, Thai, Indian, Mexican and, of course, All American.
Peppa Zzing
Lowdown: If you're in Commercial Street, drop by Peppa Zzing and you will forget about shopping. A tiny, unassuming place, it serves the juiciest and meatiest burgers. They come with good old-fashioned potato chips.
Cafe Thulp
Lowdown: You can't do a "best burgers in town" list and not have Cafe Thulp on it. These guys reintroduced good burgers to Koramangala. Smoked pulled pork, bacon wrapped Philly steak, Vietnamese banh mi pork... these are just a few of our favourite things you'll find between the soft buns they serve.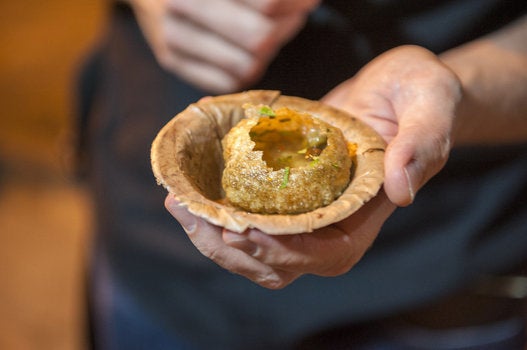 8 Popular Indian Food Myths Busted