Healthy eating has become the new mantra for fitness lovers across the globe. According to an article in TheTelegraph the number of vegans in Great Britain alone has increased by 360% in 10 years. That's a big number just from a country with a population less than that of Rajasthan. It's undeniable: more and more people are leaning towards healthy eating habits, which includes adopting veganism and vegetarianism.
Living in the big city and leading busy lives, we barely get any time for ourselves. Working out is a challenge for many working people. But the least we can do is eat right. That's why in the last few years many restaurants started serving healthier food. Some of them have separate sections in their menu dedicated to organic and clean eating and others have their entire restaurant based on it. From salad-only places to completely organic ones, these restaurants have gained their own set of loyal patrons. For all you folks in Mumbai looking for healthy vegetarian food, we have a few places for you right here.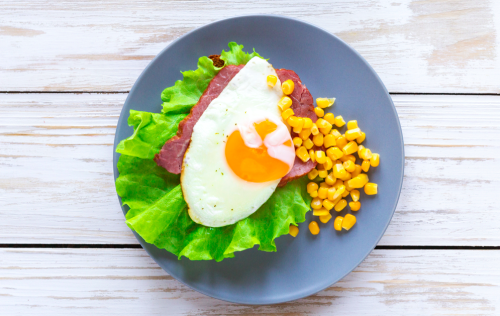 Ghaas Phoos, Thane West
The name of the restaurant should give away the fact that it's vegetarian-only. But don't be fooled by its playful name. This restaurant serves Mexican, Italian and Indian among other cuisines. Gone are the times when vegetarian food meant dal-sabzi or boring salads. Restaurants like this have turned the flavours up a notch with dishes like Jamaican jerk wedges, farm fresh pizzas, queso fresco enchiladas, Burmese khao suey, wonton pepper sichuan and subz Kumaon. Order online or book a table to visit, either way you'll be hooked. They are open from noon to 11pm every day.
The Good Food Co., Vile Parle
In office and want a healthy lunch instead of the greasy cafeteria food? Order online from The Good Food Co. for healthy vegetarian fare. Not just salads, you can get hummus with pita bread, falafel wraps, crunchy paneer burger and even fruit juices like watermelon, pineapple-ginger and guava. With a minimum order of ₹150, lunch comes at a reasonable price here. They also serve Jain food. They're open from 11am-11pm and are offering a 10% discount if you order online on Zomato between 3pm to 6pm.
The Yoga House, Carter Road
This is a good place to tuck into vegan delicacies amid serene, pristine white settings. Their fig salad, macrobiotic salad, booster salad, quinoa burger, brown rice paella and Capri tartine are proof that a healthy diet can be delicious. The best part though is their dessert section. They've got a sin-free chocolate mousse, eggless chocolate chip cookies, almond cookies, eggless carrot cake and more. What's not to love about this place? They're open from 8am to 9:30pm.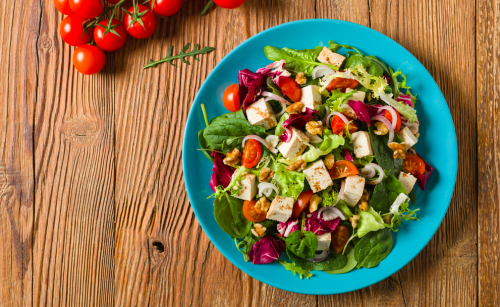 Pishu's, 4 Bungalows
Counting calories? Check out Pishu's menu that has the calorie count of most of their dishes. Order online and see how convenient it is to have delicious and healthy food at the comfort of your home or office. They have healthy pizzas, sandwiches, salads and desserts. Their beverages include a variety of shakes like litchi coco, pan masala, walnut brownie, peanut butter, Dutch chocolate shake and more. They're open from 10 10am-midnight.
63 By-Lane, Kandivali East
You love your pizza and want to watch what you eat too? Worry not, now you can do both with 63 By-Lane. With good and fresh ingredients, you can't go wrong. Besides your regular mozzarella, they have cheddar, Monterey Jack and gouda cheese. Their pizza crust is also multigrain so you know you're eating the good stuff. With toppings like BBQ paneer, caramelized onions, bell peppers, zucchini, mushrooms and delicious tomato sauce you have pizzas that less seasoned with guilt than usual. You can order online from them too. They're open from noon to 11pm.
Saboro, Churchgate
Taking healthy food to the next level is Saboro. They have a hummus pie with bell pepper, mushroom and cheese. Don't miss their bento boxes, like the protein bento box with fruits, juice, open sandwich and salad. Their mains include open sandwiches, fruit shawarma, zucchini stuffed rolls, and spicy beans on toast. They have your favourite desserts made healthy—banoffee pie, choco banana smoothie bowl and frugurt parfait. Why wait? They are open from 8am to 10pm.
House of Hunger, Kandivali West
House of delicious food is more like it. From your old school Bombay sandwich to a tasty Italian melt panini, they've got some seriously awesome dishes for you to order online from. Others in their menu include Mexican city pizza, BBQ cottage cheese pizza, rosso pasta, hummus and other sandwiches. They also have panini combos ranging from ₹180 - 240. Their salads include melon mint, mixed beans, Caesar and Mediterranean. They are open from 11am to 10:30pm.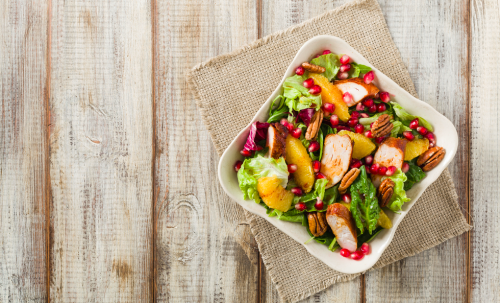 Italy in a Box, Oshiwara
Healthy Italian food at your doorstep is what weekday lunches should be made of. In this case you can order online from Italy in a Box. Their menu has some delicious pasta, salads, soups, pizza, risotto and desserts among others. Fancy a pesto pizza or an aglio olio pepperoncini dry pasta? How about tre salsa which is risotto rice with mushrooms in pomodoro sauce? If not these you must try the cheese pesto or mushroom risotto. If pasta is your thing then there's penne e funghi, alfredo exotic and the four cheese pasta with basil and herbs. They're open from 11:30am to 11:30pm.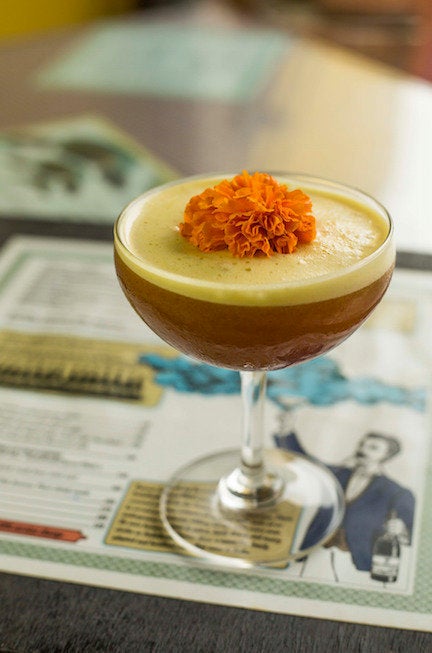 12 Indian Cocktails To Spice Up The Winters