Let's look at some of the most beautiful food you can find in Delhi NCR—the kind you'd want to snap a picture of as well as dive into.
Perch Wine & Coffee Bar, Khan Market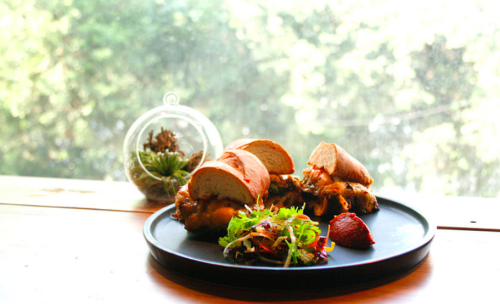 Perched on the first floor of Khan Market is this beautiful cafe and bar with food that looks like it's been taken right out of a glossy magazine. They have an impressive wine and coffee menu to complement dishes such as confit chicken leg with fondant potatoes and orange caper emulsion, oven-roasted Belgian pork belly and mushroom and morel risotto with truffle oil. If that doesn't reel you in, desserts like double chocolate mousse, almond and plum tart and mocha parfait with confit orange and coffee crumble certainly will. Sounds like a perfect Saturday night dinner, doesn't it? They're open from 11:30 AM to 1 AM every day. Don't forget to take pictures!
Rose Cafe, Saket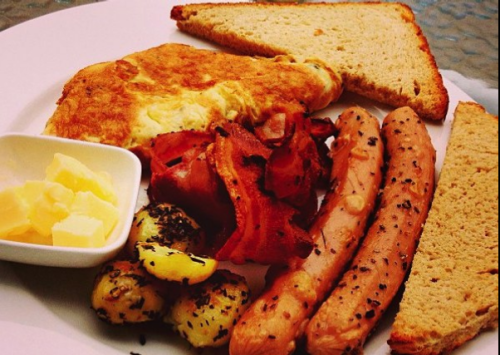 There are dishes that are photogenic and then there are restaurants themselves that you can't help take a picture of because of how pretty they look. On rare occasions, you can have both. Such is Rose Cafe. The cafe is beautifully decorated with pastel colours and rustic furniture that go really well together. Not to forget their food, which includes Italian and continental dishes like goat's cheese, roasted garlic and sun-dried tomato pizza, fish Florentine and mozzarella and baked tomato penne. They also have a vegan menu that's equally delicious. For breakfast they have waffles and pancakes with loads of topping options. Take lots of pictures and eat your heart out. They are open from noon to 9 PM.
Elma's Bakery, Hauz Khas Village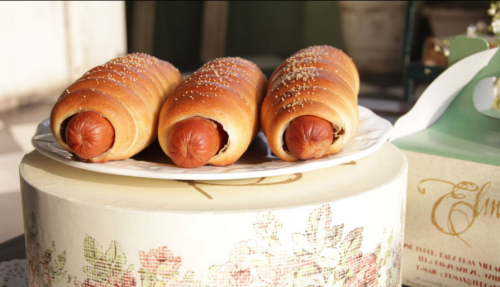 Elma's makes some of the finest cakes in town and if you're in Hauz Khas Village this weekend you should pop around for a slice of heaven. From red velvet to cheesecake, they've got all the delicious baked goodies covered. If that's not up your alley then try their breakfast of pancakes with toppings or the full English breakfast. A tea party with friends or an evening alone with some cake to indulge in, either way, you're taking a picture of it and it's going to be good. Elma's is open between 10 AM and 1 AM every day.
Civil House, Khan Market
There's an old-world charm about this place with their white walls and warm interiors. They primarily serve European food and some great pizza—including artichoke, asparagus and grilled potato, Thai basil chicken, mozzarella and cherry tomatoes, and the classic margherita. Their mains—worth many pictures—include pork tournedos, red wine braised lamb shank, gratinated polenta with mushrooms and three mushroom risotto. The desserts need a special mention, especially the hazelnut and ganache torte and dark chocolate fondant with ice cream. They're open from 11:30 AM to 11:30 PM every day.
Sanadige, Chanakyapuri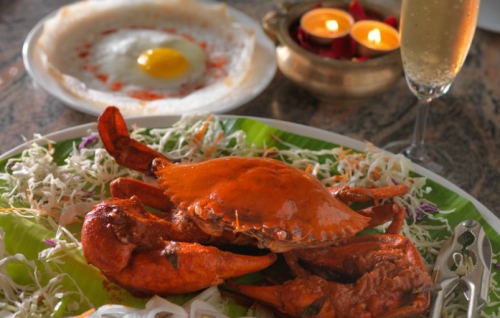 For more drama than finesse in food photos, go to Sanadige. An absolutely drool-worthy plate of incredible seafood awaits you. Giant crab, lobster, fried fish and other seafood gems make for a fantastic meal here. If you want to get a taste of authentic Mangalorean food, Sanadige is the closest you can get. They serve some real good prawns sukka, crab ghee roast, pomfret masala fry, squid chilli fry, lobster butter pepper garlic and best of all a seafood platter showcasing the ocean's best. Have all of this with Mangalore breads such as moode, neer dosa, appam and more. They're open from noon to 3:30 PM and 7:30 PM to 11:30 PM every day.
Farzi Cafe, DLF Cyber City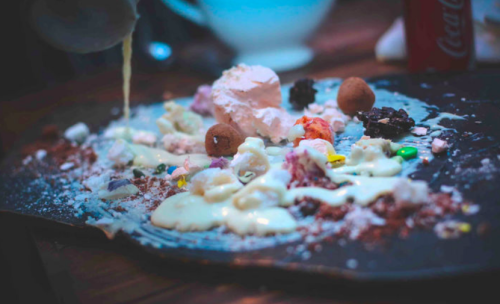 Farzi Cafe has been around for a few years and has done well enough to spread its branches in other cities. Their cuisine is modern Indian which makes it all the more appealing. They serve some seriously gorgeous dishes, such as dal chawal arancini, bacon kachori, keema kulcha and Parle-G cheesecake. They take classic Indian dishes, even comfort food from home, and turn them into spectacular pieces of art on a plate. What's not to love about mishti doi shots? From butter chicken bun to Bailey's lollipop... you get the idea. They're open from 12 noon to 1 AM every day.
Prankster, Sector 29 (Gurgaon)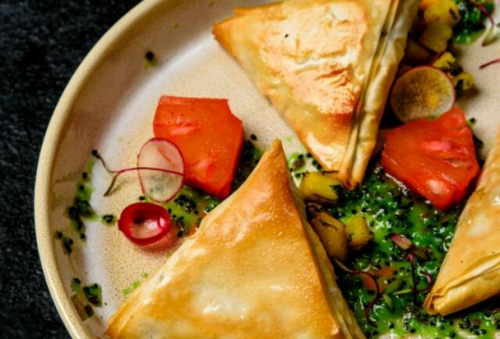 This new pub in Gurgaon has gotten everybody raving about it already. The menu offers a clue, with dishes like sundried tomato, olive and onion bhajiya, Bombay tawa pulao croquettes, lamb chole tangine, murgh palang todh, chicken haleem weds mutton biryani, coconut payasam with baked saffron sheera, pranked rose kheer and textures of jalebi. They also have some fun cocktails like purani Dilli collins, baba ji ki booti (don't ask us!), masala chai sour and pan pasand mojito. They're open from 12:30 PM to 1 AM every day.
The Fatty Bao, R K Puram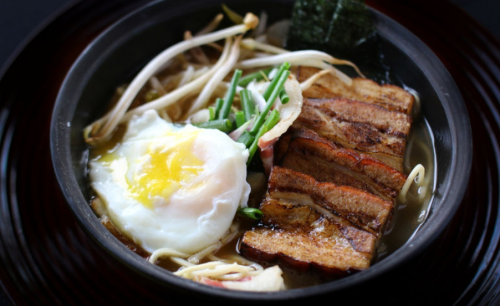 Everybody knows and loves The Fatty Bao for their drinks as well as food. From baos to gyozas, ramen to curries, they've got all of them right. How can you turn away from a plate of deliciously beautiful food now? Their popular bao includes the roast duck, spicy tofu and the curried pulled pork shen jian. For a bit of indulgence try their pan seared scallops with fujiko butter or the hamachi carpaccio. Their ramen is not just comfort in a bowl but also super delicious and a total stunner. We didn't forget the desserts. They've got an interesting one called the "egg" which is an eggless take on a soft-boiled egg in its shell and it's actually panna cotta with passionfruit/mango yolk. They're open from noon to 3 PM and 7 PM to 12:30 AM.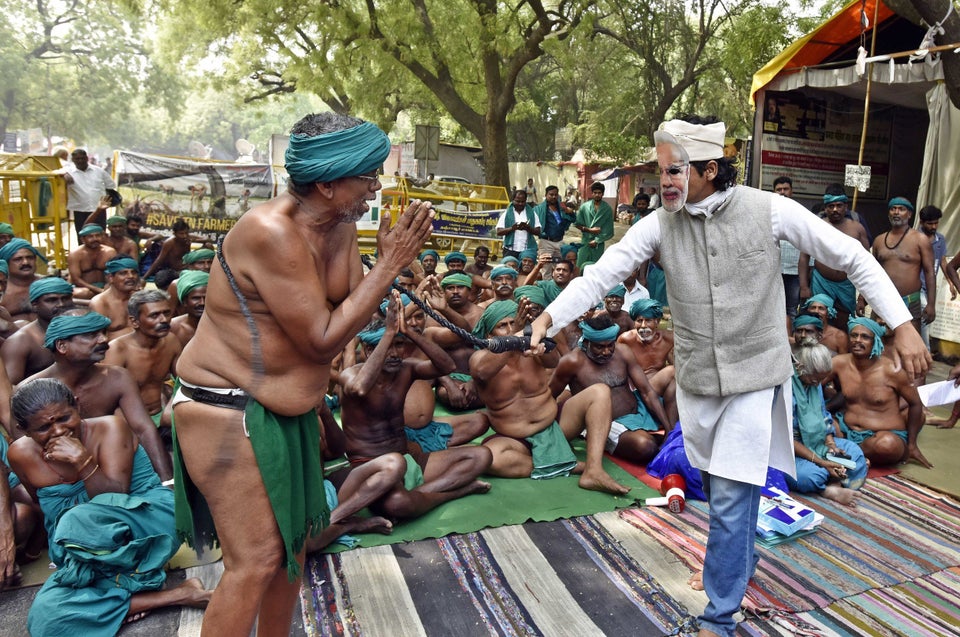 Tamil Nadu Farmers Protest In Delhi