There's no denying that Bangalore's food scene is one of the best in the country. To add to it, there are some amazing food trucks—serving everything from barbecues to dosa—set up by devoted foodies. Among the best things about them are that you can grab lunch or a snack without breaking the bank or wasting working hours at a restaurant. And the food's delicious, of course. Here are some of the best ones parked in town!
Le Casse Croûte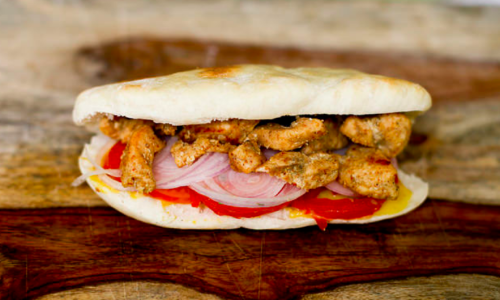 When: 11:30 AM to 11:15 PM
Average cost for two: ₹450
What to order: Monsieur Martin, Madame Bélanger
Why: Because these guys know how to make a killer sandwich that doesn't burn a hole in your pocket. At ₹180 you can get a Monsieur Martin which comes with bacon and béchamel and at ₹100 you get fries. Come here for good homely—and authentically French— sandwiches made by the French folk who own and run this truck; end your meal with the delicious crème de la crème.
Go Waffles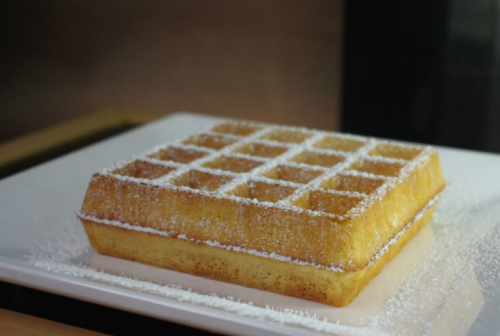 Where: Hennur (location may vary)
Average cost for two: ₹300
What to order: Caramel Crunch, Nutellicious
Why: Because you don't have to go to a fancy cafe to get yourself some crisp and light waffles. Although, do give them a call to check their exact location for the day. Once you track them down, tuck into the sugar-dusted golden waffles with Nutella and cream. There's more stuff too and with ice cream. It's the perfect pick-me-up right in the middle of a work day.
S.W.A.T Food Truck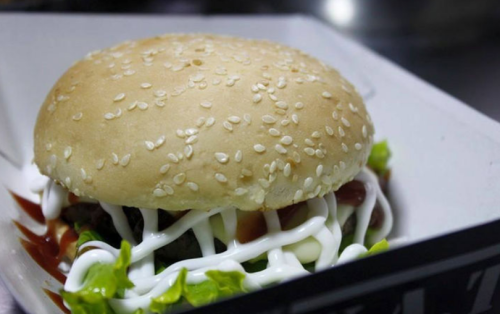 Where: Indiranagar (location may vary)
Average cost for two: ₹250
What to order: Peri Peri Prawns, American Burger
Why: Because, burgers. Done with work and dreading the long drive home? Grab yourself a juicy burger from S.W.A.T. There are also yummy hot dogs, peri peri prawns and so much more in store for you. Just give them a call and pick up whatever you need.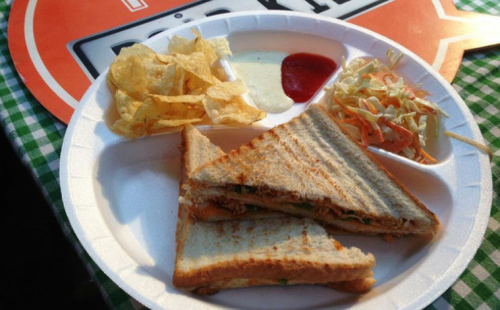 Where: 1st Block, Koramangala
Average cost for two: ₹300
What to order: Piggy Cop, Frenchie
Why: Because sometimes you're on a budget and still want something awesome for dinner. The veggie subs and sandwiches are for ₹80, the pork ones at ₹140 and the chicken ones for ₹120. Talk about bang for your buck. This truck is located just behind the BDA complex so you can conveniently get there from wherever you are in Koramangala.
Desi Adda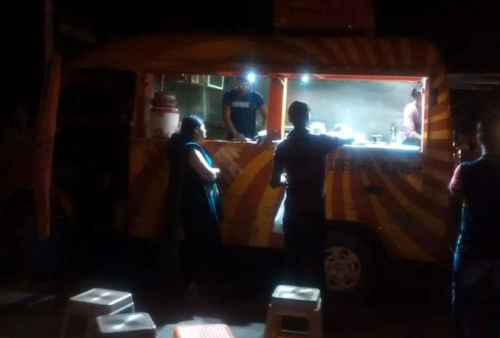 Where: 100 Ft. Road, Indiranagar
Average cost for two: ₹400
What to order: Keema Pav, Paneer Roll
Why: Because desi food at affordable prices can make anyone's evening. For times when you can't wait for food to be delivered or when you just don't want to go out to a restaurant, Desi Adda is perfect. Prices range from ₹50 to ₹220. The truck is parked outside the Pantaloons store. Simply pick up your grub and be on your way.
Fried N Fabulous Food Truck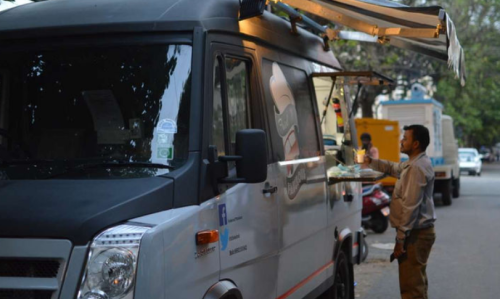 When: 6:30 PM to 9:45 PM (Closed on Sundays)
Average cost for two: ₹250
What to order: Cheesy Chicken Burger, Falafel Burger
Why: Because when you have to work late, a good burger can make your evening bearable in office. The truck is parked just outside the Wipro office—whether you're craving a falafel burger or a butter chicken one, you know where to find it.
Ravi Gobi Chinese Centre Food Truck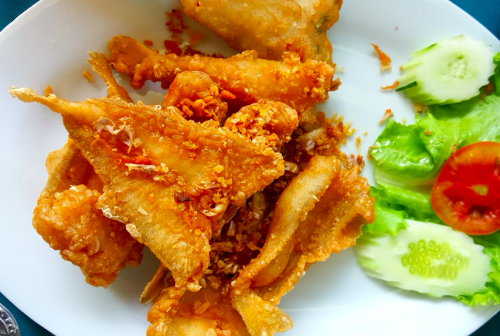 Average cost for two: ₹100
What to order: Gobhi Manchurian, Gobhi Rice
Why: Because when all you want is some cheap hawker-style Chinese food to lift your mood on a week night, there's Ravi's food truck. It has been around for years and has been dishing out some good old comfort food of noodles, Manchurian and fried rice at really low prices.