New year, new meals—this one's definitely an easy resolution to keep. Restaurants are mushrooming on every other street and food lovers are spoilt for choice. If you're the kind who's always on the lookout for restaurants, then we're the kind to help you find them. Chennai, Hyderabad, Pune and Kolkata folks—we're talking to you, this time. Let's find you places to go to this weekend. From biryani to beer, from Chinese to Kerala, there's a whole new set of restaurants waiting for you to drop by. So why don't you?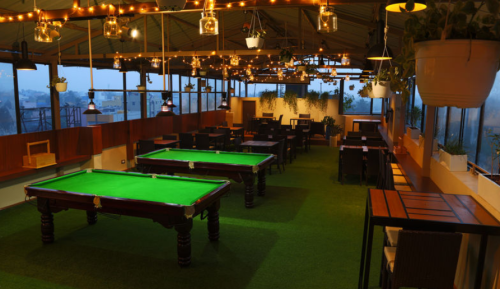 The Chef's Story, Purasavakkam
Fun, colourful and quirky café-style establishments have been carving a space for themselves in Chennai and The Chef's Story is one such place. The white exposed brick wall highlights the larger than life caricature of a chef which gives the cafe a fun and casual vibe. They have a happy hours (food) menu from Monday to Thursday which means, you can eat to your fill even when you're on a tight budget. You'll get sandwiches, burgers, pizza and coffees here.
Deck 4, Sholinganallur
Alright, night crawlers. This one's for you. Want to shoot some pool and knock back a couple of beers after work? Deck 4 has opened its doors. Its al fresco setting helps it feel spacious even when it's full. They have a few good cocktails if you're up for it. Besides that, enjoy some unlimited barbecue dishes and a buffet spread at ₹799. It's ideal for groups.
Asian Station, Anna Nagar
A good Asian meal is like a drizzle on a hot day. Satisfying. Get yourself a bowl of tom kha, some chicken basil dim sums, triple fusion noodles and if you have any space left in your stomach, orange basil honey noodles with ice cream. If you have a bigger appetite then try their lunch buffet ranging (₹499-599, daily).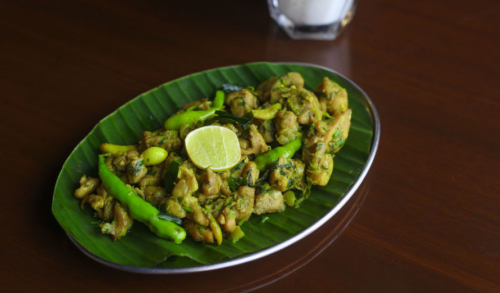 The Lal Street Bar Exchange, Gachibowli
The Lal Street. Now say it fast. Get it? Bar exchange-style places have been picking up and now the trend's in Hyderabad. It's simple. The higher the demand of the drink, the higher its price goes. It's a fun concept! They also have games and a good menu.
Zero40 Brewing, Jubilee Hills
Jubilee Hills has the coolest places in town. And there's another one now. Zero40 Brewing has in-house brews, pizza and good music. Best when you're in the mood to lounge with your friends. The brewery is spread across three floors and has minimalistic decor. Their food includes fusion dishes such as tandoori cheese broccoli, Filipino-style cheese-stuffed chillies, karampodi tempura, kheema empanada and more.
Simply South, Hitech City
For those of you who enjoy the thoroughly spicy fare that Andhra and Telangana cuisine generously offer, there's Simply South. With dishes like Telangana kodi roast, tala gosht, palakura pappu and chapa pulusu, they have the two states covered. Their menu also has a variety of dishes from the neighbouring states of Tamil Nadu, Karnataka and Kerala as well.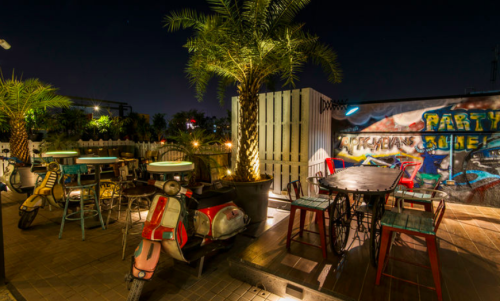 The Big Chill Bar, Baner
The cool new bar in town is The Big Chill Bar in Baner. They have a fun menu with interesting twists in flavours like tipsy fish, makke di cigars, wedge me and Bob Marley drums. Besides these they also have thin crust pizzas, burgers and some great cocktails. It's not too hard on the wallet either, so get together with some friends and give it a try. Who doesn't like a fun new bar with lots of good food and frozen margaritas?
Apache, Viman Nagar
Let's turn the funk on, shall we? Apache in Viman Nagar is hip with its vintage scooters and bar stool seating. Rustic and grunge seem to be the theme here. Their menu has all the fixings of good pub grub—tuck into tandoori chicken chaat, chilli-spiked mushroom aglio olio, sour lime veggies, garlic prawns and more. Their bar menu has a range of beer-based cocktails and some unconventional concoctions (with names like "skull banger").
Malabar Xpress, Vihar Road
Fan of appams, stews, puttu, kadala curry and seafood? Malabar Xpress welcomes you with its open doors and bags of flavours. You can find all kinds of Kerala specialties, including crab roast, avial, Malabar fish curry and more. During weekends they also have sadhya which is a spread of their delicious vegetarian dishes.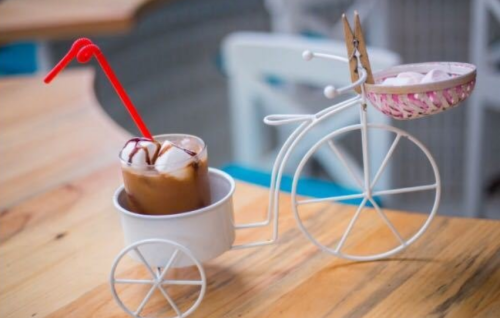 Route 17-The Steakhouse, Southern Avenue
This place is a delight for carnivores, serving hearty pork chops, tenderloin steak, braised pork with pineapple and roast chicken among many others. They serve a range of Italian dishes too. This restaurant makes for a great place to take your family to dinner or even for a date.
Nawwarah, Ballygunge
For a vibrant and colourful setting, head to Nawwarah in Ballygunge. From the seating to the ceiling, it's all bursting with rich and beautiful colours. Lounge with your friends over some delicious mocktails (safe sex on the beach anyone?) and gorge on some tunde kebabs and tandoori dim sum. All vegetarian, this restaurant is packed with entertainment too. Board games, live music, the works!
Hoppipolla, Kankurgachi
For the not-quite-into-vegetarian-food folks who love to party, Hoppipolla awaits you and your gang of friends. There are books, board games, music and so much food and fun to be had here. It's a perfect place for a birthday party or a weekend bash. Get yourself a pitcher of sangria or a really tall Long Island iced tea. You could also try something new like their edible shots, which include the "Oreoello"—dark rum, Oreos and condensed milk.