Zeeshan Khan
At the break of dawn, a usually quiet corner of the Lutyens' zone comes alive with the sound of cloth slapping on stone, vigorous scrubbing and gushing water. A narrow alley branching out of Hailey Lane, amidst towering buildings, leads to one of the few dhobi ghats remaining in the national capital.
Devi Prasad Sadanand Dhobi Ghat is a workplace of 64 dhobis. Two dogs, a Chihuahua and a Boxer, stand guarding the entrance of a shed where washed clothes are ironed. Stuffed with hundreds of cloth bundles containing ironed clothes, the shed opens up into a courtyard. An idol of Nagarsen Baba Ghatwale, the kuldevtaof washermen/women and the God of ghats rests in a small temple under a tree.
Despite the fact that it's called a dhobi "ghat", this place is situated a few kilometres away from the Yamuna River. As a result, the dhobi ghat relies on borewell water, chilamchis (cement tubs), hauds (tanks), naandis (pools) and hydras, electric machines that soak out water.
Each dhobi operates independently and follows a series of steps as he goes about his business. First, the clothes are treated with detergent in the chilamchi. Next, they are washed in the haud where the dhobi stands knee-deep in water. This is where the signature "cloth beating" takes place. Once washed, the clothes are left standing in water for half an hour in naandis. Concluding their journey, clothes are taken to the hydras or the spin tubs. Then, finally, they end up on the cloth-line.
Hotels and hospitals are a major source of dirty laundry for the ghat. The majority of dhobis believe that washing machines have disrupted their occupation to some extent, but there are many families who continue to use their services. Dhobis themselves use electronic dryers and other equipment, thus reducing physical labour.
SIGN UP FOR THE DAILY BRIEF FROM HUFFPOST INDIA
Get our top news delivered to your inbox every morning, Monday to Friday. Newsletters may offer personalized content or advertisements. Learn more
The dhobis of Hailey Lane are originally from eastern Uttar Pradesh. It's their second generation in the business but the youngsters are keen on studying and taking up other jobs. Yet they spend their weekends helping their parents. For them, though, it is too little money for too much labour.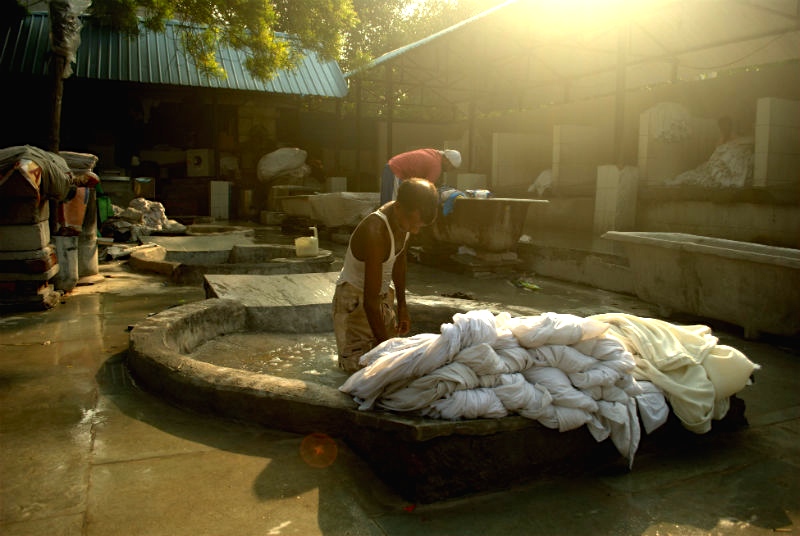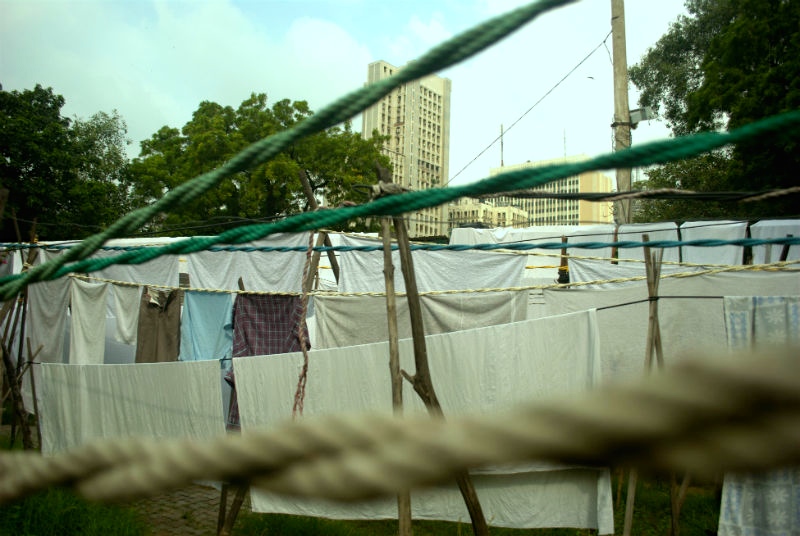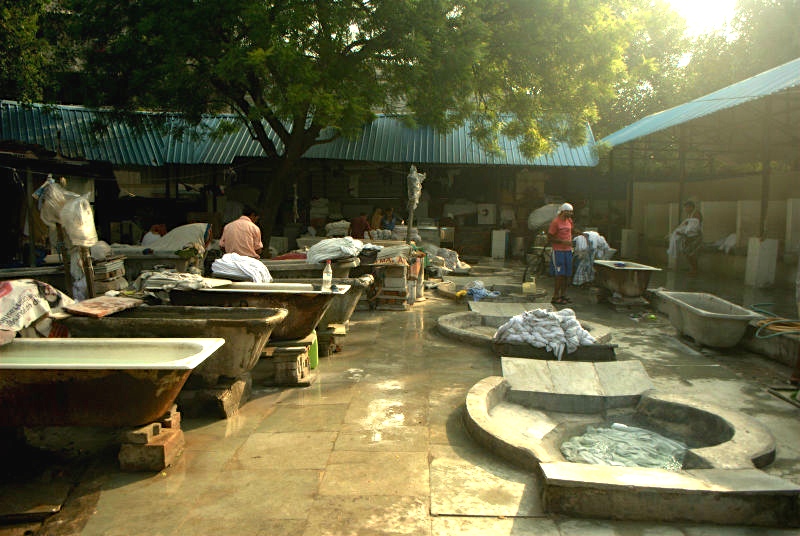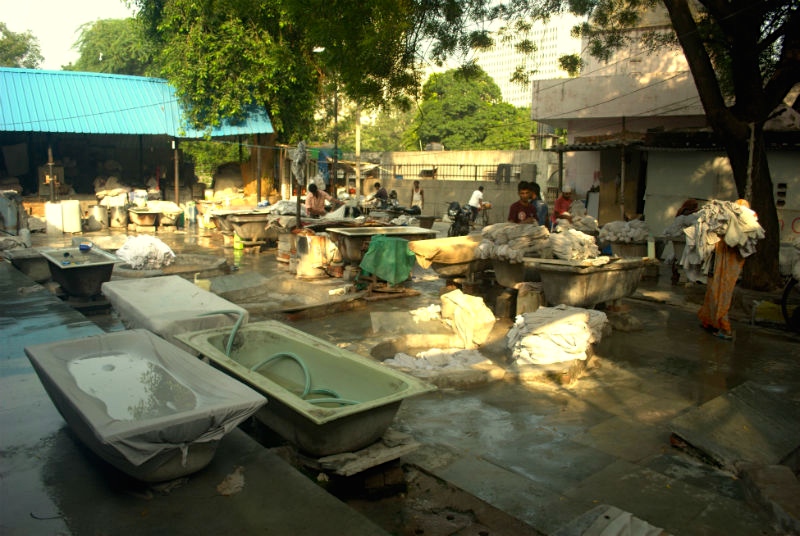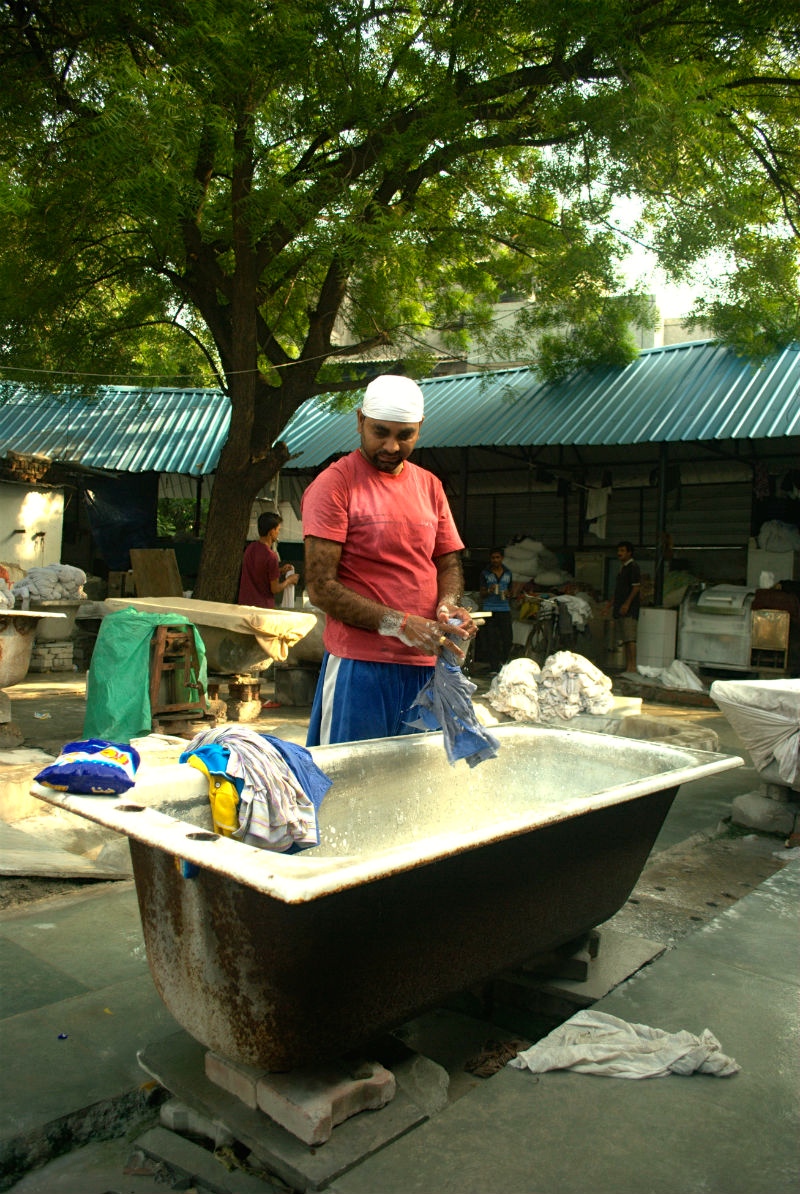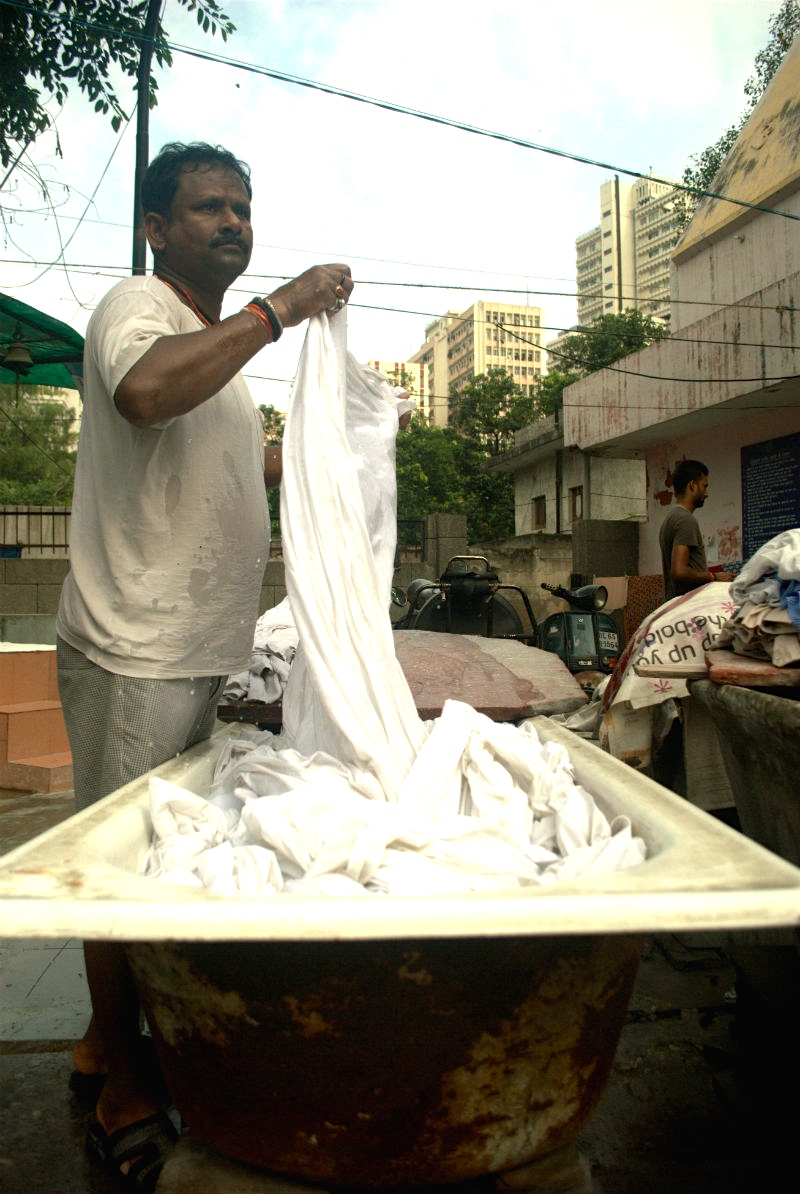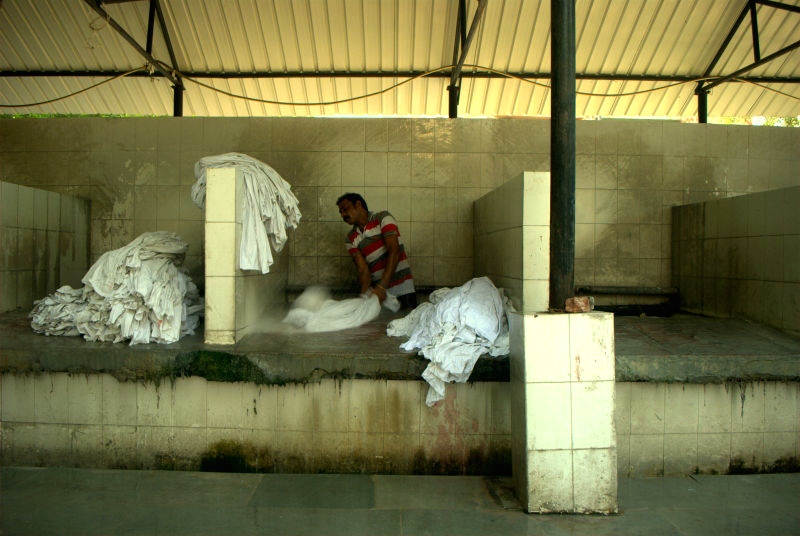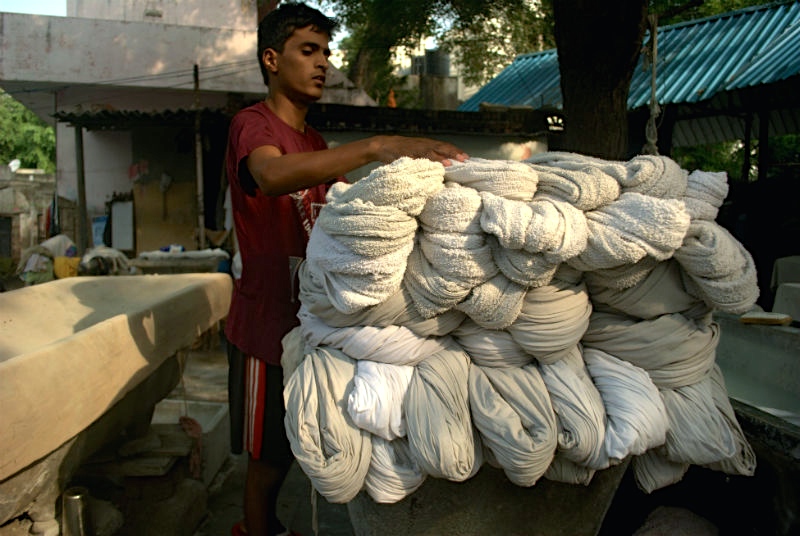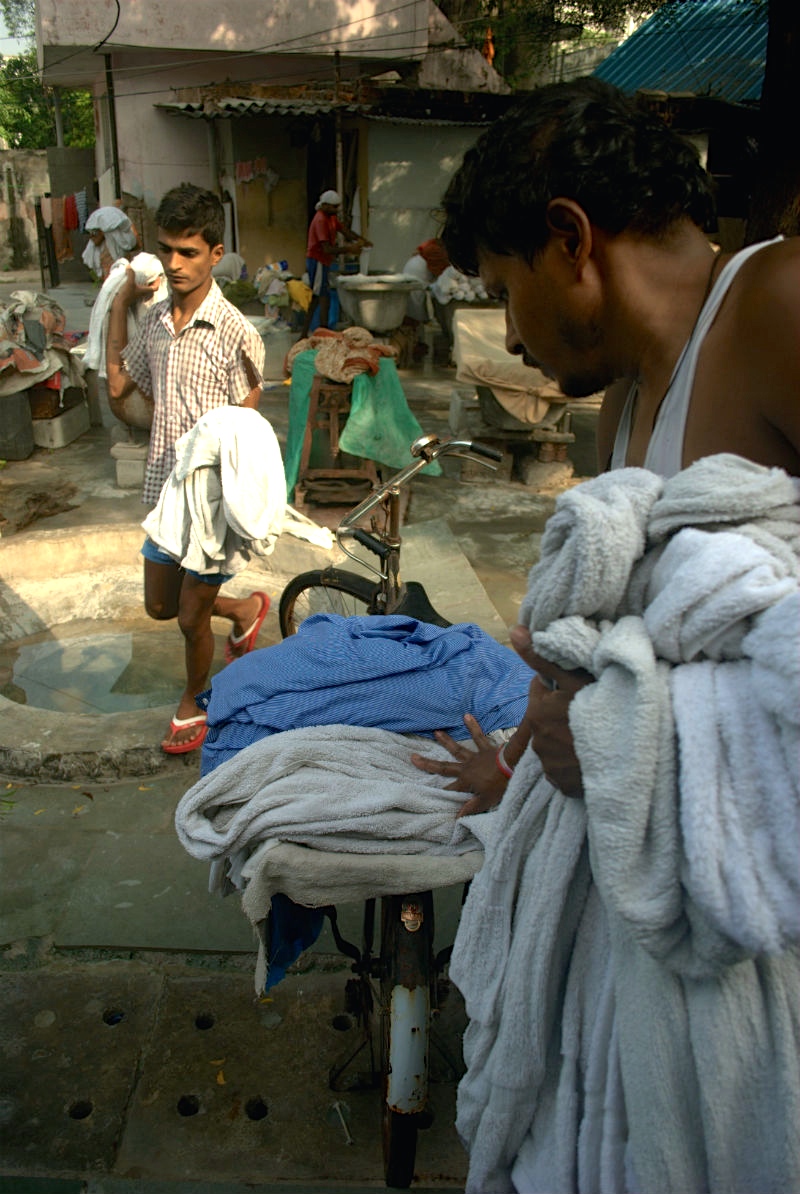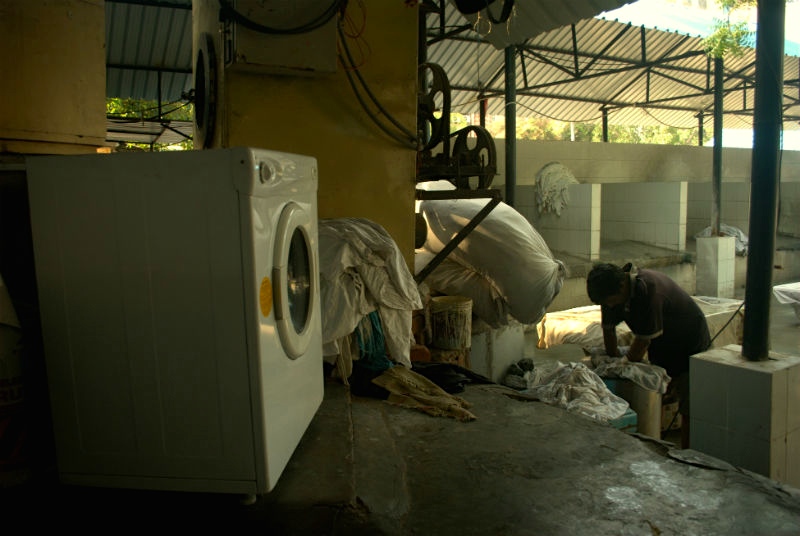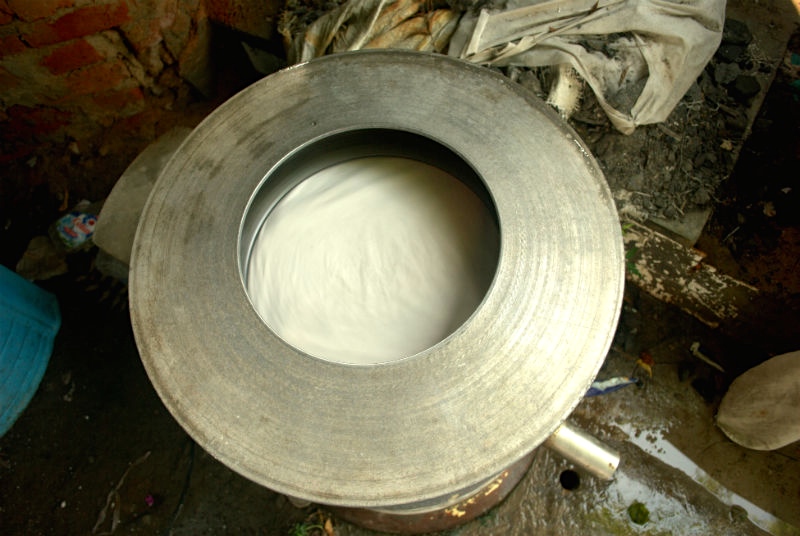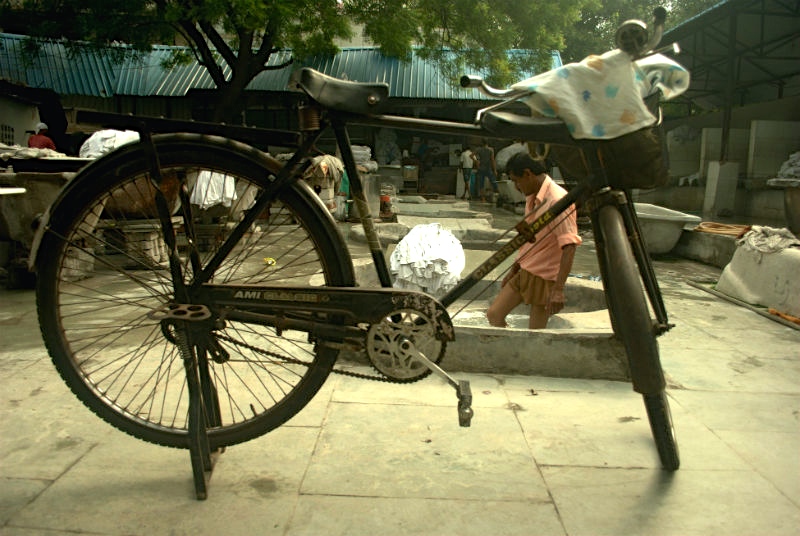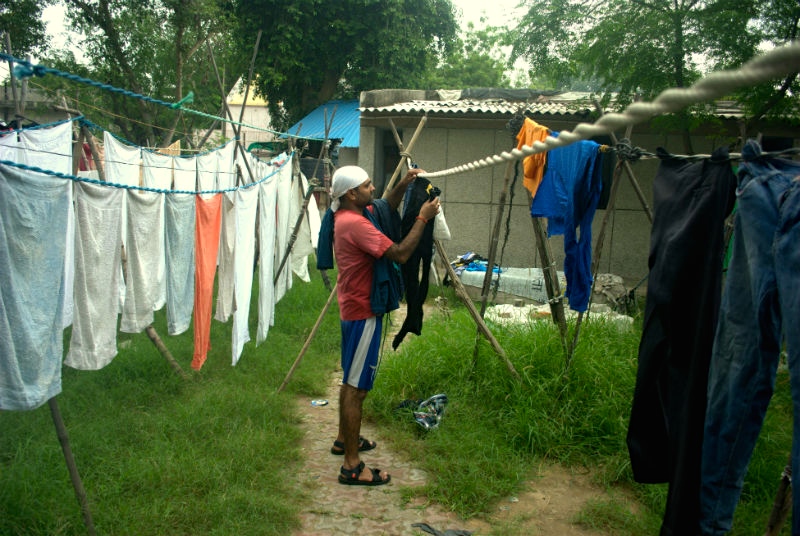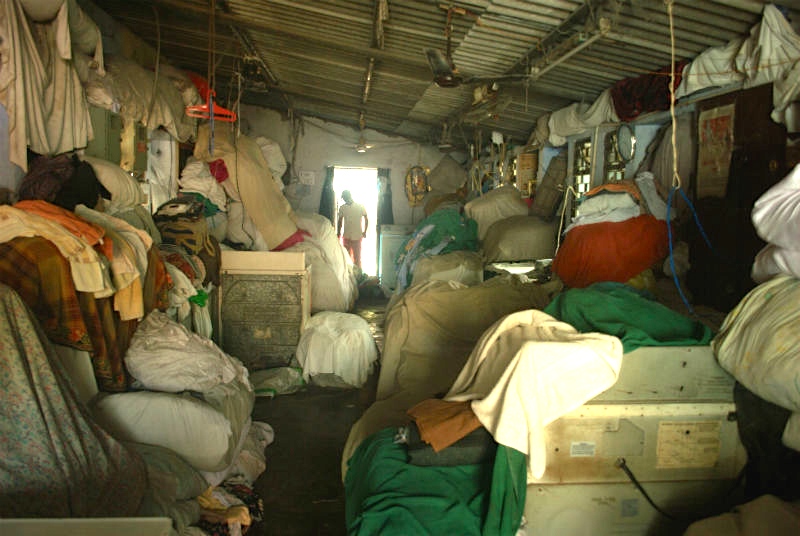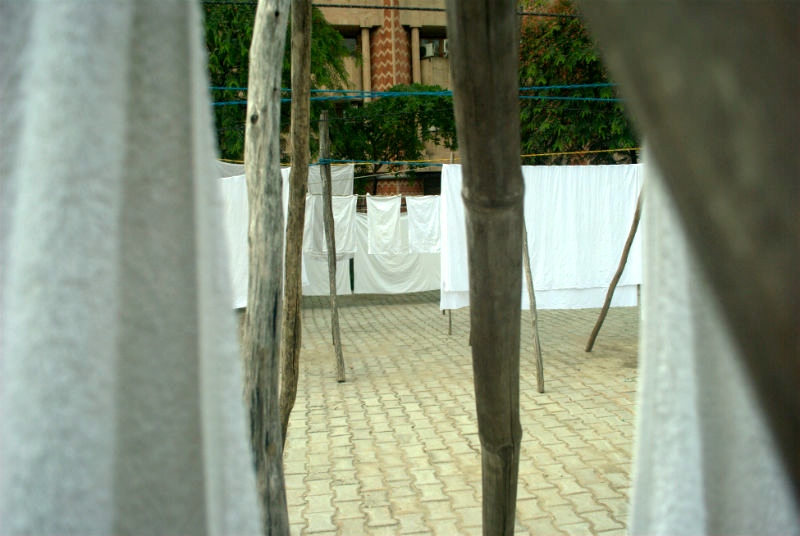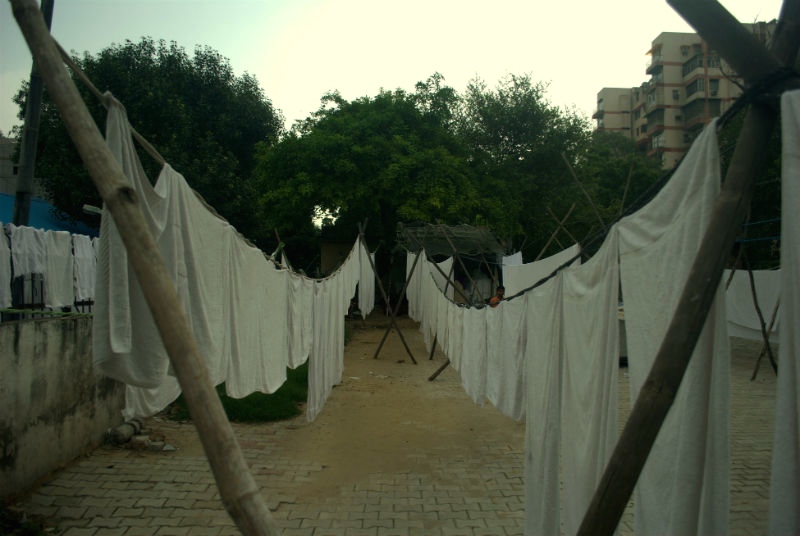 Like Us On Facebook |

Follow Us On Twitter |

Contact HuffPost India