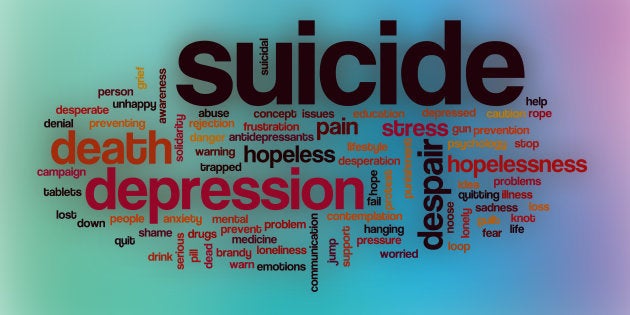 A recent study claimed that for the first time that suicide was the leading cause of death among young Indian women (ages 15-49), overtaking deaths during childbirth. What's important to realize here is that those who attempt suicide are not being "selfish" or "taking the easy way out". They are mentally ill, and they do it to end their plight. They are going through a difficult time in their life and we need to understand this. A person who went through a similar phase shared her story with us.
"I have had the perfect love story. We were friends in school. We were in 9th standard when he proposed and I accepted. We studied together until we got our Master's. When we felt it was time to get married our parents readily agreed. I never once thought this wasn't real. We were so sure about us."
He secretly had an affair with a colleague at his office. This started even before their engagement. His friends tried to explain that he could let her know and end this relationship. It would hurt her but she would understand. He refused to listen to anybody.
He told me he would never leave her and he left me alone in the house. I could not take it anymore. The first thing I saw was a knife. I cut my wrist."
"A year after the wedding we were finally going for our honeymoon. He kept postponing because of the work-load at his office. I was really excited. A day before leaving a friend called me up late at night. We planned to meet at my husband's office to surprise him."
Her friends had called her to show that he was cheating on her. She was shocked yet calm when she found out about the other girl. She was in love with him and she was ready to accept him even after this. But she says he was interested in nothing but the other woman, saying, "Let's not go for our honeymoon, I'll miss her."
Nonetheless, she stayed with him and things started looking up after she spoke to his parents. While they did not support her or understand her agony, her husband did promise to give their marriage another chance and to discontinue his relationship with his colleague.
"I told him I was pregnant... I was so excited. He wasn't impressed. He asked me to abort the baby. I just wanted him to be with me so I did as he asked me to do."
She fell ill and soon lost her job. She'd spend most days alone while he worked late at the office. She was happy to see him work so hard but missed him immensely. Loneliness consumed her and soon she discovered that he was still in a relationship with the girl. She felt hopeless and decided to end her life.
"I was alone in the house. He told me he would never leave her and he left me alone in the house. I could not take it anymore. The first thing I saw was a knife. I cut my wrist."
Fortunately, some friends discovered her and took her to the hospital and her life was saved. Her parents, who were unaware of the situation until this point, immediately travelled to Bangalore from their home in Lucknow.
I have experienced hell, now there is nothing to lose but everything to gain.
"My parents found out everything. My father was himself bedridden and helpless. But my mother stood by my side. She helped me understand that nobody is worth more than one's life. She gave me hope for living even after I'd been through hell. She took me home."
Two months later, her mother passed away. She was in too much stress. Her body couldn't handle the high blood pressure.
"My only support, my friend, my family, my mother, at this difficult time had left me alone. My father himself needed support so how could he support me? I couldn't handle so much sadness. I had done it once, it was easier this time. I drank phenol. I felt choked.
My neighbours rescued me. They took me to the hospital. I was immediately aided and I survived."
She is now living with her father and relatives in Lucknow. She has started looking at life in a different way. Here is her message to those who have attempted suicide or have had suicidal thoughts: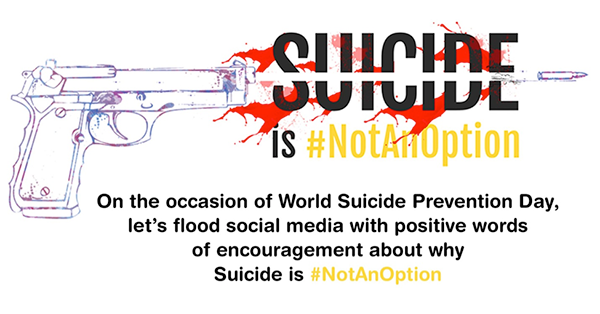 "I thought I was alone. But, my friends and relatives have been there for me. I have experienced hell, now there is nothing to lose but everything to gain. I was sad and depressed. I didn't find a confidant to speak out my mind. I tried to go closer to death but I am happy I survived. I survived only to live again. I am still taking help but I know it's not easy to die."
If you know someone who is feeling suicidal, comfort them first. Try and talk to them, giving assurance that you will be by their side. The most important thing is to make them believe that however difficult the case may be, Suicide is #NotAnOption. This real story is a part of the campaign YourDOST is running for World Suicide Prevention Day. Support the campaign by spreading awareness at yourdost.com/SuicidePrevention.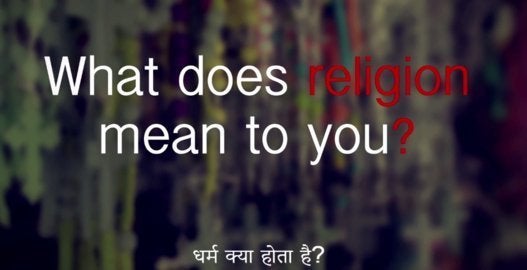 Kids Are Asked What They Know About Religion, Their Answers Are A Lesson For Every Indian