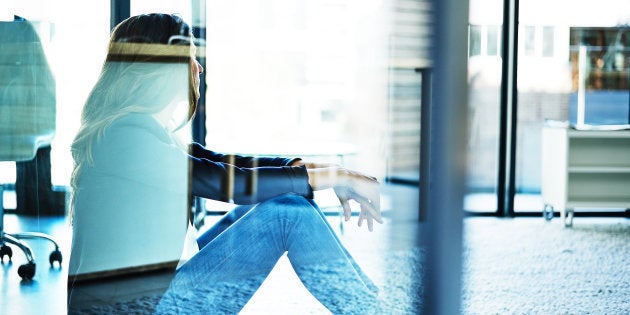 "It has been close to a month since I was laid off from my previous company. I have filled close to 50 applications till now and attended 12 interviews. After all this I still find myself sitting in a waiting room to attend yet another interview. I do not understand where I am going wrong. I feel that I may remain unemployed forever. I don't know what to do." – Aarti (a recently laid-off employee)
Aarti is one among thousands who suffer from the stigma of being laid off. Even though she worked in her previous company for six years and has 10 years of experience in her field, she is unable to secure a suitable job. Landing a job in an uncertain job climate is quite difficult and if you are unemployed, then it is even harder. Once you get labelled as unemployed, it is hard to be accepted for a new job.
When you approach a company for a job, be ready with an explanation for your unemployment. Be prepared to defend yourself when the situation calls for it.
There are plenty of reasons why companies step back when it comes to hiring professionals who have been laid off. Companies—often unfairly—think of them as either poor performers or as fickle workers. When a person has been unemployed for more than three to four months, their job skills come under question as they haven't been using them for some time. Though some recruiters are open to considering unemployed professionals, there are quite a lot of companies who avoid hiring them.
So how do job-hunting professionals circumvent such biases? Here are five things to consider.
1. Be ready to counter misunderstandings
When you approach a company for a job, be ready with an explanation for your unemployment. Be prepared to defend yourself when the situation calls for it. It is very important to prove yourself at this stage. When you are not confident about yourself, they might read too much into it and find a reason to reject you.
2. Talk about your achievements
It may seem like you're praising yourself, but it is important to give them a clear picture of how you would be an asset to them rather than a liability.
3. Have a reference in hand
If you are laid off from a company, don't walk away without a reference that makes it clear that your performance was not the reason you were let go of. Providing evidence of your prior work will reassure recruiters about your skills and give them a more accurate picture of the reasons for your unemployment.
4. Don't waste time
Make a plan for job hunt right from the day you become aware that you will be leaving the company. The earlier you start searching, the sooner you are likely to land a job. The longer you stay unemployed, the harder it will be to find good job opportunities.
5. Don't mope
Last but not the least, don't get a layoff make you question your self-worth or send you into a depressive spiral. Take the experience as a learning opportunity and move on.
Manasa Raman a postgraduate in psychology from Christ University and worked in an EAP for close to a year. She is solution oriented and deals mainly in Cognitive Behavioral Therapy (CBT). She is very keen on working with clients having issues in career, academics, relationship and self-development.