hadynyah via Getty Images
If faith can move mountains, hopes of a billion people can make or break political fortunes of leaders. According to Worldwide Independent Network Gallup International/Cvoter survey calculations of Hope Index for 73 major countries in the world, India is placed among top 10 "Most Optimistic Countries" with a net hope score of 47% regarding optimism amongst it's citizens.
The question that was asked in the Global poll was "As far as you are concerned, do you think that 2016 will be better, worse or the same than 2015?". Globally speaking a majority of 54% of the world were "Optimists" while 16% were "Pessimists". Remaining 24% were "Neutrals".
Compare this with the perception of Indians; where 60% of the people came out as "Optimists" while only 13% were "Pessimists". Remaining 17% were "Neutrals". This certainly is continuation of "Optimism Rally" for the last 3 years in a row; almost on the similar line when between the duration of 2002-2005 when India witnessed a very high Index of Hope touching almost 60%. The early 1990s years of opening up of the economy also witnessed a similar cycle; though on a much cautious sentiment in the range of 30% optimism.
The WIN/Gallup/CVoter International survey is an annual tradition initiated by and designed under the chairmanship of Dr. George Gallup in 1977. It has been conducted every year since then. This year it was carried out by the International Association in 68 countries around the world. A total of 66,040 persons were interviewed globally. In each country, a representative sample was interviewed either face to face (30 countries; n=32172), via telephone (15 countries; n=11800) or online (23 countries; n=22068). The field work was conducted during September 2015 - December 2015. The margin of error for the survey is between +/-3-5% at 95% confidence level.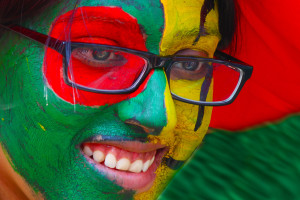 As per the survey, Bangladesh was the most hopeful country in the world with a net hope score of 74% and China came a close second with 70% net hope score. Altogether a total of 15 countries have scored above the global average score of 38% net hope, including Nigeria, Morocco, Vietnam, Argentina, Pakistan and Denmark. The eclectic mix of countries that are reporting high index of hope are dictated by their specific circumstances; ranging from extreme tranquillity to extreme disasters; both manmade or natural. As such there is little to gauge from individual net hope score of a country, however if one were to shift the focus of analysis to the regional or economic groupings, some deducible trends become apparent.
Classically speaking while in rest of the world the "Hope Index" is largely fluctuating with either "State of Economy" or "State of Conflict". But in India, this seems to have blended not just with economic perspective; but also with a much deeper sentiment of Civil Society engagement and Democratic values. Very often the chaotic "Unstable" Governments have induced Pessimistic perception in Indian public, but at the same time, Civil Society restlessness to bring a "Change" has yielded to a euphoric Optimism.
As per the survey, Bangladesh was the most hopeful country in the world with a net hope score of 74% and China came a close second with 70% net hope score.
And before you could consider this Optimism or Pessimism with any particular Political line or ideology; let us put the empirical numbers to prove that if JP movement brought a net positive Hope Index in late 70s; then Optimism also shot high when India elected Rajiv Gandhi. If Anna Andolan repeated the Euphoria of JP positivity followed by Modi Wave; then the sweeping verdict of Delhi and Bihar this year added to that Democratic Optimism that People's Mandate is beyond any singular prophecy. Yes; we know that someone somewhere is going to scream "It's the economy Stupid"; but we also know that somewhere between Economic and Political euphoria across the spectrum; there is a vibrant Civil Society sentiment in India which intervenes at every critical moment.
Amongst the most industrialized nations of the world, ie G-7, Italy is the most pessimistic nation with a net hope score of -37%
Global Snapshot
The net hope score is fundamentally a study in dominance of either optimists or pessimists amidst citizenry of a country. Therefore countries who are regionally integrated or economically interdependent tend to have similar ratios of optimists to pessimists than unrelated countries. For example the refugee crisis, Ukraine confrontation and war in Syria have adversely affected the European Union where the net score was -1%. Buoyed by favourable commodity prices internationally and competitive factors of production, East and South Asia registered strong economic growth to record high net hope scores of 54% and 48% respectively. Eastern Europe did better than EU to score a net hope index of 25% despite Ukraine confrontation happening in the neighbourhood. North America was hopeful in a measured manner with a net hope score of 16% while MENA (Middle East and North Africa) came close at the heels with a net hope score of 15%.
Amongst the most industrialized nations of the world, ie G-7, Italy is the most pessimistic nation with a net hope score of -37%, France is second most pessimistic industrialized nation albeit in a distant manner with a net hope score of -3%. Canada is the most optimistic industrialized nation with a net hope score of 24%, USA is second most optimistic with a net hope score of 15%. Japan 12%, Germany 2% and United Kingdom 1% are situated in the middle in that order respectively.
The other major grouping is that of BRIC nations or Brazil Russia India China. China is globally placed second and enjoys a very high net hope score of 70%, thus it is the most optimistic large economy on Earth. India comes up a competitive second within the BRIC grouping with a net hope score of 47%. Russia also enjoys significantly high optimism notwithstanding it's engagement in Ukraine and Syria. If anything this indicates a significant reservoir of support for Putin's geopolitical policies in face of sanctions and punitive measures by West. Brazil that is undergoing economic and political turmoils is the least optimistic BRIC nation with a net hope score of 18% only.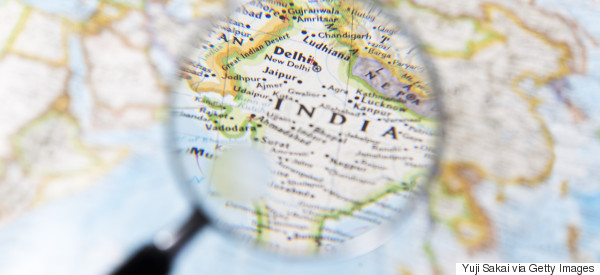 India: Hope Index Through Years
Leafing through the timeline of Hope Index through the years for India is an exercise in political economy of the nation. In the data available from 1977 onwards one can sense the 'zeitgeist' of India for those times. The 1977 and 1978 were marked by post-emergency euphoria whereby a nation was finding its feet by moving away from the party of national movement ie Indian National Congress, the net hope scores recorded were 9% and 4% respectively. The Janata Party government's ascension to power marked a resurgence of hope amongst Indians. However the Janata Party government became a case of hopes belied and this experiment in non-Congress government turned sour. A dejected nation turned pessimistic through 1979-1981. Consecutivenet hope scores of -43%, -38% and -40% painted a stark contrast between hopeful 1977-78 and the dejected 1979-81!
Re-election of Indira Gandhi as PM of India and the subsequent political stability brought some solace to the nation and thus by 1982 green shoots of optimism were all too apparent, reflected in a net hope score of 17%. However by 1983 Punjab crisis had hit home hard and India was in throes of violent social turmoil that ended up taking the life of Mrs. Gandhi, the net hope index turned marginal at 2%. The setback and mayhem of 1984 led to a historic sympathy mandate for the young Rajeev Gandhi in 1985, he became the big hope for India's future. His ideas about usage of technology and modernization of India made him a darling of masses and classes alike. The nation was in thrall of Rajeev Euphoria and net hope index for India soared from 2% in in 1983 to 24% in 1985.
Alas, his credibility crashed and burned at the altar of Bofors scandal that led to a loss of election and political instability in the nation. 1987 to 1991 were marked by a tanking economy, loss of Soviet Union's influence, turmoil in Punjab and J&K and political instability at center. Almost like a classical tragedy India's hopes once again stood belied, the euphoric hope index turned southwards and registered at -5%, -5% and -6% for 1987, 1990 and 1991 respectively.
The advent of free market economy and reforms led to all-time high net hope index scores of 28%, 29% for 1994 and 1995 respectively.
This trend got reversed in 1992 with the advent of Narasimha Rao as the PM of India and his political support for opening up of Indian economy. Liberalization and privatization infused new vigor in a moribund Indian economy thus breathing life into aspirations and hopes of tens of millions. For the first time in independent India a quota and license free production and consumption regime was coming into force. No longer did consumers have to depend upon dodgy black market imports for latest gadgets and producers did not have to take permission from the state for producing even a needle. India was soaring and so did the hopes of Indians. The optimism of Indians did not flag even after the electoral loss of Narasimha Rao and the subsequent swearing in of 13-day government of Atal Bihari Vajpayee. The advent of free market economy and reforms led to all-time high net hope index scores of 28%, 29% for 1994 and 1995 respectively.
What queered the pitch was the advent of United Front governments, first under HD Deve Gowda and then IK Gujral, under their premiership political instability and economic paralysis hit home loud and clear. Coupled with the 1997-98 East Asian Currency crisis created a gloomy economic climate for a newly liberalized economy. For a while it seemed that oasis of Indian hopes in 1990s would meet the fate of a mirage! A strongly negative net hope index of -17% bore testimony to the reversal of fortunes.
After registering a negative score of net hope in 1998, India saw a turnaround in 1999 with the advent of ABV's NDA-II. Sound governance, good macro-economic policies and ambitious policies pushed India to a higher trajectory. Also, the impacts of sanctions imposed post Pokhran tests were also beginning to wear off now. The economy went into a boom cycle and the talk of a 8% plus growth figure sounded no longer an audacious belief! Indeed the prominence of feel good factor made the government over confident about its political prospects and thus tricked it into forwarding the election dates from their usual schedule. In 2003 net hope index in India touched an all time high of 55%, a score that could not be bested for another 9 years. If mid 90s were all about of India rising, early 2000s were all about India having arrived.
A shock defeat for Atal Bihari Vajpayee did not shake the confidence of the people, for it was about India and not the fortunes of a political leader or party. From 2005 to 2010 political stability and apparent economic strength gave Indians a lot of hope and this was reflected in the high hope index scores. The net hope index remained in firmly in the positive range, hovering in 30s and 20s. However in 2011 the UPA's sheen started to wear off owing to corruption scandals coming to light, global economic downturn and disaffection amongst civil society. The low point of hope index in new millennium was touched in 2011, the score dipped to 7% only. The year 2012 became the watershed year in India's modern history whereby Anna Andolan and other civil society leaders changed the syntax of citizen state relations. In other words the social contract between India and its citizens got rewritten! This boosted the confidence of people of India, for the first time common apolitical citizens were able to find a voice and say in the affairs of the state. If 2003 marked arrival of India as a nation, 2012 was all about Indians as a people and this year got etched as the most optmistic year ever with a net hope index score of 60%.
India's self-confidence and hopes soared, it also got reflected in all time high score of hope index ie 60%. The hope index did come down a notch or two by 2014 to 40% but by then people of India had already handed over a historic mandate to Prime Minister Narendra Modi. Staying true to the script of fierce independence and diversity of leadership, people of India once again opted for change by delivering Delhi and Bihar to competitive opposition leaders. Politically speaking; if 2014 was and agent of change as far as victory of NDA was concerned; the 2015 narrative was also an agent of change as far as rout of NDA is concerned. We believe it's the basic values of Democratic set up that the index of hope of score registered in 2015 at 47% is significantly higher than the one in 2014 survey. Now you may add the economic perspective; only if you wish to. We believe this empirical data confirms that Indians think their country was a good place in 2015 and will become even better in 2016 positively. On that hopeful note let us ring in the New Year for a new India!
Like Us On Facebook |

Follow Us On Twitter |

Contact HuffPost India

Also on HuffPost: