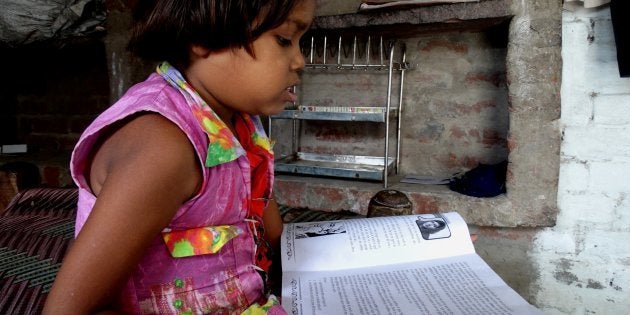 By Mridula Narayan, Communications Associate, World Vision India
Knowledge is powerful. So it follows that having access to knowledge is empowering for many. Naresh from Agra is a living example of that. Through one of the trainings on Citizen Voice and Action (CVA) he attended, Naresh learned about the Right to Information (RTI) and how it can be used to gather important information. Soon he filed an RTI to find out about free education available to children from poor families, and where can they apply for it.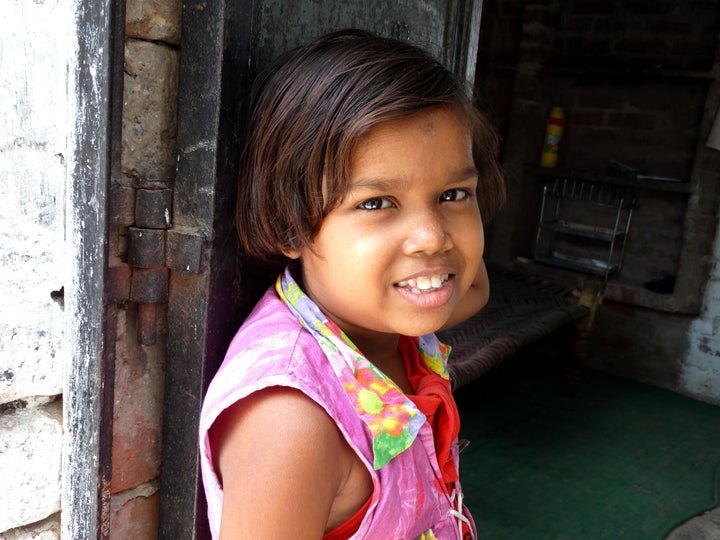 Today, six-year-old Saloni is enrolled in a private school which is a short distance from her home. The tuition fees, the books and all facilities will be free of cost till she completes her 8th grade. She is one of the many children who have benefitted from Naresh's determination and hard work to get free education for poor children.
Little Saloni was left without her parents when she was six months old. Her father, bound in the vicious circle of alcoholism, walked out of the house when she was still in her mother's womb. A few months after she was born, her mother ended her life, leaving Saloni and her brothers without a parent to take care of them. Ninnva Ram (fondly known as "Tau") then began to look after Saloni and her three elder brothers.
World Vision India is working to empower and enable community members to access the rights and provisions earmarked for them by the government.
Saloni's access to quality and free education is a huge relief for Ninnva Ram, who has struggled to earn bread for the children and himself. As for the little girl—she couldn't be happier. Studying has not only been her aspiration, it has been her favourite hobby. She was just five years old when she voluntarily went to the remedial education centre run by World Vision India and learnt the English alphabet, numbers, a few stories and poems.
But the road to her education was not without its bumps. She didn't have a birth certificate or a caste certificate, both being crucial to access this facility. Naresh, then, took it upon himself to apply for her birth certificate and help her get this seat in a private school. He filed an affidavit for Saloni and paid for it knowing that her uncle would not be able to afford it.
After months of waiting, Saloni's name finally appeared in the list of children enrolled in private schools. Today, Saloni sees a bright future for herself and dreams of becoming a police officer. When asked why, she says, "I watched a video about a police officer in the education centre and ever since then I wanted to become one!"
A Citizen Voice and Action (CVA) group is formed after conducting training in each community where World Vision India is working to empower and enable community members to access the rights and provisions earmarked for them by the government. Each CVA group consists of Self Help Group (SHG) members, youth and children.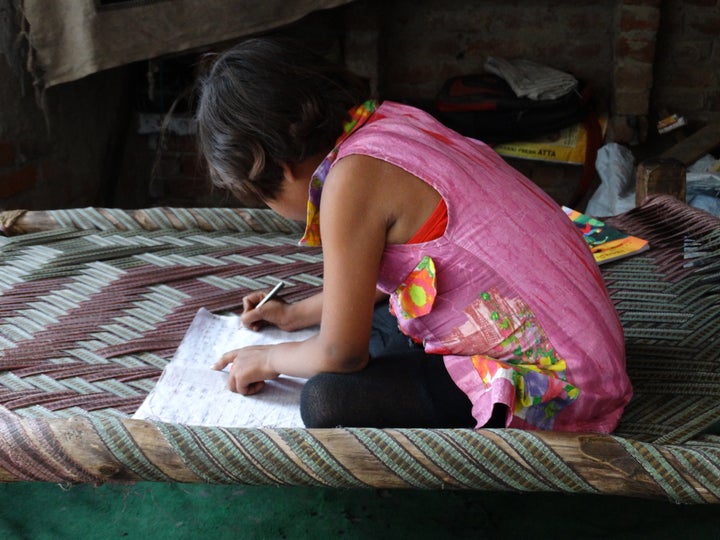 The CVA group in Agra has now helped enrol over 180 children in private schools in the past two years. They also took up civic issues like dysfunctional street lights, untimely garbage disposal, clogged drains. And through their efforts, there has been a change in the living conditions of the community members.
There are hundreds of thousands of people living in poor and vulnerable conditions. Although they have rights and facilities made available to them by the government, they are unable to access them due to lack of knowledge. Our objective is to educate this section of society and make them aware of their basic rights, to empower them and enable them to move towards sustainable livelihoods.
The opinions expressed in this post are the personal views of the author. They do not necessarily reflect the views of HuffPost India. Any omissions or errors are the author's and HuffPost India does not assume any liability or responsibility for them.