The onset of winter this year in North India has brought with it some of the worst pollution levels that India has ever seen. Contrary to the mainstream narrative, where pollution is largely looked upon as a problem limited to Delhi alone, most cities across Uttar Pradesh, Bihar, Punjab and Haryana have seen critical levels of pollution this year. The particulate matter PM2.5 averages have been peaking at more than 20 times the WHO safety limits consistently for the last few months across the region.
The Central Pollution Control Board data released in 2015 ranked Varanasi's air as the most toxic in the country.
According to the World Health Organisation's ranking, half of the 20 most polluted cities in the world are located in India, and of these three cities are located in the state of Uttar Pradesh—Allahabad, Lucknow and Kanpur. However, the Central Pollution Control Board's data had a new addition to the list—Varanasi! Yes, this holy city located on the banks of the Ganges is now all set to gain a new reputation of its own.
The Central Pollution Control Board (CPCB) data released in 2015 ranked Varanasi's air as the most toxic in the country. By far, the focus has only been on water pollution in the Ganges, caused as a result of unregulated release of sewage and effluents from the tanneries located upstream of the river. However, a journey through different localities of Varanasi has painted a rather grim and a hopeless picture of the city, with citizens literally choking and gasping for a breath of fresh air; most have covered their head and mouth to safeguard themselves from heaps of dust and smoke on the streets. Research by Banaras Hindu University on Varanasi's air quality so far has indicated that road dust, unplanned road infrastructure leading to massive traffic jams, unregulated use of diesel gen sets and rampant construction across the city are some of the main reasons for the rising pollution levels.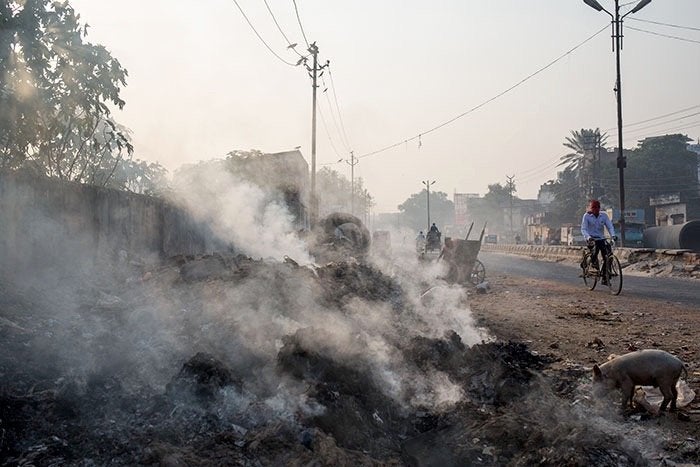 1. Burning of garbage by the Varanasi Nagar Nigam near the Varanasi City Railway Station.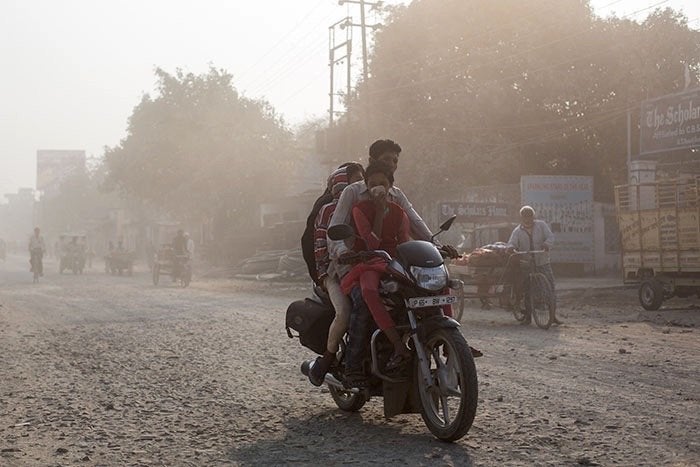 2. Dusty, unpaved roads of Kazzakpura, also used by many students on a day-to-day basis.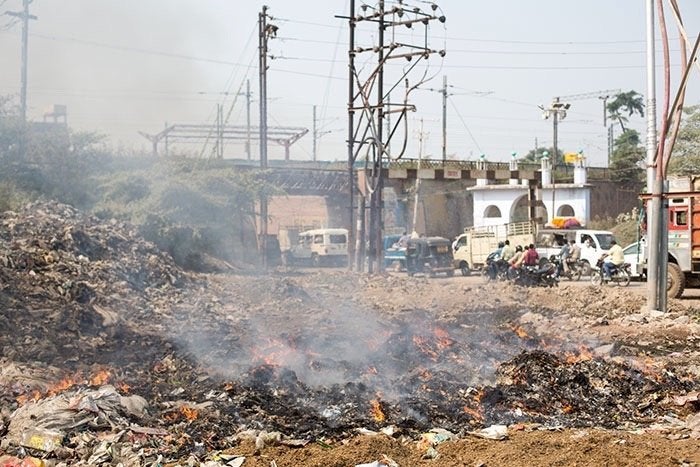 3. Garbage being burnt at the railway line near Raj Ghat.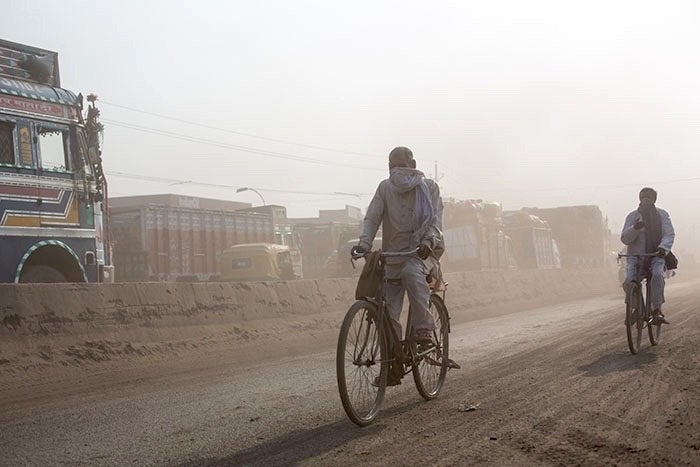 4. Heavy-duty trucks parked on the side of GT Road after making several trips down the route.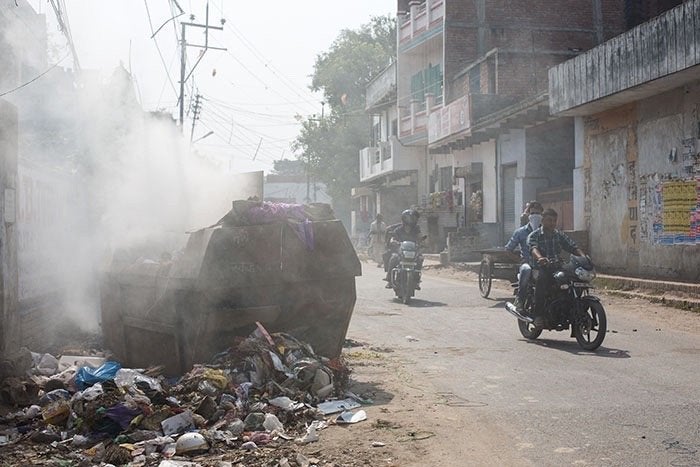 5. At Khajuri Colony even the waste bin is set on fire.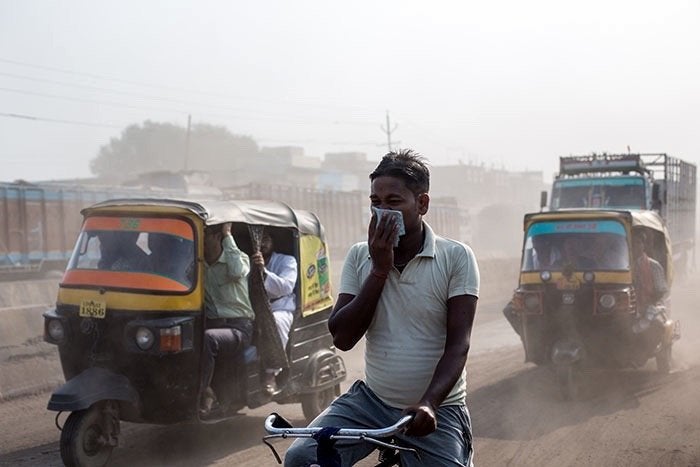 6. A man struggles to ride his bicycle as he tries to protect his lungs from heaps of dust.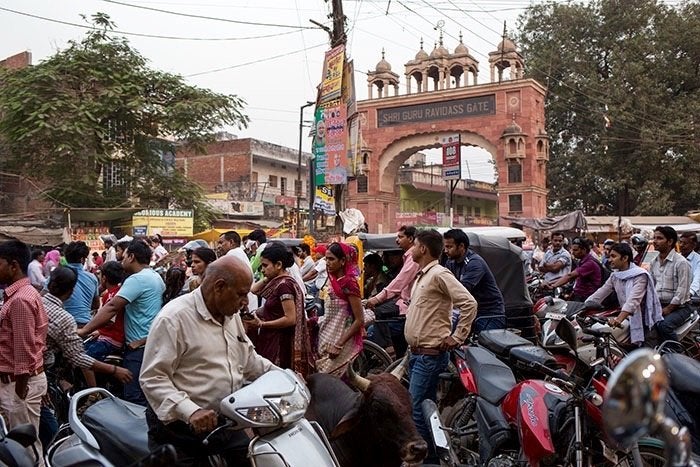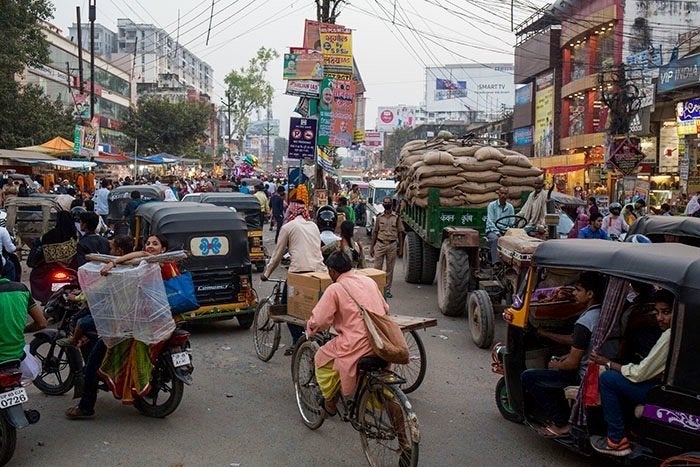 7. Traffic congestion at Ravidas Gate during the day.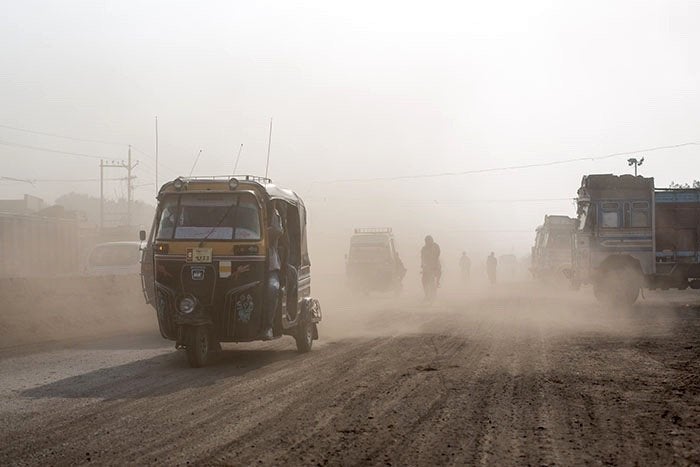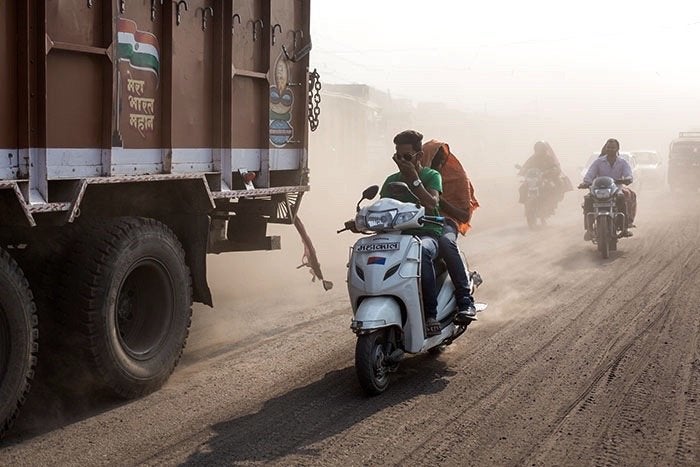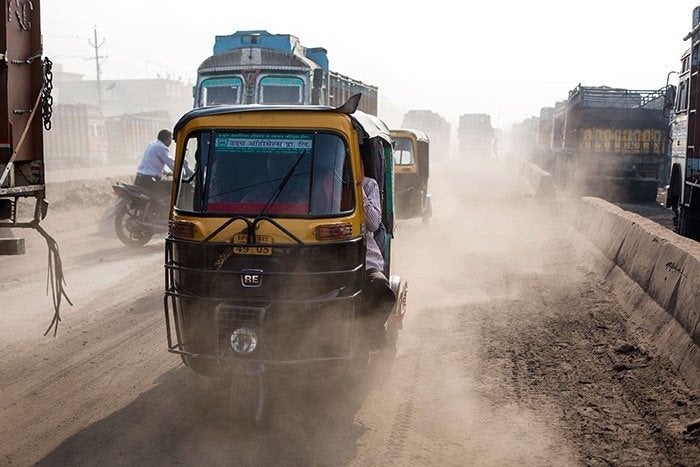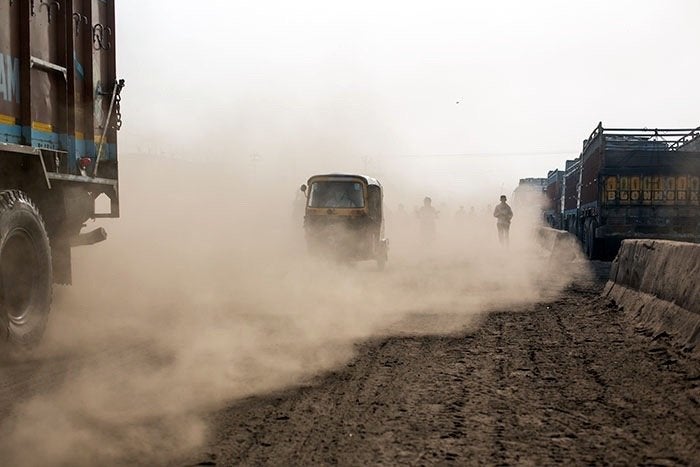 8. Left with no choice, people continue to travel on the dust-filled roads of GT Road, Parao.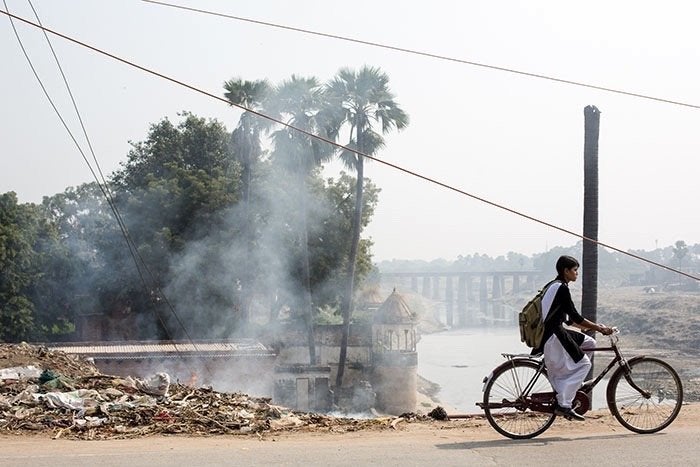 9. Garbage being burnt at Purana Pul Bridge.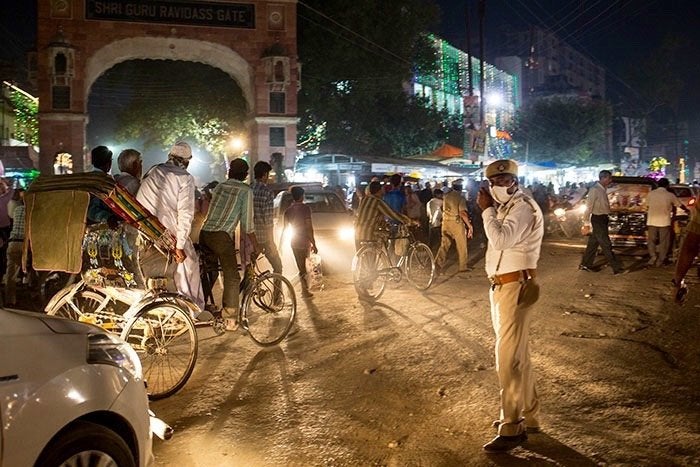 10. A policeman tries to protect himself with a mask on his late night shift.
Text by Aishwarya Madineni (Researches on air quality and health in India)
Photos by Vivek Muthuramalingam (Freelance Photographer based in Bangalore)