Rapid deforestation and soil erosion in Attappadi Forest Reserve has led to a crippling water shortage in Kerala's only tribal block and the Irula forest tribe has suffered the most.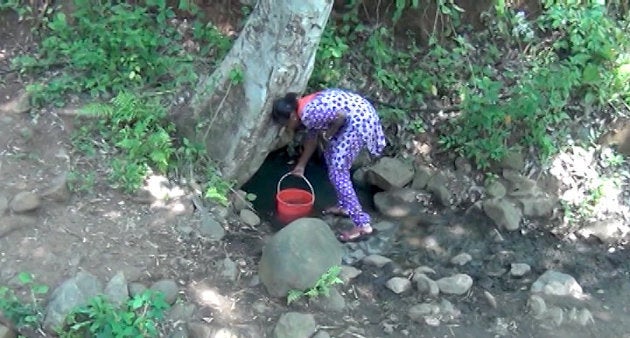 By K. Rajendran*, Palakkad, Kerala
Two years ago, when Narendra Modi on Independence Day announced the launch of the Swachh Bharat Abhiyan (Clean India Campaign) from the ramparts of Red Fort in Delhi, 15-year-old Velligiri living in Kulappadi tribal hamlet in Kerala's Palakkad district, who was listening to the Prime Minister's address on television, had asked his elder brothers, "Why are our people so dirty? In this modern age, why are some Indians still defecating in the open?"
Kulappadi is a remotest and picturesque hamlet, and one out of 192 tribal villages in Attappadi Forest Reserve located in an informal buffer zone bordering the Silent Valley National Park. Almost all the people in Kulappadi are from the Irula tribe. Despite its remote location, it boasts of total literacy and many of the villagers hold government jobs. There's not a single house that does not have a TV set or a toilet.
If you cannot provide us water to quench our thirst, how can you insist on us using toilets? Velligiri, Kulappadi resident
On 1 November last year, Chief Minister Pinarayi Vijayan declared it as the first ODF (Open Defecation Free) state in the country. Shockingly however, almost all the villagers in Kulappadi, including Velligiri, who were strong critics of open defecation, have turned to defecating in the forest. What went wrong in these two years?
Velligiri has another question in reply. "If you cannot provide us water to quench our thirst, how can you insist on us using toilets?"
No water
Irula women carrying water pots on their head and walking long distances are a common sight in the Attappadi hills. "Give us water," is the common refrain of the people of the area. The scarcity of water in the region has been exacerbated by the significant decrease of rainfall during both the South West and the North East monsoons.
Palakkad district, which includes the Attappadi hills, suffered a 34.2% decrease in the South West monsoon (from 1 June to 30 September) and 67.7% decrease in the ongoing North East monsoon (from 1 October to 30 December) last year. Pre-empting a disaster in October, the region has been declared as drought affected. Also see: Kerala fights drought with recharged wells.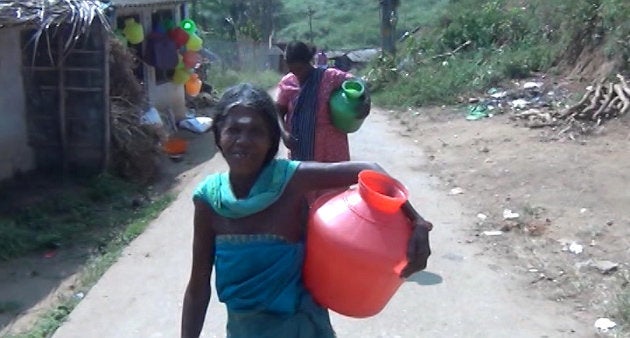 "The impact of climate change is the root cause. Though many rivers and streams originate from the Western Ghats, water scarcity is extensively visible across the hills. In addition, deforestation weakened the water storage capacity of Attappadi soil," V.S. Vijayan, former chairman of the Kerala State Biodiversity Board, told VillageSquare.in.
The 249 sq km Attappadi Reserve Forest consists of Pudur, Agali and Sholayar gram panchayats (village councils). Both Pudur and Sholayar have always been affected by water shortage as they are in a rain-shadow region. Compared with the average annual rainfall of 2500mm in Kerala, this region gets between 500mm to 700mm of rains every year.
Degraded land
According to the Environmental Land Capability Classification Index, till the end of the 90s, land in Pudur and Sholayar had been included in the class-3 soil land classification category, which is fertile and adequate for cultivation. But, in a recent survey conducted by the Department of Geography, Government College, Chittur, it has been found that the same region has degraded to category-5, which is considered unfertile and inadequate for cultivation.
A thin ditch flowing nearly 1km away from Kulappadi village is the only available water source. This muddy little waterbody is used for drinking, bathing and washing.
"Massive deforestation and soil erosion are the main reasons for the degradation. If soil erosion happens at this level, it certainly results in depletion of water level and water scarcity," Richard Scaria, who led the survey, told VillageSquare.in.
Disease outbreaks
However, the tribal people are either unaware or not interested in the scientific aspects of their misery. There are more concerned about the probable outbreak of epidemics.
A thin ditch flowing nearly 1km away from Kulappadi village is the only available water source for the Irulas. This muddy little waterbody is being used for drinking, bathing and washing. On many occasions, the people have come across wild animals in the ditch because it's one of the few water holes in the area. Most of the other water resources that the animals depended upon have almost dried up.
The polluted water has lowered the immunity of the tribal community. According to the Kerala State Health Department, in the past three years, Attappadi has seen 91 malnutrition deaths of babies in the tribal community.
Declining tribes
Attappadi is the only tribal block in Kerala that is home to the Mudugar, Kurumbar and Irula tribes. Demographic data of the past six decades reveal that in 1951, 90% of total population of Attappadi comprised tribals. In 1981, they declined to 60%. In last Census of 2011, they have further dwindled to 34% of the total population.
At the same time, thousands of non-tribal immigrants have occupied and settled in most of the fertile land beside the only perennial water resource of the region— the Bhavani River. Slowly but steadily, the intruders have outnumbered the tribal community. Moreover, they have garnered pattas (titles) to the fertile land.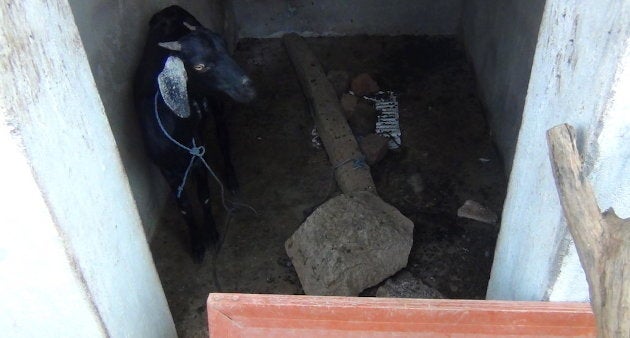 Prosperity and wretchedness
A pretty journey along the Bhavani River offers glimpses of prosperity that are in absolute variance with the wretched interior tribal villages. Coconut, areca nut and banana trees have flourished even in the drought.
"Even the last drop of water in Bhavani is being used by the non-tribal, rich and powerful farmers. Rampant mining of bore wells causes further depletion. The tribes are the only victims," said Scaria.
Till last month, this room was my toilet. Now I've gifted this room to my dearest goat because I don't have water to clean it. Muthulakshmi, Kulappadi resident
In Kulappadi, almost all the Irula households own at least 4 acres of land. The Forest Rights Act being implemented since 2006 had offered a new ray of hope. The Irulas traditionally cultivate pigeon pea, chickpea, finger millet, red gram, etc., which typically do not require intensive use of water. But today they are interested in shifting to cash crops and paddy cultivation.
"Due to acute water scarcity, I couldn't even cultivate our traditional grains. How can I experiment with plantain and areca nut in my barren land?" asks 30-year-old Thaghachan, who has already decided to migrate to a city in Kerala or Tamil Nadu, anticipating a disastrous summer and absolute unemployment.
Political issue
As elsewhere, the water scarcity in this region has become a political rather than an environmental issue.
Jyothi Anil Kumar, president of Pudur grama panchayat, says that the persisting water problems of Kulappadi will be resolved soon. "₹3 lakh will be spent to pump out water from a newly made pond to the hamlet."
But no one in the hamlet is ready to believe this assurance because they say similar statements have been made for many years but there have been no results on the ground. "Historically, a section of politicians and contractors have joined together to exploit the tribal people," a village council member says on the condition of anonymity.
After fetching two pots of water from the ditch 1km away, Muthulakshmi, an old lady, narrated the fate of her toilet. "Till last month, this room was my toilet. Now I've gifted this room to my dearest goat because I don't have water to clean it," she says.
Rajendran is a journalist based in Kerala.
This article was made possible by the FEJI-ATREE Journalism Fellowship 2016.
This article was first published on VillageSquare.in, a public-interest communications platform focused on rural India.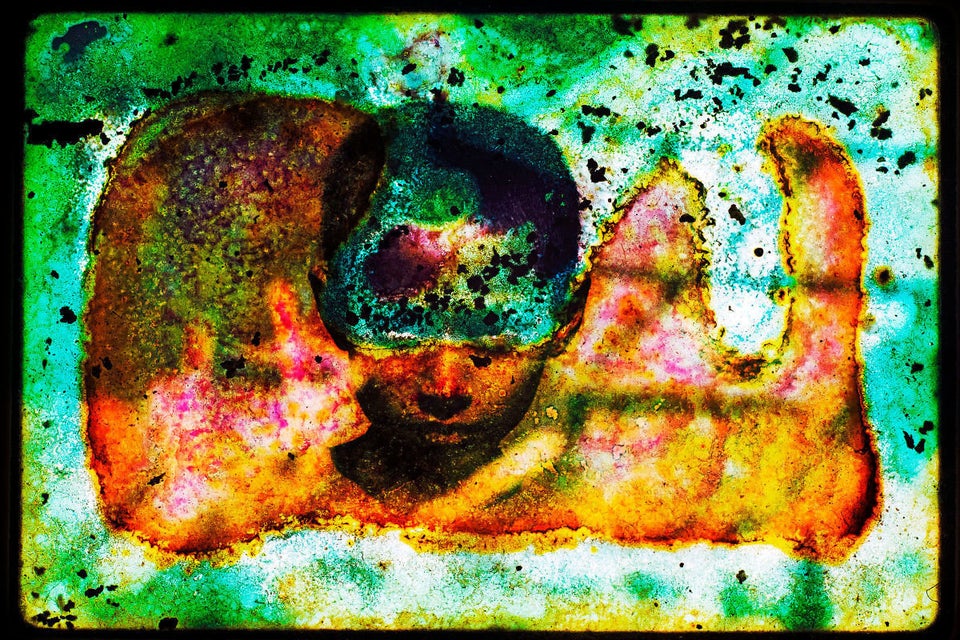 Memento Mori by Pablo Bartholomew