Supported wholeheartedly by women in Samastipur district, the prohibition of alcohol in Bihar has freed up resources that can now be leveraged to bring about significant social transformation.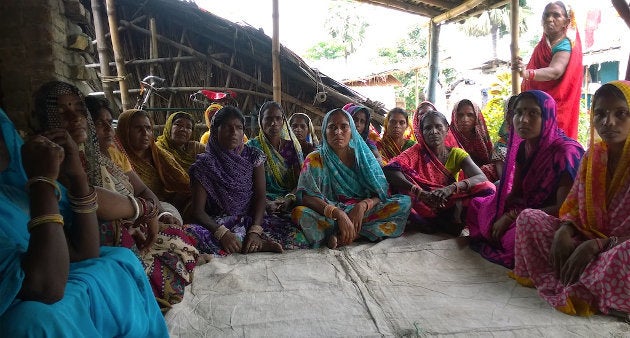 By Debika Goswami*, Samastipur, Bihar
Mamta Devi is convinced that with the prohibition of liquor, villages in Bihar are happier and the face of the entire state will change for the better if other intoxicants are banned as well. Mamta Devi is a 30-year-old woman living in a village in Samastipur district. She is one among those thousands of women felt great relief from physical abuse and mental stress by the men in their families with the commencement of the Bihar Excise (Amendment) Act in April 2016, which restricted the production, transportation, sale and intake of alcohol in the state.
The new law is strictly enforced through rigorous checks, and penalties—fines as well as prison sentences—are levied in case of violations. However, the liquor ban received a big jolt as the recent decision of Patna High court called it unconstitutional. The issue brings to the fore a clash between the fundamental rights of citizens and restrictions levied for a social cause.
Earlier people who were desperate to drink even sold portions of their land and property for it. Chandra Devi, Rupnarayanpur Bela village
What is of significance is the context in which the liquor ban has been imposed. It is important to analyse whether women and children belonging poor families welcome the ban on liquor. How have they benefitted from the regulation? The answer to this lies in the fact that the prohibition of liquor has brought rays of hope in the lives of thousands of tormented rural women and children who are impacted by the ill effects of alcoholism.
Improved quality of life
The ban has led much sought-after tranquillity within many households and in society at large. It has ensured an improved quality of life in terms of adequate food, education and a secure future for family members. Overall, it has helped women and children live more dignified and prosperous lives.
Right now, with the prohibition of alcohol, rural households are saving approximately ₹100 per day, back of the envelope calculations show. The saved amount, which was earlier spent on alcohol, is now invested in more nutritious food for family members, better educational facilities for children, healthcare for family members and other general household expenses.
In addition, some families are also investing in improved agricultural equipment and savings in banks and self-help groups. "Earlier people who were desperate to drink even sold portions of their land and property for it," says Chandra Devi of Rupnarayanpur Bela village in Samastipur district. The direct implication of all these indicates a general improvement in the quality of life accompanied by the prevalence of peace and happiness within households where alcohol once cast a shadow.
There's been a great reduction in domestic violence in my household as a result of the ban. This has given me a lot of confidence and mental peace. Sundarvati Devi, Jhahuri village
Coupled with the monetary savings, there have been savings in terms of time. Now, men in tend to invest time on household activities, which was earlier spent on boozing. Increased attention towards family and children, taking out time eat with other members of the household, all these have lead to the prevalence of harmony in homes. The men not only have more time for recreational activities such as playing games of cards but are also able to work better and for longer in the agricultural fields, paving the path for better income generation.
Reduced domestic violence
Women have also reported a drastic reduction in domestic violence after the law prohibiting liquor came into force. They can now lead a more peaceful life free of daily worries about wastage of money on alcohol, fights and abuse by drunken male relatives, physical violence and conflicts in the wine shops. Wives now also feel more emotionally secure. Sundarvati Devi, a 50-year old woman from Jhahuri village of Samastipur district, happily says: "There's been a great reduction in domestic violence in my household as a result of the ban. This has given me a lot of confidence and mental peace."
Better lives for children
The children of such families are also now more emotionally secure. They are no longer exposed to the men in the family beating and terrorising the women. For many, home became a place to fear. Most of them found it difficult to concentrate on studies and tried to stay away from home in the evenings in order to avoid intoxicated relatives.
Also now, with extra money now in the house, they are taken better of care of. They are able to spend quality time with their fathers, who at one time were too drunk to engage meaningfully.
Children are able to spend quality time with their fathers, who at one time were too drunk to engage meaningfully.
Thus, with improved household situations, the children will gradually learn to value their parents and concentrate on educational activities.
Meanwhile, the overall atmosphere in entire villages has changed. With the commencement of the new law, there has been a sharp reduction in the number of fights in the village society. Overall, the peaceful households and societal ambience now are supportive of the constructive development of kids in the rural areas of Bihar.
Is prohibition enough?
In spite of all the positive impacts, it is true that prohibition of liquor through legal enforcement is a short-term solution and if imposed for a considerably long period of time, its operation may become difficult. It may lead to illegal marketing of alcohol. Hence the emphasis should be on behavioural change of individuals and the society at large. Awareness generation and sensitisation programs in schools, colleges and other institutions clubbed with societal awareness drives by the government at regular intervals should be the key to usher in behavioural change.
In addition, the government and civil society organisations in Bihar focusing on the importance of fighting the ill effects of liquor consumption in poor families should also design and implement special programs for the economic and political empowerment of women who can become agents of change in their families. Building social capital among women in Bihar can yield long-terms dividends for the state.
Debika Goswami is a Programme Leader in Governance and Policy Advocacy in S M Sehgal Foundation. She holds a Masters degree in History from Presidency College, University of Calcutta. She has a Master's degree in Non-Farm Activities and Rural Development in Developing Countries from the University of Rome, La Sapienza. She has seven years of experience in research on rural governance, livelihood and income generation of the rural women.
This article was first published on VillageSquare.in, a public-interest communications platform focused on rural India.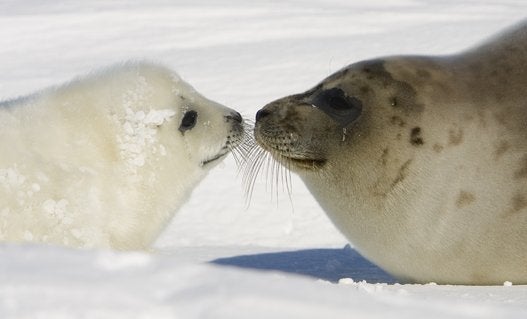 Animal Moms And Their Babies