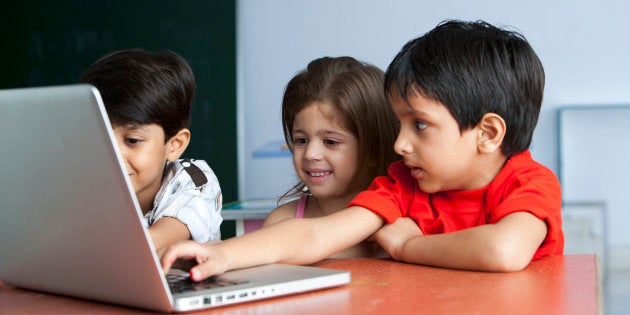 The fourth industrial revolution (4IR) is changing two things—the way we do things, and who we are as people. Several studies are being conducted on how artificial intelligence (AI) and 4IR technologies will affect the workplace and what skills will be required to succeed.
While it is important to think about the skills of the future, we also need to also start thinking about how to educate our kids, and even adults on how to deal with this tech revolution. They must be prepared so that they can lead a life of dignity, happiness and fulfilment.
Be socially aware and responsive
Today, it is easy to create awareness about local and global issues and mobilise support for a cause through campaigns, crowdfunding initiatives and direct engagement. You can notify local authorities to fix a pothole, complain to the Railway Minister about the low quality catering in a train, or even ask the External Affairs Minister to help solve a visa problem.
Teachers must train students on the positive influence and change that can be brought about by using new age technology.
We saw how social media helped mobilise people in big numbers for social movements such as the Arab Spring, and India against corruption movements. We also have examples of individuals making a big difference, such as the young IAS officer from Manipur, Armstrong Pame, who built a 100km road without government support. Armstrong used Facebook to mobilise financial and human resources to build the "People's Road" that reduced travel time in one of the most remote corners of Northeast India.
Teachers must train students on the positive influence and change that can be brought about by using new age technology. They have to teach the kids about how they can be responsive to issues that affect them and how to hold each other accountable. They need to be taught about how to assume leadership roles during emergency situations, about how to help themselves as well as others.
Be aware of the dangers of the internet
While technology has the ability to facilitate positive social change, it also comes with the tremendous power to create a negative impact. A study by Carnegie Mellon University and Indraprastha Institute of Information found that between March 2014 and September 2016, 60% of all 'selfie deaths' occurred in India. These people—many of them young—died while trying to take a picture in a moving train or on an unstable boat.
The lack of understanding of privacy, safety and individual rights can also make young people ruin their future. A story that got international attention was that of Dharun Ravi, who used a webcam to spy on his roommate Tyler Clementi while the latter was having sex with another man. He then live-streamed this video. Clementi committed suicide, and Ravi was found guilty of invasion of privacy, hindering apprehension, witness tampering, and intimidation. On 21 May 2012, Judge Glenn Berman sentenced Ravi to 30 days in jail, three years probation, 300 hours of community service, a $10,000 fine, and counselling on cyberbullying and alternate lifestyles.
Don't feed the trolls
Trolls—people who attack strangers with inflammatory, derogatory, insensitive, abusive comments online—have recently grown in numbers. Spreading fake news is an extension of this trend, and has the power to cause catastrophic outcomes because of the viral nature of social media. Teachers and parents need to educate kids on what is responsible online behaviour. Kids are just a click away from good and bad content, good and bad people, leading to good or bad outcomes.
Social media awareness needs to be taught at both school and college levels. Educators need to develop courses that will sensitise the youth on responsible and ethical online behaviour.
Slow down, and detach from technology
Whether we like it or not, technology is a part of our lives. Kids are going to use smartphones, iPads, drone cameras, and engage on social media. Even adults struggle to keep away from smartphones, even though we have been using these technologies only for the last decade or so. Today's children, however, are growing up with this technology embedded in their lives. Parents can often be heard complaining of how their children rarely play outdoors any longer and instead remain glued to their smart devices.
Success in life doesn't come from professional skills alone. It requires a solid foundation built on ethics, integrity and responsibility.
The solution? Meditation and mindfulness need to be taught early in life so that kids learn the importance of slowing down. Staying connected using technology, yet remaining detached from it, is a balancing act that has to be inculcated early in life. Even adults have not fully mastered this, but that shouldn't stop us from educating our kids on how to lead responsive, responsible lives.
Success in life doesn't come from professional skills alone. It requires a solid foundation built on ethics, integrity and responsibility. It is our responsibility to educate our kids on how to manage technology, and themselves, effectively.
The opinions expressed in this post are the personal views of the author. They do not necessarily reflect the views of HuffPost India. Any omissions or errors are the author's and HuffPost India does not assume any liability or responsibility for them.