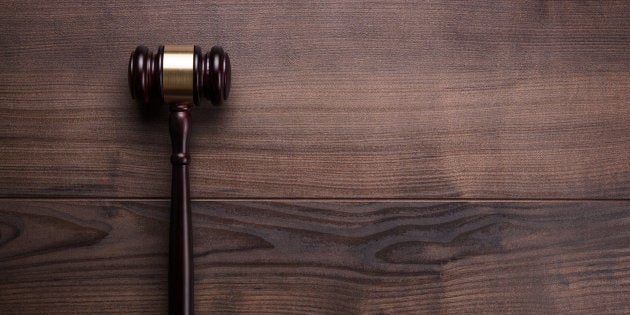 As we put on our best face forward for India's 70Independence Day celebrations, I experienced a chest-thumping kind of pride for our values reflected in the Constitution and Fundamental Rights guaranteed to every citizen of Free India. Several brave judgements by the judiciary—ranging from the 12 June 1975 verdict of the Allahabad High Court convicting then Prime Minister Indira Gandhi of electoral malpractices and debarring her from holding any elected post, to the Supreme Court in March 2015 striking down Section 66A of the IT Act which allowed unjustified arrests for "objectionable" content online—have been hailed as reflecting the kind of freedoms that only a mature society would allow an individual. A free and progressive judiciary determines whether a country's fabric is healthy and robust or if it's a combustible country like North Korea and certain nations in Africa and the Middle East which have little or no judicial system to speak of.
Did you know we are entitled to free drinking water even in coffee shops? Or that there is recourse to being refused a ride by an auto driver?
The judiciary in India can't be bought, contrary to what some may have felt in the cases of powerful stars such as Salman Khan and Sanjay Dutt. After all, for every one of these there is a Subrata Roy who despite being one of the wealthiest industrialists in the country has spent time in jail (of course writing books from there), or a Chhagan Bhujbal who in spite of being the Deputy Chief Minister of Maharashtra in cooling his heels in prison.
However, what dilutes the impact of these path-breaking judicial decisions is the complete ignorance displayed by a majority of people when it comes to law. And if and when they do become entangled in legal matters they are at a complete loss. How can we not build awareness of the law when it is one of the strongest pillars of society and a country? It's like living in a swanky high rise without knowing whether there is a safe and strong foundation. Our role has to go beyond uninterested and cynical to involved and pro-active to form well-informed opinions. Perhaps then it won't be as easy to be dismissive of the law and believe and act on what is rightfully granted to us. The law is not a lofty ideal encased in a gilded vault with the keys with only a fortunate few—rather, it is enmeshed in our daily lives. Did you know we are entitled to free drinking water even in coffee shops, which often force us to buy overpriced bottled water, claiming that the regular stuff is not available? Or that there is recourse to being refused a ride by an auto driver (I am sure that everyone, especially those in Delhi, are jumping to find out what that is!)?
Perhaps it's time to pull out our phones and start googling "Fundamental Rights in India", rather than going through the rest of our lives blindly. Also remember this, ignorance of law is not an excuse for having committed a crime and you'll have to serve time. So if in doubt it's better to check to see if you're running afoul or not!
Now that our nation has been free for seven decades, let us also free ourselves from ignorance of the law to rightfully claim our place in the sunrise of India.