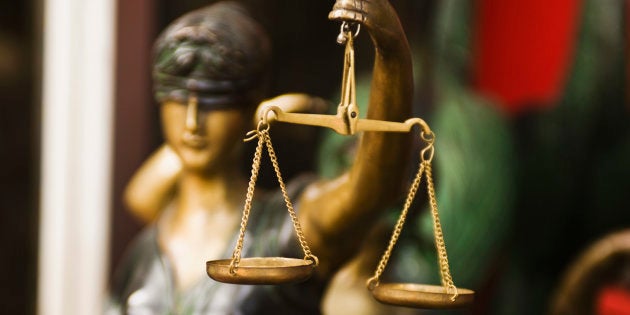 As the year draws to a close, the wedding season has descended upon us with a vengeance, cramming our social diary. At most of the weddings, after going through the social niceties, I am usually approached by someone looking to discuss their frayed marriage. The irony of approaching a divorce lawyer at a wedding speaks volumes about the state of marriages in 'new India'. Similarly even the judgements that are changing the landscape of matrimonial matters reflect a modern and progressive mindset that is in keeping with the times that we live in.
For almost a decade there have been murmurs about the discrimination against Muslim women in triple talaq. Triple talaq which gives an unequivocal and unilateral right to a Muslim man, to divorce his wife simply by pronouncing 'Talq! Talaq!Talaq!' and not providing the women with the same right and hardly any legal recourse to challenge it seemed archaic to say the least and has no place in law during today's day and age. The Supreme Court banned triple talaq on 22 August 2017 by a 3:2 majority and in fact even called the practice 'un-islamic'.
The judges stated "given the fact that Triple Talaq is instant and irrevocable, it is obvious that any attempt at reconciliation between the husband and wife by two arbiters from their families, which is essential to save the marital tie, cannot ever take place. This being the case, it is clear that this form of Talaq is manifestly arbitrary in the sense that the marital tie can be broken capriciously and whimsically by a Muslim man without any attempt at reconciliation so as to save it.In our opinion, therefore, the 1937 Act, insofar as it seeks to recognize and enforce Triple Talaq, is within the meaning of the expression 'laws in force' in Article 13(1) and must be struck down as being void to the extent that it recognizes and enforces Triple Talaq."
The banning of triple talaq not only re-calibrates the power in a marriage between men and women, who earlier had no standing and lived under the fear of Triple Talaq, but also paves the way for a Uniform Civil Code.
TEMPLE ENTRY BY PARSI WOMEN
On 14 December, 2017, the efforts of Goolrukh Gupta and her lawyer sister Shiraz Patodia led to a landmark judgment by the Supreme Court 'to break tradition and allow Parsi women married to non-Parsis to enter The Tower of Silence. A five-judge Constitution Bench headed by Chief Justice of India Dipak Misra remarked to the Trust's counsel "You must tell the trustees... rigidity is not always a correct principle of understanding a concept of religion. Less rigidity attracts more...," The Constitution Bench, also comprising Justices A K Sikri, A M Khanwilkar, DY Chandrachud and Ashok Bhushan, also said "there is no law which says that a woman loses religious identity after marrying a man from another faith."
Prior to this judgement Parsi women who married non-Parsis were not allowed to enter the Tower of Silence. In a way they were ex-communicated from the Parsi community, although the same didn't apply in totality to men who married non-Parsis. This judgement reflects the break from centuries old traditions which perhaps have no place in today's world especially one in which marriages know no boundaries and are not impacted by caste, religion and even nationalities.
WAIVER OF SIX-MONTHS COOLING PERIOD
SC granted a waiver of the 6 months cooling off period to a couple while applying for a divorce by mutual consent. This, in itself, is a jump light years ahead in comparison to the time taken by judiciary. The Hindu Marriage Act, 1956, has a provision for divorce by mutual consent, which is relatively easier and less contentious than a contested divorce.
Section 13B of the Hindu Marriage Act:
Divorce by mutual consent.-(1) Subject to the provisions of this Act a petition for dissolution of marriage by a decree of divorce may be presented to the District Court by both the parties to a marriage together, whether such marriage was solemnized before or after the commencement of the Marriage Laws (Amendment) Act, 1976, on the ground that they have been living separately for a period of one year or more, that they have not been able to live together and that they have mutually agreed that the marriage should be dissolved. (2) On the motion of both the parties made earlier than six months after the date of the presentation of the petition referred to in sub-section (1) and not later than eighteen months after the said date, if the petition is not withdrawn in the mean time, the Court shall, on being satisfied, after hearing the parties and after making such inquiry as it thinks fit, that a marriage has been solemnized and that the averments in the petition are true, pass a decree of divorce declaring the marriage to be dissolved with effect from the date of the decree.
In layman's terms if you are filing a divorce by mutual consent you should be separated for a year and after presenting your petition in court, the divorce is granted after a period of 6 months. However, with the new judgement there is a sigh for relief for acrimonious couples. In a larger socio-legal context it can be held to be a reflector of the times to come where growing divorce rates is a reality we will have to embrace whether we like it or not.
The judgements reflect a tectonic shift in the way matrimonial matters are being viewed both by the judiciary and society at large. Whether these judgements are good or bad is not the moot question but rather that they are a manifestation of a society which is churning and breaking away from the shackles of unwanted traditions in marriages.
Hope you have a lovely 2018.
(The opinions expressed in this post are the personal views of the author. They do not necessarily reflect the views of HuffPost India. Any omissions or errors are the author's and HuffPost India does not assume any liability or responsibility for them.)