FRANCK FIFE via Getty Images
Its just a few days for the announcement of the FIFA Ballon d'Or award, and already the speculations are heating up among the fans of Cristiano Ronaldo and Lionel Messi, as no other player apart from them have won the award since 2008. And once again their fans are taking a dig at each other in trying to justify their favourite player's supremacy in the year 2014.
However, this time a new name has been receiving all the praises from current and former football greats--Germany and Bayern Munich shot-stopper Manuel Neuer. The 28-year old German is bidding to be the first goalkeeper to win since Lev Yashin of Soviet Union way back in 1963 and he is also the first goalkeeper finalist since Italian goalie Gianluigi Buffon made it to the top three in 2006.
I look at the finalists and their performance in 2014
Manuel Neuer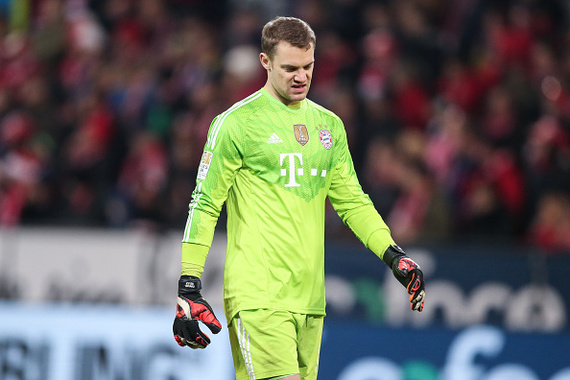 Neuer has moved from strength to strength after he impressed with his shot-stopping and sweeper-keeping skills. The German goalkeeper kept 32 clean sheets in 65 games combined, for both Bayern Munich and Germany national team.
He led Bayern to a Bundesliga and DFB-Pokal double but it was just not his domestic run that makes him favourite, the keeper was an indispensable part of Germany's World Cup winning squad, conceding just four times in the tournament and being awarded the 'Golden Glove'.
He also won the German Football Player of the Year award for his outstanding performance in 2013-2014 season. In a recent interview to a television programme Argentine legend Diego Maradona said,
"Neither Messi nor Ronaldo are my choice, my candidate is Neuer, who did more to merit the award."
Lionel Messi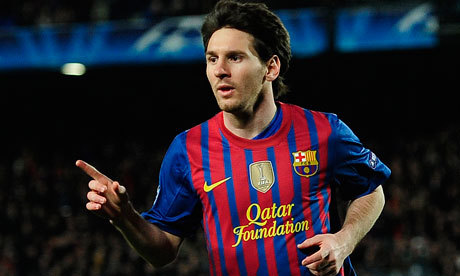 Ronaldo toppled the four time Ballon d'Or winner Lionel Messi's reign in 2014. Despite many claiming it to be a quiet year for Messi, the Barcelona ace raked up 41 goals for his club--a total of 58 goals and 21 assists for his club and country in 66 appearances.
Along with this, the Camp Nou talisman became the Spanish La Liga's highest goal-scorer and also broke Raul's record of 71 goals in UEFA Champions League.
However, his midas touch failed to add any glitters to his club or country as it was for the first time since 2008 that Barcelona failed to win a single trophy and also Argentina failed to win the World Cup, losing in the finals against Germany.
Cristiano Ronaldo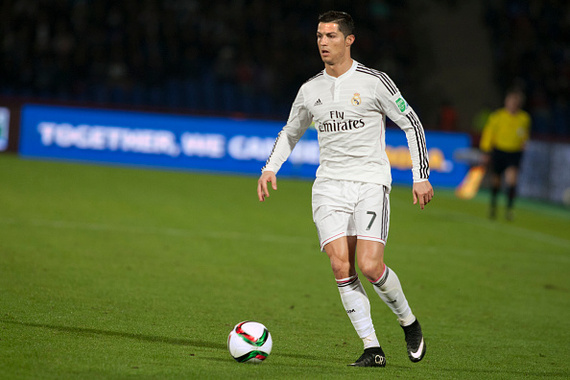 What a year it was for the Portuguese Ace! He was on a scoring spree as he led Real Madrid to four trophies including a record 10th Champions League title along with Copa Del Rey, UEFA Super Cup and FIFA Club World Cup.
He became the Champions league all-time goal scorer breaking Lionel Messi's record. He also became Portugal's leading goal-scorer and won the European player of the year, netting a phenomenal 61 goals in 60 games, along with 22 assists. His records in 2014 just doesn't end here, he also became the fastest player to reach 200 goals in Spanish League and also became the leading hat-trick scorer in the Spanish League.
The only disappointment in 2014 for him as he could not lead his national side Portugal to a World Cup glory in Brazil. Recently, Ronaldo won Player of the Year at the Globe Soccer Awards.
The Ballon d'Or debate has divided the opinions for the last many years and will continue as long as these two juggernauts--Messi and Ronaldo--continue to provide us with these majestic statistics. The duo's respective merits can be discussed ad infinitum.
However, Cristiano Ronaldo is the favourite to win another Ballon d'or on the trot and third of his career during the FIFA ceremony in Zurich on 12th January unless Manuel Neuer spoils the party.