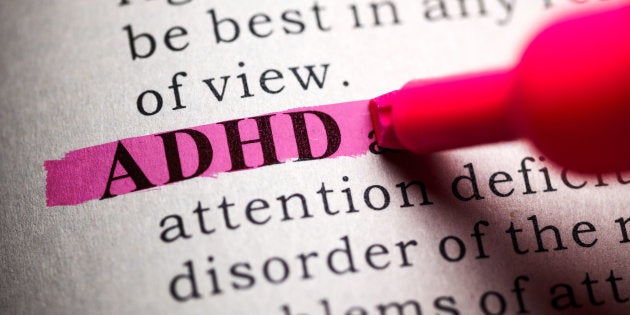 I'm obsessed with productivity. My older brother calls me an "optimised robot" because I'm always looking for a way to improve my daily output. To most, the way I live my life would be maddening. To me, I can't live any other way.
To preface, it's important that I give you some insight into my life and how I've arrived at this point...
I have severe ADHD and I'm easily distracted. A single email or push notification can often derail me from my entire day's work... up until about a year ago when meditation (and Tim Ferriss) came into my life.
If you want to implement a new habit or remove a bad habit, you need to create a system to make it happen.
In meditation: I focus on my breath>mind wanders> realise I wandered>bring attention back to the breath. Similarly, I noticed how this was happening in my work — Working> distraction arises that takes me on a tangent> oh shit! I'm on a tangent>back to my work>repeat.
As I noticed these small distractions limit my work, I became obsessed with how to stop them. If you want to implement a new habit or remove a bad habit, you need to create a system to make it happen. I developed systems to help me focus on what I do best, rather than struggling to do what I hate.
1. Minimise input to maximise output—the low-information diet
I like to look at my day in the context of input vs. output. Inputs are the external information you are consuming. This can be what you read, listen to, watch on TV, etc. Out>In. Output is what you get done. Writing, analysing, strategising, deep thinking, etc. In>Out
Many people flood their brain with inputs from FB, Snapchat and email within minutes of waking up every day. Then throughout the day our phones bombard us with push notifications, group chats, phone calls and emails.
As we are flooded with inputs, it becomes increasingly difficult to maximise output.
How did I stop this? I implemented the "low information diet". I minimised inputs so I could focus on output instead.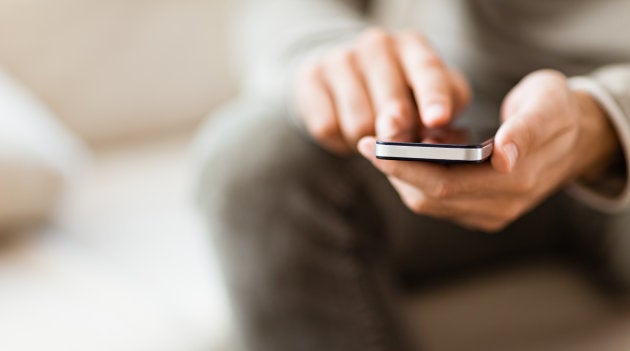 a) Airplane mode: An hour before I go to bed, I put my phone on airplane mode. When I wake up it remains on airplane mode for the first three hours of the day while I meditate, shower, eat breakfast, and map out the day.
b) No notifications: I turned off all push notifications on my phone. FB, Snapchat, Gmail, dating apps—I turned them all off.
c) Deleting apps: Once the notifications were gone, I noticed that I was still compulsively checking apps during break times. I would often would mindlessly scroll through my FB feed and think to myself, "None of this is interesting, what am I doing?" Apps had to go. If you're going to cut down a tree, go straight for the roots, not the branches.
d) Newsfeed eradicator: Newsfeed Eradicator removes your newsfeed and replaces it with an inspirational quote. This helped me cut the habit of checking Facebook when on my desktop. Now I only use messenger, and my entire feed is gone. This was revolutionary.
Now on to the second way I overcame distractions...
2) Busy doesn't mean productive
Have you ever been through a full day of meetings, phone calls and emails but felt like you didn't get anything meaningful done? Do you have a never ending to-do list of activities you cross off one by one but don't seem to make the progress you want to?
If this describes your days, it's because you're busy, but not productive.
To get your best work done, zone in, block out distractions, and work on only ONE thing for periods of two–four hours at a time.
This essay makes the following point—if you want to get your best work done you need long periods of uninterrupted time.
To get your best work done, zone in, block out distractions, and work on only ONE thing for periods of two–four hours at a time. This doesn't mean working on ten tasks that take 20–40 minutes each. That's creating busy work. Choose the one thing that is most important to your day, and do only that one thing.
Here are the steps I took to implement these philosophies:
a) Phone call vacations: I made it a rule that I would no longer take phone calls. Seem unrealistic? When you think about it, chances are you repeat yourself on every phone call you make. Most clients ask the same questions, and your pitch is generally the same from client to client.
b) Check email 1x/day: I made it a rule that I would never write the same email twice. If I had to answer it once, I would create a template out of it and use it for similar situations in the future.
c) FAQs: One day I thought, "If I can put every single question someone can ask me into an FAQ, I shouldn't ever have to answer another email or jump on another phone call again." I started paying attention to the common questions people ask, and I made an FAQ that I would send instead. Want to jump on a call? Read my FAQ first. Random question comes into my email? Please see my FAQ.
I put up an auto-responder telling people that I only check my email once a day and to go read my FAQ.
d) Email auto-responders: I put up an auto-responder telling people that I only check my email once a day and to go read my FAQ. I put all the necessary links anyone would need, and made everything self-service. Once I did this, the emails and phone calls slowed to a trickle.
e) Virtual assistants: This was the biggest of them all—virtual assistants! I realised I couldn't push all my emails away so I created rules and procedures, tags, folders, and templates for every type of email that I could ever want to send.
Then I did the same for the rest of my busy work. Facebook posts? Outsourced. Twitter posts? Outsourced. Posting on job boards? Outsourced. I looked at every single solitary aspect of my business and outsourced everything.
f) Block time: The last step in the process? Block out large periods of time for the most important work for the long term growth of my business.
Now onto to the next step in my evolution in thinking....
3) Efficient doesn't mean effective
We often get very good at doing something that isn't even important in the first place. You might be great at making sales calls, but if you sent emails with robust FAQs and product links could you reach 10x the customers in half the time and schedule more calls?
Question assumptions of what you're doing and you'll often find it wasn't necessary in the first place, or there was a better way to do it.
What were some exercises that helped me to focus on being effective rather than efficient?
a) Mapping out my day: Spend 10–15 minutes scrutinising the lead domino for the day. Ask yourself "if I only get one thing done today, what is the most important thing that I do? What will have a domino effect and make the rest of my week easier?"
b) 80/20 Rule—80% of your successes come from 20% of your efforts: As a recruitment company the only thing that matters to me is placements. What was the 20% that drove placements? LinkedIn, job boards, and word of mouth. I began to focus all my time in these areas, and stopped doing everything else. In the next six months we made more placements than we did in the previous year.
Then I flipped it and did a handful of other exercises. What 20% of the business causes 80% of my headaches? What 20% of my clients generate 80% of our revenue? And so on. Determine your 20% and then devote as much of your time there as possible.
3) Slow down to speed up—the Eisenhower Time Matrix: In his book The 7 Habits of Highly Effective People, Stephen Covey refers to the time matrix where we spend our hours.
Quadrant I is for immediate and important deadlines.
Quadrant II is for long-term strategising and development.
Quadrant III is for time-pressured distractions. They are not really important, but someone wants it now.
Quadrant IV is for those activities that yield little if any value.
The key to productivity? Spend as much time as possible in Quadrant 2.
It's amazing what happens when you sacrifice one day to make your entire month better.
Do the things that are important but not urgent, such as long-term planning, strategy and deep thinking. I call this "slowing down to speed up", or "sharpening the saw." These are the things we perpetually procrastinate on that never get done.
It's amazing what happens when you sacrifice one day to make your entire month better.
If you've made it this far — bravo for you! You clearly don't struggle with ADHD like I do.
In the end, this quote best summarises my feelings about how I will continue to prioritise my time in the future:
"To me, 'busy' implies that the person is out of control of their life."—Derek Sivers
I hope that this helped you in some way, shape or form. If you've had any similar experiences, let me know in the comments below!