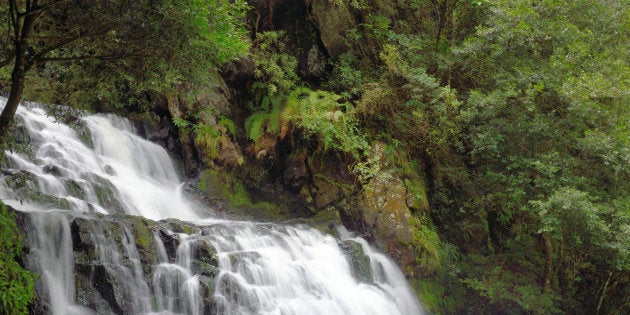 For first-timers, Shillong is a hill station that happens to be well-connected with Cherrapunji and Dawki. For weekenders in Guwahati, it's a fun getaway to explore. For the locals, it is their home, now emerging with a perfect blend of NH7 Weekender and kwai (see point 13). Though the capital city of Meghalaya, it is home to only 140,000 people. How does it go about making a special place in everyone's heart? Let's find out.
The crowded Central Point in Police Bazaar remains the first and foremost attraction. You can spend hours strolling through its multi-directional roads, taking in the amazing 360-degree experience of the city. Getting really committed to the place will take you past beautiful hills, breathtaking waterfalls, teeming markets and the local culture (a blend of western influence and Khasi roots). By the time you've seen it all, you will demand more. That's how easily one can fall in love with the Scotland of the east.
Here are 13 things to love about Shillong.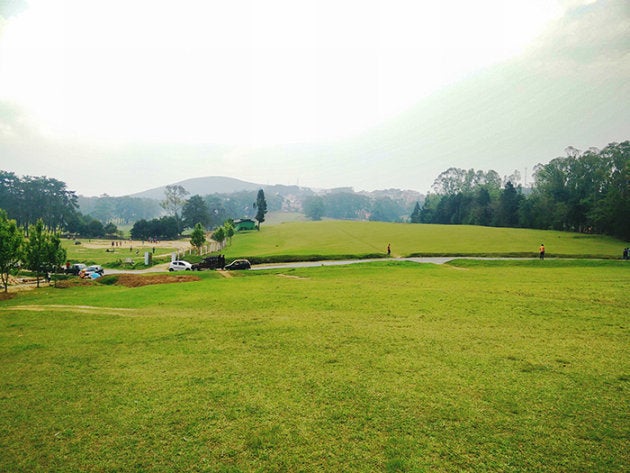 1. Walking, playing or just chilling at the golf course
There's a picturesque golf course amidst the mountains in Shillong, located on the way to Sohra. It hosts various tournaments and training sessions, but even in the absence of these it's well worth it to take a stroll through the verdant greens. Next to the golf course are playgrounds where people of all age groups are found playing their favourite sport—football.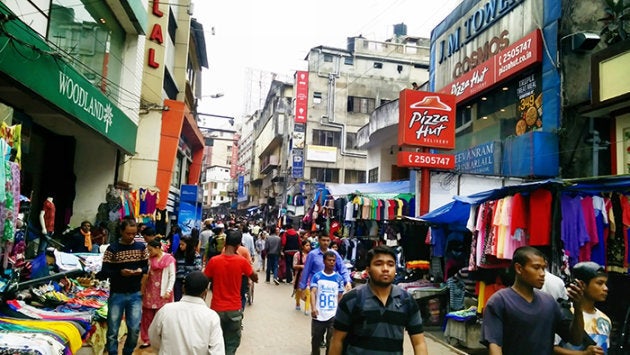 2. Window shopping at the bazaars
It does not matter if you love shopping or not, but to get the true flavour of a place one has to visit the local markets. Police Bazaar and Bara Bazaar are Shillong mainstays where vendors from all parts of Meghalaya pout up their stalls, selling everything from Khasi artefacts and jewellery to clothing and footwear. Be warned: Police Bazaar gets pretty crowded in the evenings.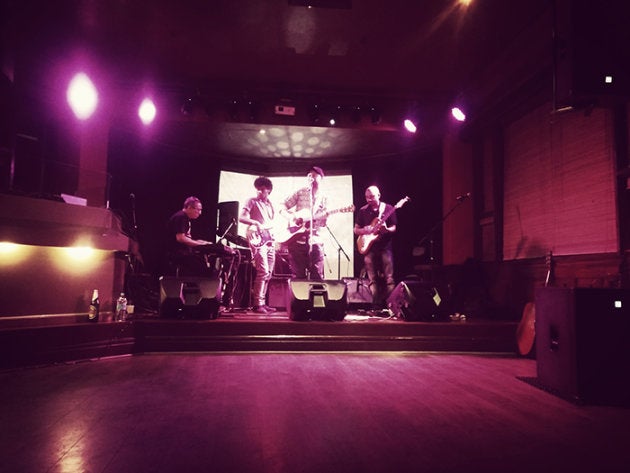 3. How about a gig tonight?
Shillong has a number of excellent bands that perform at popular venues such as Cloud 9 at Hotel Central Point, Cafe Shillong, etc. The stag entry at Cloud 9 is just ₹200 and on Friday nights you get a chance to hear up to five to six bands. If you're lucky, you may run into the Dylan of Shillong, Lou Majaw at one of the "jams" happening around the city.
4. Satisfy after-party hunger pangs
There is a whole bunch of saviours standing at Centre Point serving egg rolls, Khasi rice, roasted chicken and a lot more at dirt cheap prices. They pop up from evening to late nights and you must have at least one meal at one of these stalls.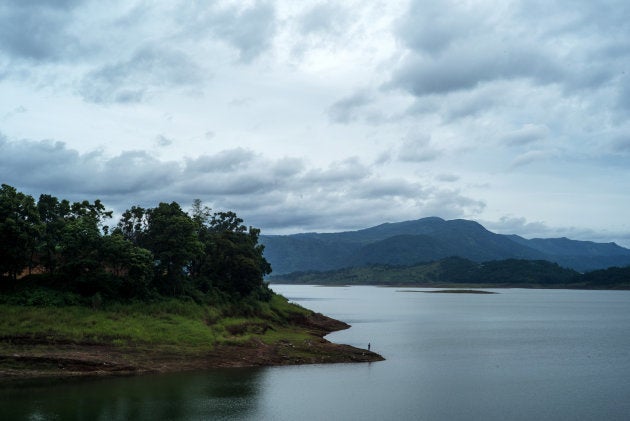 5. The magnificent Bada Pani (Umiam) Lake
You simply cannot miss this gorgeous mountain-backed lake located on the way to Guwahati. The water is clean and taking a walk around is a pleasure. This is one of the most visited places in Shillong. Ward's Lake, located near Police Bazaar, is also worth a visit.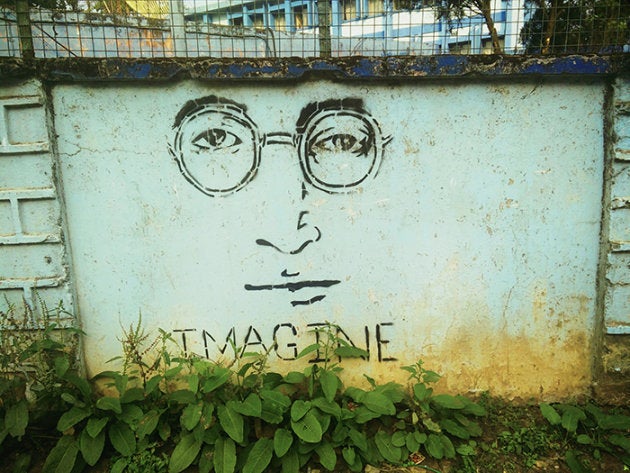 6. Quirky graffiti
You can literally see the "voices of the youth" as you walk down the lane near Don Bosco School, where the graffiti ranges from rebellious to super sweet! Even the skywalk near the Cathedral Catholic Church boasts great graffiti and street-art.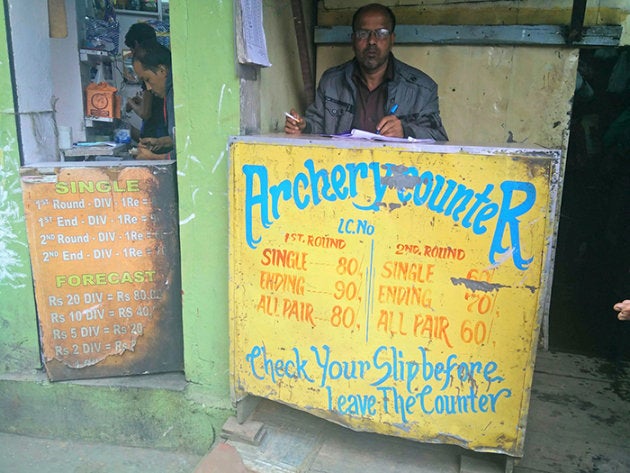 7. Bid your heart out at the "archery counter" in Bara Bazaar
As you browse the stalls in Bara bazaar, you will hear voices shouting, "Bid 20 for 200 rupees, 100 for 1000 rupees..." Spend a tenner or two and let your fortune decide. The counter has got interesting lottery names and the super draw takes place in the evening amid much excitement.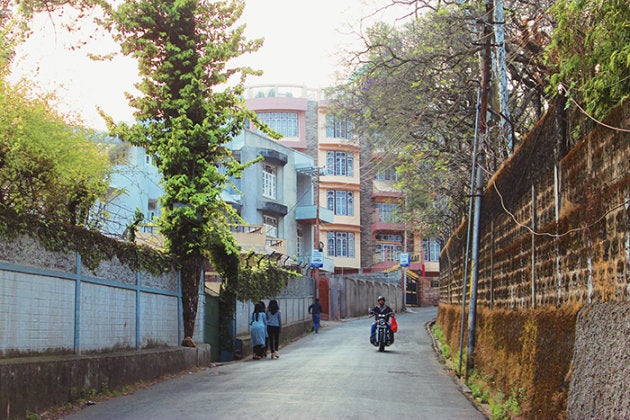 8. A walk to cherish
The road outside the Shillong Sports Complex and Don Bosco School (Laitumkhrah) offers the best walk with colourful houses, trees and mountains that seem stolen from a desktop wallpaper. It's only here that you will see why Shillong has earned the monicker of "Scotland of the East." Follow the lanes branching into local neighbourhoods for a glimpse of Shillong's authentic culture.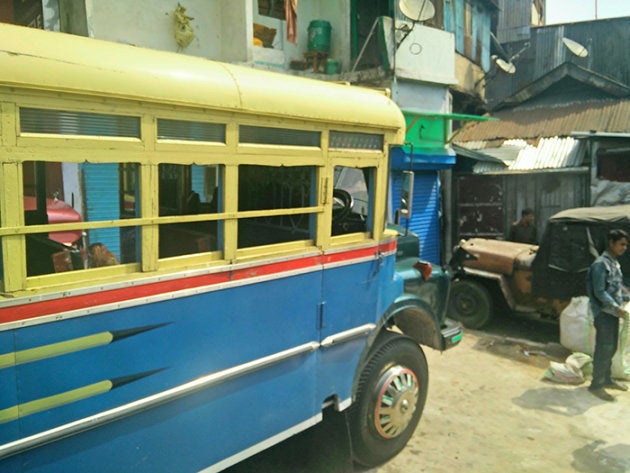 9. Time-travel transport
The old rustic buses and the Maruti 800s that ply the roads will take you back to a simpler time! Every morning at 9, several of these old-world buses leave for Smit (about 40 km away) from Bara Bazaar.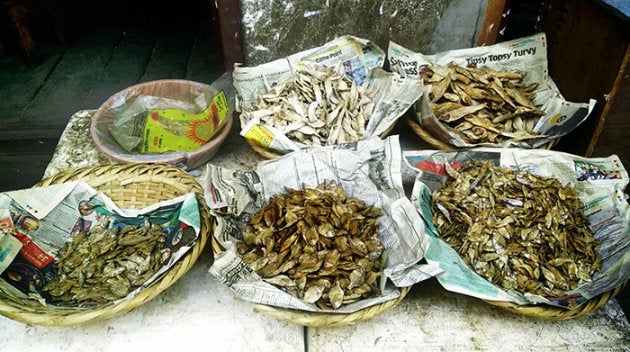 10. A sprawling food market
It may be known as Murghi Bazaar, but the largest food market in Shillong is all about the fish. You get plenty of fresh produce here as well and the place is crowded all day long with people sourcing their next meal.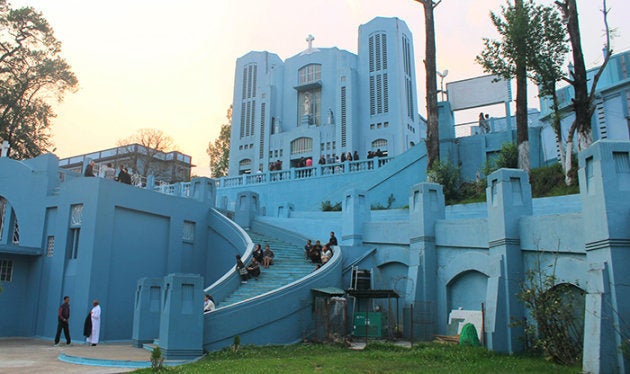 11. A divine Good Friday Scene
If you visit during Good Friday, make sure you head straight down to the Cathedral Catholic Church, which is thronged by people paying their tributes. There are re-enactments of how Jesus was crucified too.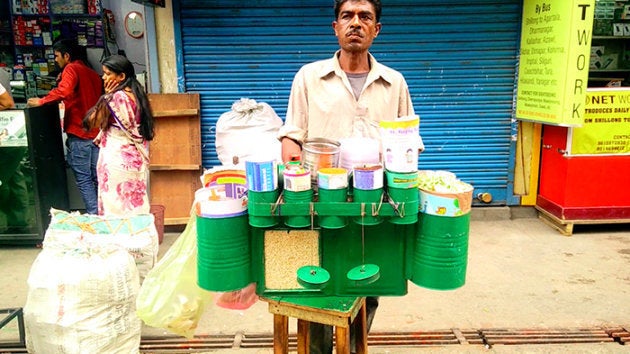 12. Tuck into the king of street food
If you see a boxy carriage with a lot of snacks and masala and a person busy preparing a mix of them, stop right there and dig into Meghalaya's favourite snack—jhalmuri of course! It's spicy, wholesome, crunchy and utterly delicious.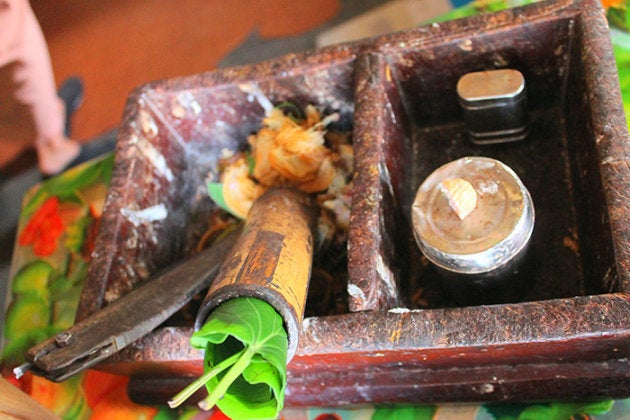 13. Try kwai
Kwai is Shillong's answer to paan and a much beloved speciality. Residents swear that the betel leaf, areca nut and lime preparation is the secret of their energy and zest. Have a chew with the locals and strike up friendships on the spot.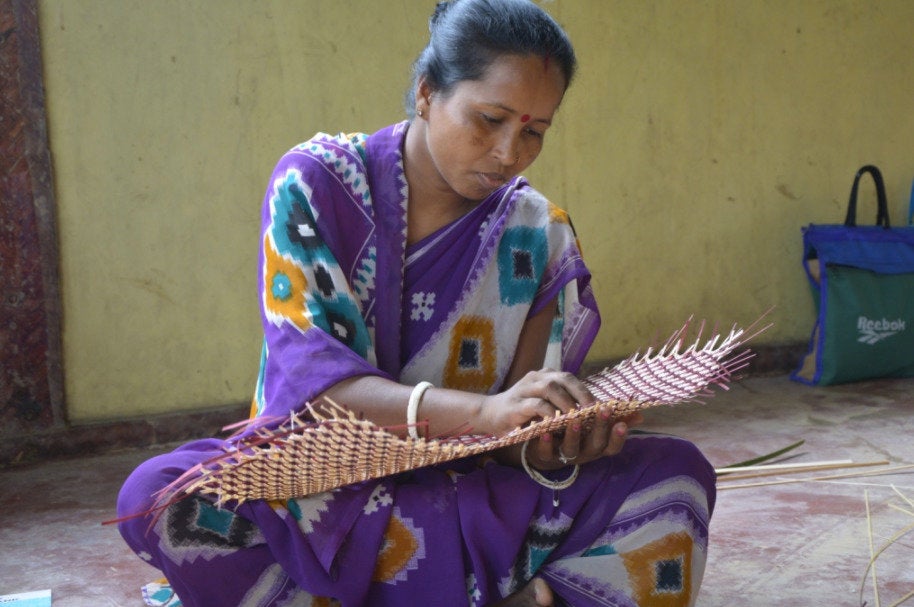 Locally-Grown Bamboo Is Empowering Tripura Women By Turning Them Into Entrepreneurs