In 2013, Deeganta Dutta, an MBA from IIM Calcutta, had just finished his sixth year as a consultant in the pharmaceutical and biotechnology sectors. It might seem unlikely that he would then begin working closely with Nidhi Lamba, a bioscience graduate trained in theatre from the National School of Drama, but as Teach For India Fellows, this is precisely the sort of experience they anticipated. In fact, it is unique collaborations like these that lead to amazing initiatives like Project Aarzoo.
As a dance aficionado and as a theatre major in college, Nidhi was shocked by what she found in her classrooms. "During my Fellowship, I noticed that they [parents and teachers] force their kids to only study. The children were never encouraged to participate in extracurricular activities." Yet she observed that plenty of students were inclined towards the arts. "Many kids were interested in dance, theatre and performing arts, but their mothers seemed wary of allowing participation."
There are many mothers who fought with their families, whose husbands showed up at practice to insult us. To ask, "Why have you started this?"
Deeganta and Nidhi set off to help mothers learn more about encouraging their children's development, but what they discovered surprised them. Most of the mothers wanted to participate as well! The pair were taken aback, but realized that many of the mothers stayed alone at home and were restricted to the meagre income (if at all) earned by their husbands. There was also rampant domestic violence and substance abuse in the community. For a group that didn't have the chance to complete school, learning dance or theatre provided a welcome creative, productive outlet. "Most of them felt they were dependent on their husbands and also wanted to learn skills that could be used to get a job or earn money," says Nidhi. "They were so intrigued, they said: 'even we want to do it!'"
And so, Project Aarzoo began in Delhi, with children from across 12 schools and 40 mothers from Shahdara. They began preparing for a showcase in October 2015 with a team primarily composed of volunteers, including students from the National School of Drama and Delhi University along with Teach For India Fellows in the city. "They thought the kids would come up with simple ideas, but they didn't expect the kids to propose showcasing social and environmental issues based on keen observations and surveys," says Nidhi.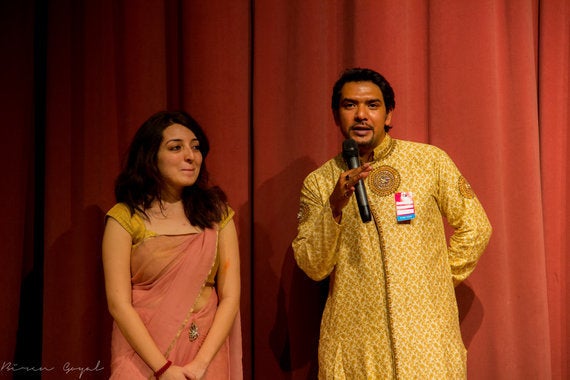 In April 2016, the showcase came to life and exceeded even the founders' expectations! Nidhi's students had completed two Design For Change projects related to water and waste management during her two years as a Fellow. She was aware of what was possible, but was still amazed at how in just four months, everyone pulled off such an amazing show!
The mothers presented a dance about the role of women and also made jewellery, clothes, bags and chocolates. "Working with the mothers was totally different; we never thought they could perform so well! They transformed immensely. Now they're asking, 'Didi, when are you starting 2.0?' There are many mothers who fought with their families, whose husbands showed up at practice to insult us. To ask, 'Why have you started this? What will they do with dancing?'" remembers Deeganta. "But the mothers found a purpose in life, a positivity that was missing."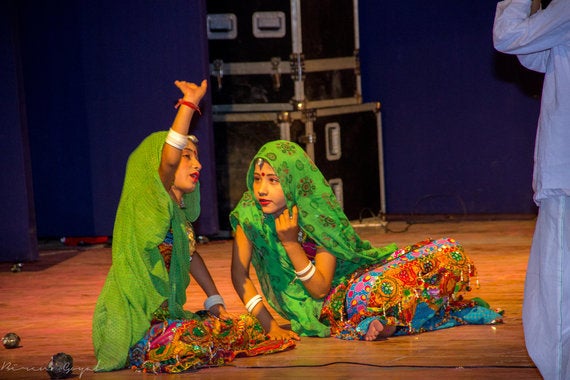 "The best part was the kids perceiving the world through the women's eyes. The students at Majnu Ka Teela (an all-girls school) conducted a survey in the community to uncover problems they faced. They then created a musical based on communal riots and the condition of women," Nidhi recalls. "When the kids performed, people started crying. They couldn't imagine that something this brilliant could be dreamt up by kids! We thought it would be a simple show -- all we gave them was a vision of excellence and a platform," says Deeganta.
Project Aarzoo not only received financial support from the Star Plus TV Network, which helped secure the auditorium, but also had The World At School, a United Nations initiative, conducting workshops with both mothers and children prior to the final showcase and designing a promotion campaign for the final event. They were so impressed that they're continuing to support the group this year!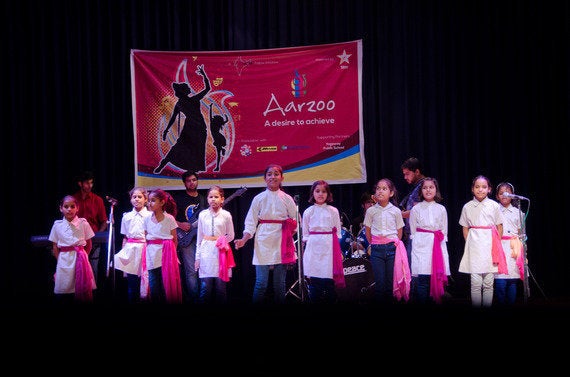 Aarzoo has reached into Delhi's communities and ignited the untapped potential of many women and children. At Yogaway Public School, 34 sixth-grader participants, who struggled with academics, have become so confident that they're not only taking an interest in class activities, but are also helping their communities. "Now the kids have even started a community cleaning drive on their own and I had no idea about it. They collect garbage and throw it in the dustbin," says Nidhi. Aarzoo has also led a mindset change. She mentions Vicky, a student who wasn't excelling academically, but had a passion for dance. "He now says, 'Didi, I think I can do this too.' He has joined a dance class for his summer break and plans to open a dance school in his community after completing 12th. He also did his holiday homework, which was a struggle during his first year!"
The group started with 350 students and aims to reach 6500 kids eventually. The team hopes to see Project Aarzoo become a learning institute that combines alternative education with performance arts. "We only trained them in the arts, but how would it look if we combined arts with learning circles and strong community projects?" questions Nidhi.
When the kids performed, people started crying. They couldn't imagine that something this brilliant could be dreamt up by kids!
Deeganta and Nidhi are committed to making their ultimate vision come true. Deeganta designs the curriculum for children below the poverty line at Vidya Gyan school, through the Shiv Nadar Foundation. Eventually, he would like to work with Aarzoo full-time. "I was so surprised. Administrators and government officials don't take adults seriously, but the kids actually got them to agree. The officials helped them!" When asked what he would like students to focus on, he said he agreed with their emphasis on the environment considering Delhi's air pollution -- "When we put our clothes out to dry, they come back dusty and dirty!" they told him.
Nidhi is a program manager with Teach For India, working closely with the Maya 3.0 initiative. The Maya 3.0 students are selected to take on community-improvement projects that culminate with a performance or summary that can be shared with wider society. She also hopes to work for Aarzoo full-time in the not-so-distant future.
The initiative has received attention from UNESCO, Commonwealth Foundation and Youth For Peace International, in addition to local support. There's even a school in Africa that is working on a similar initiative inspired by Aarzoo's success. The optimism and sense of possibility demonstrated by their students every day drives the Aarzoo leadership team, who believe it's just a matter of time before such opportunities are available to kids all across India.
Written by Sneha Kalaivanan (Associate, Communications), Teach For India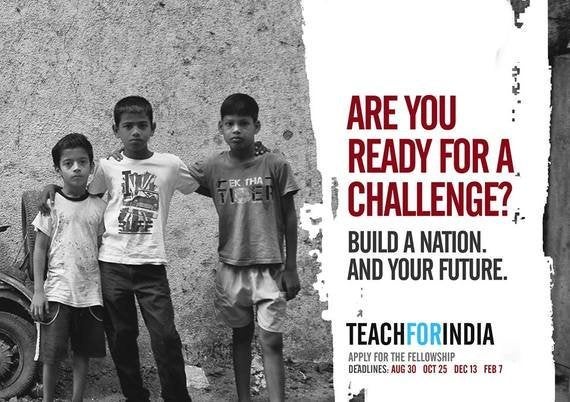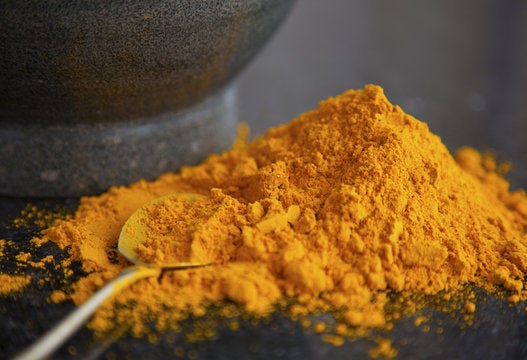 Benefits Of These 9 Super Indian Spices