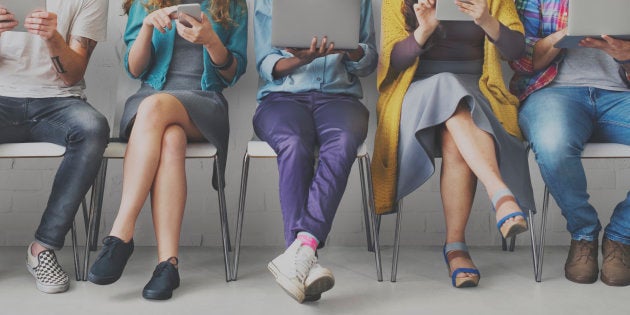 II belong to the millennial generation, and we are widely considered as lazy, unproductive and narcissistic. It's time to prove that's a crass generalisation and work more on our self-image than that selfie, try to connect in real life than just on social media, act and not just react by hashtagging and sharing but by caring more about the world around us.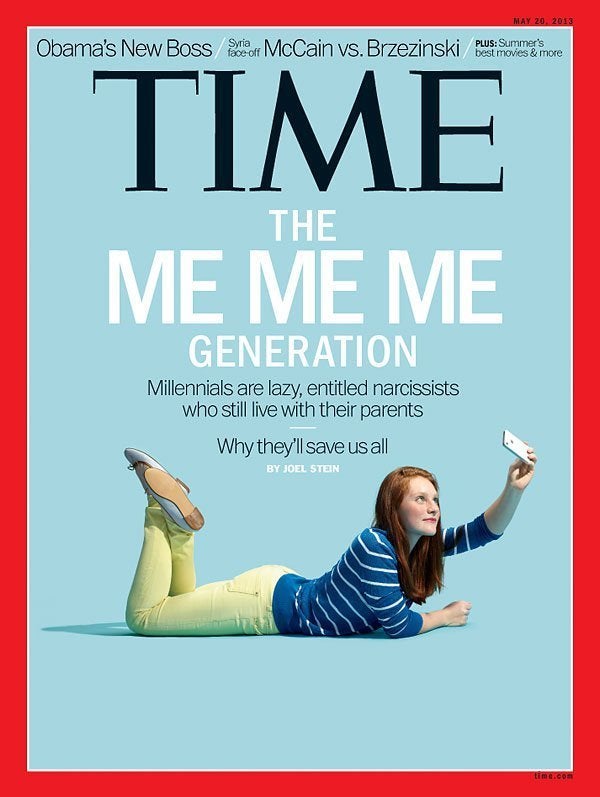 Here are 5 lessons which I learned from 2016 that will guide not only me but hopefully everyone towards a better 2017:
1. Failed and rejected? It's probably for the best
I have had quite a lot of failures and rejections to be honest. However, I am thankful to each and every one of them. It's surprising that despite pursuing a full-time Master's (with a scholarship, bursary, International Student of the Year award and Inspirational Female Student of the Year award to show for it), I managed to work with Manchester United, Twitter, Special Olympics, Disney Store (my part-time work place), MUST (the independent Manchester United supporters' trust), HCL Technologies and wrote for Sportskeeda, OPEN Magazine, India, The Huffington Post, PETRIe Inventory, NDTV...
I was rejected by both the local Sheffield football clubs for an internship only to be taken by Manchester United...
However, not many know that I was rejected by both the local Sheffield football clubs for an internship only to be taken by MUFC (we did match reports of SWFC matches though). My article was rejected by TheWire.in only to be taken by The Huffington Post and OPENMagazine. I got a B for my TV module but made the Special Olympics GB Preview video and covered the World Snooker Championship. I was not accepted by a local marketing company, only to be taken as an intern by HCL who are digital marketing partners with Manchester United. I wasn't taken by the LA Lakers for a social media intern position (this was more due to visa issues) but got the same role with Twitter.
Rejections and failures are a part of life. We should keep the faith and work hard and keep moving forward.
2. Stand up for something
I believe every one of us should volunteer and get involved in social causes and politics rather than just trying to blabber about it on social media. Fine, it does help sharing about important things on social media but you need to act too and not just react.
I discovered how closely politics controls our life. Being an international student in the UK made me realise the prejudices that come along with living in a foreign country. I believe every person regardless of age, sex, culture, religion etc. should actively take part in politics for their own sake. I boycotted my graduation ceremony for the same reason. Not that I created ripples throughout the continent but I stood up for something I believed in.
The world is getting close-knit in the digital realm, whereas in real life people are moving away from each other on the basis of superficial elements like colour, ethnicity and religion. Brexit and Donald Trump's election as President of the US are the outcomes of deeply embedded prejudices. The only way to break through these prejudices is to break the stereotypes—and that can be done only when we all participate in politics and make ourselves heard.
3. Lonely? Try disconnecting from social media
We millennials are living in an era where we connect on a superficial levels via Facebook, Instagram, Twitter etc. but have lost the trust and intimacy required to build a long-lasting relationships. Narcissism is the order of the day, while at night we struggle with loneliness. We should not be slaves to the social world and our smartphones but should instead try to build concrete relationships that last through thick and thin. I think more and more people should try to embrace the fact that all of us have a dark side and instead of running away, we should try helping each other.
Narcissism is the order of the day, while at night we struggle with loneliness.
Instead of being competitive, we should try to be more supportive of and towards others. Everything comes back—both the good and the bad—so try to be as good as you can to people.
4. Depressed or stressed? Move it!
There is a reason why the adage "Health is wealth" has had such a long shelf life. And health encompasses the mental, physical and emotional realms. Being in a foreign country all by myself, I have battled with serious homesickness and depression. However, unlike others who consult a shrink or a counsellor, I took to exercise and running outdoors. It is scientifically proven that when you run, your body releases chemicals called endorphins. These endorphins interact with the receptors in your brain that reduce your perception of pain. Endorphins also trigger a positive feeling in the body, similar to that of morphine. It helps you develop clear thinking and get rid of toxic thoughts and feelings, allowing you to form a fresh and health perspective on life.
Next time you feel things are not going right, try to grab those running shoes and run into the wild or play your favourite sport or just dance like no one's watching.
5. Live, love, laugh and eat
Sorry to go all philosophical but we really do forget that we are all here for only a short time. Which is why it is important to focus on certain truths of life, rather than getting waylaid by things that happen to us.
Let's just all agree to the fact that we can't control every aspect of our lives. Sorry to break it to you but there is no prince charming or perfect women. We all will fall in love and break our heart and then love again and probably the cycle will repeat till we find that one person loves and respects all the light and dark parts of us. We shouldn't let the cold world freeze our innocence and naivety. Let go of the grumpiness and laugh at yourself first and then at the world. Eat good food—a few extra pounds are not worth losing sleep and enjoyment over. As for other things in life, they will ultimately work out even if you don't (in the gym, you know). All you have to do is keep trying, work hard and step back and enjoy the rollercoaster that life is.