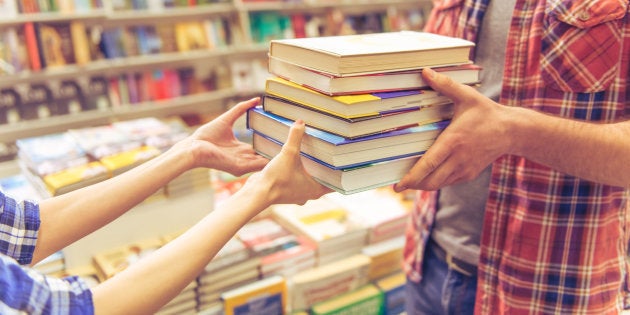 The occasion: Nani gave some pocket money to two grand-kids who were now itching to go to the nearby market and splurge.
I remember the excitement. I remember the trip to the market. I remember us being in a hurry to step out of the car, and I remember the towering bookshelves. I definitely remember the smell of books, the glossy, new ones that the fat pocket money could buy, and I remember the bliss. Trips to bookstores were few and far between, mostly because we stayed far away and splurging was not an option. But those few trips to those tiny bookstores tucked away in inconspicuous corners are etched in our hearts forever.
The occasion: Nothing. The younger one spotted a bookstore.
We entered the tiny bookstore that also doubled as a stationery shop. The younger one ran his hands over some books, took some out, flipped a few pages, and when no one was looking drew a deep breath in. I caught him, and sheepish, understanding grins were exchanged.
When we stepped outside, he smiled and whispered, "I find bookstores calming, and reassuring. Sort of addictive — one can never pass one by without going in, no?"
I smiled back, and then we walked on. Some things are consistent across generations — and our common thread includes these little happiness corners — the bookstores that are an inseparable part of our growing up. We'd be getting late for the movie but we would still quickly hop over to our favourite bookstore enroute for a hurried 'hello' to the lovely shopowners, and to blindly grab whatever they recommended. They never fail us. The boys often reminisce about books they picked on Uncle's recommendation, look at the shelves, and solemnly point out, "We would have never known about this one had the stores been solely online." Recently, our favourite store shifted and the empty shop space they left behind always pulls us down when we cross that area. So many of our favourites are either shutting, shifting or are finding it hard to carry on. The online world is making it difficult to keep the shutters up.
"I find bookstores calming, and reassuring. Sort of addictive — one can never pass one by without going in, no?"
I am partially to blame. When you are buying truckloads of books every month, the greed of saving up gets to you and the multiple online sales lure you in. The tiny independent store cannot keep up with that and it fades away. I say partially because our lives would be incomplete without the familiar jingle of the bell that chimes every time the store door is opened, the smile that greets us as if we were long-lost friends, and the enthusiastic notes we exchange on our current reads. So, we often found ourselves there for our heady fix. Sometimes we come back with just one book, and sometimes an armful. At times, the boys volunteer at their favourite store and come out beaming. It is these visits, yours and mine, that are helping them keep their heads above the murky waters. And, we are glad they are holding out.
Had it not been for them, we wouldn't have discovered the world beyond Rowling, Roald Dahl, Ruskin Bond and Enid Blyton. Had it not been for them, the boys would never have explored poetry. And, had it not been for the twinkle in their eyes every time they showed us a new picture book, we would have given up on the genre long back.
The mechanical lists at online stores, the picture of the book cover, and the stars next to the books can take you only so far. New books are often discovered in real shelves and not at the click of a button. The stores make sure that quality writing finds readers, and that the reader is not blindly bombarded by bestseller lists. They make sure that every time we cross them, the boys grovel for "a quick peek." They keep our shelves well balanced.
So today, as I chanced upon a post celebrating the independent booksellers in UK, I figured ours too needed a heartfelt thanks and an applause. For, it is because of them that we are constantly running out of bookshelves, that the bookworms are well-fed, that we get to run our hands over gorgeous covers, soak in the sights, and indulge in the fragrance of a new book.
I know it is tough for you to fight the online onslaught. But I also know that your doors will always stay open. So here's hoping that the bell on the door keeps jingling for years to come, many more little ones step out of your doors brimming with new books, and our shelves always have your mark on it.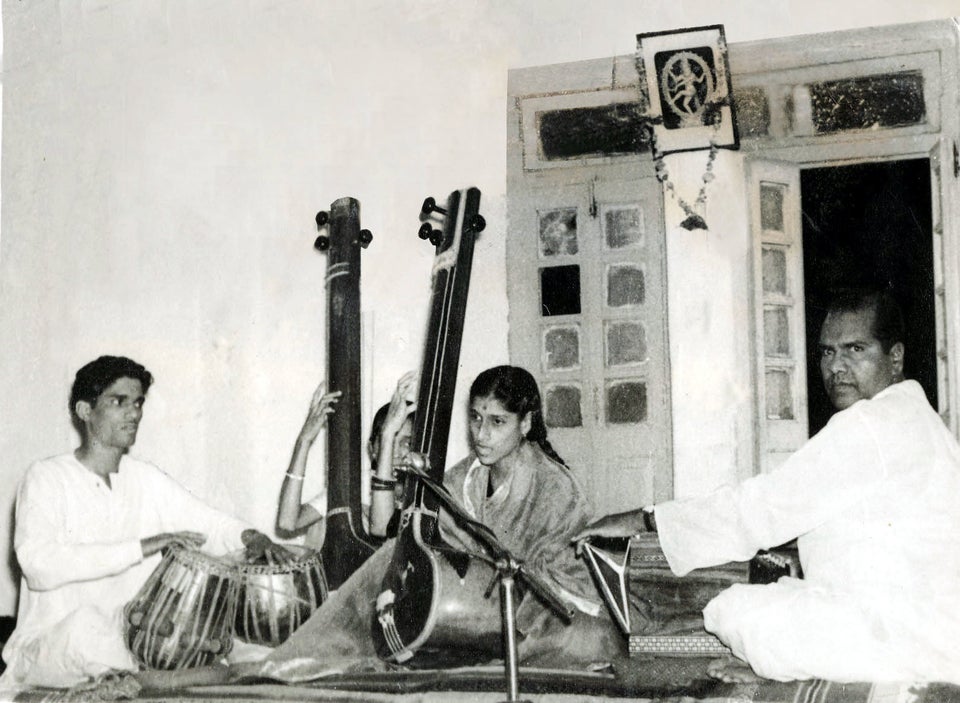 Rare Photos Of Legendary Singer Kishori Amonkar