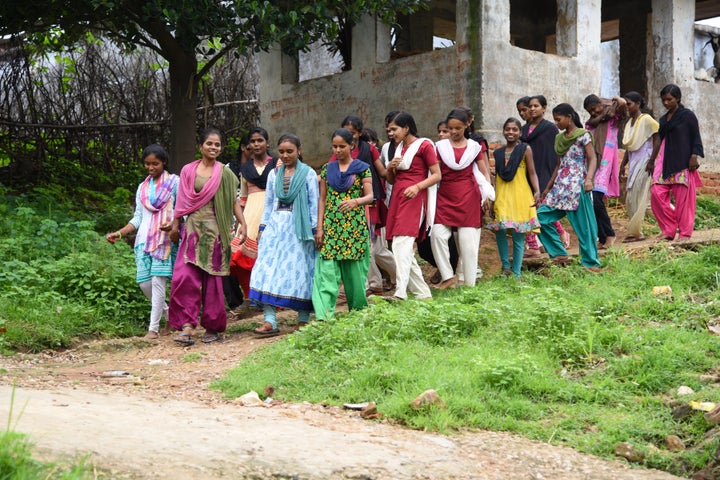 As I undertook two back to back trips to two states—Bihar and Jharkhand— that arguably fare among the worst in terms of gender equality, little did I know that I'd return inspired and hopeful rather than dejected!
In my visits to some remote villages of Bihar and Jharkhand, I met many men and women, boys and girls. And as I listened to their stories a more nuanced gender narrative emerged than the one we tend to hear via the media. This Women's Day, here are eight stories of women who've proved yet again that "when the going gets tough, the tough get going."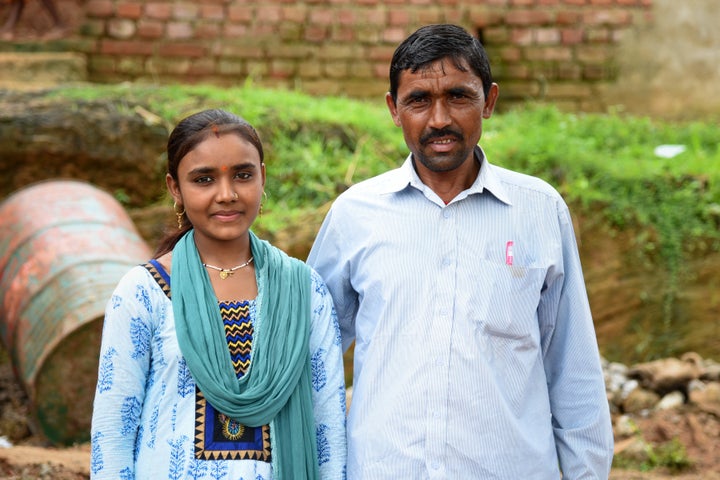 I met Shobha in a village called Pokhardiha in Jharkhand. She turned 19 this year. Yes, she is married. But that's only one part of her story. She resisted marriage until she turned 18, went against her parents first, then convinced them to support her decision, worked closely and actively with the Rashtriya Jharkhand Seva Sansthan, a project supported by CRY (Child Rights and You), to build a group of adolescent girls who would spread awareness about child marriage and got married only after her in-laws agreed to allow her to continue her studies. "I am going to become a doctor. My village desperately needs a good one," she beamed at me. "When my father turned into my supporter from being strongly against me, I knew I had my biggest victory."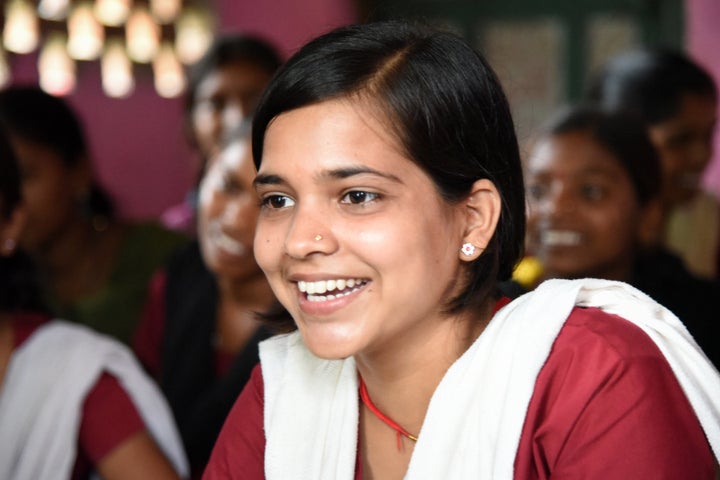 Following her lead, others like Anita have found the courage to talk to their parents out of the idea of an early marriage. Anita is currently studying in Class IX. A conventional beauty, she has had to fight societal pressures every step of the way, but there was no looking back for her since Shobha didi led the way. She is not going to give up on her dreams at any cost. "And through our group I will make sure none of my friends fall prey to this evil social custom," she says.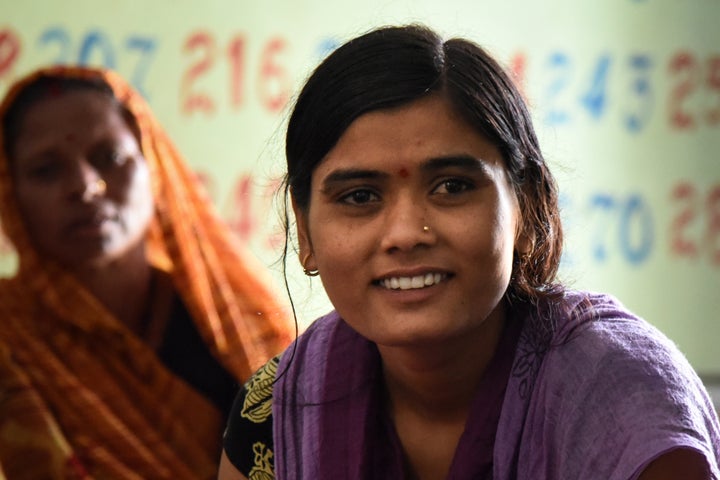 Saraswati leads another group of 15 adolescent and young adult women called the Shanti Kishori Mandali. She is 22. She is the oldest unmarried woman in the village of Mananpur. Her father is a teacher, and when she decided to teach him about the ill-effects of child marriage, he was happy to turn into a student as well. Not only did Saraswati manage to change his way of thinking, this opened up opportunities for her mother as well, who started working soon after as a teacher in a primary school in the next village! To add to this, her parents donated their agricultural land to help build a school in the village, "so that the other girls in my village can also have access to education easily," she says. "I don't even think of marriage. I want to complete my graduation and stand on my own feet first."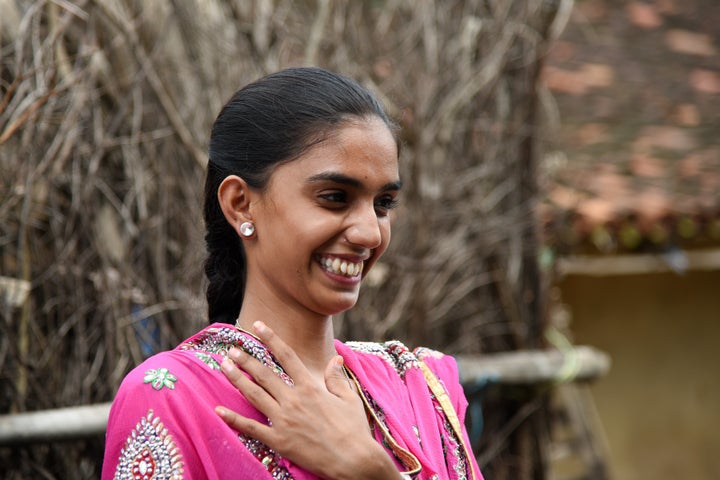 A little further away in the village of Mirganj lives Saleha Bibi, all of 17, owner of a melodious voice and full of life. Looking at her, it is hard to imagine that she was married off at the age of 12, suffered terrible domestic violence at her in-laws' place and now stays with her parents. "I am pursuing my intermediate course now. "Yes, I know I am a victim but that is not the end of my life. I have a long way to go and I am ready," she says.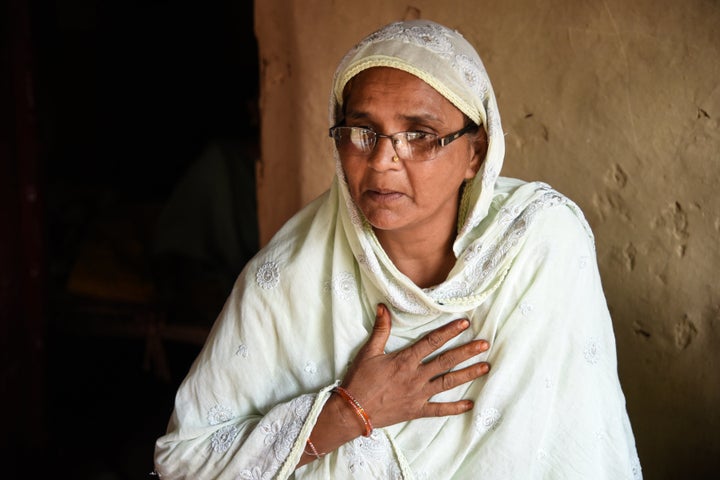 Her mother, Tehmina Bibi, is inspiration in another form. Coming from an extremely orthodox background, she is now a pillar of strength for Saleha. "I love my daughters as much as I love my sons. I did not know what child marriage is. Now that I do, I will do whatever it takes to make sure my daughter has a good life ahead. I don't think my girls are any less than boys."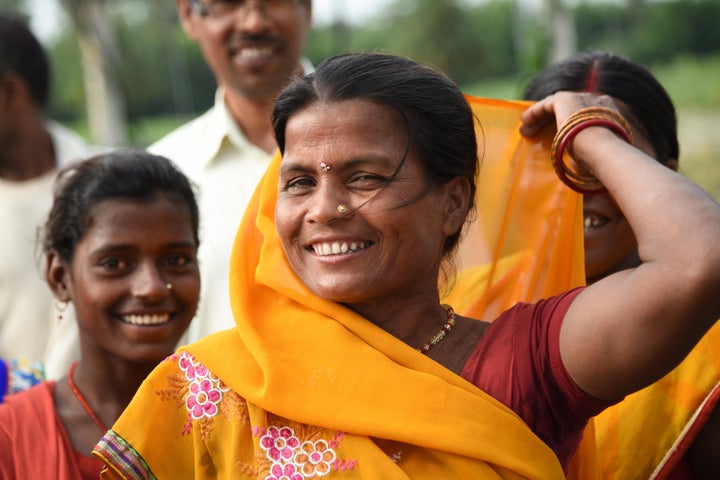 Speaking of mothers, in Bihar, the state adjacent to Jharkhand, I met Sunita Devi in a village called Balbhadrapur in Samastipur district. The first thing that struck me about her was that she doesn't wear sindoor. "Owing to terrible poverty, I sent my eldest son, Vijay to work in Kolkata when he was 10 years old. He never finished his schooling. When Pinky, my second child was growing up, I had thought of asking her to drop out and start working as well. But you know, it doesn't help. Child labour does not break the cycle of poverty. So my daughter, now sixteen, is still studying. She will get a job when she finishes her studies and we'll see better days." Not only does she encourage Pinky, she also assists Jawhar Jyoti Bal Vikas Kendra, a project supported by CRY, to ensure that children in her village go to school and not to work.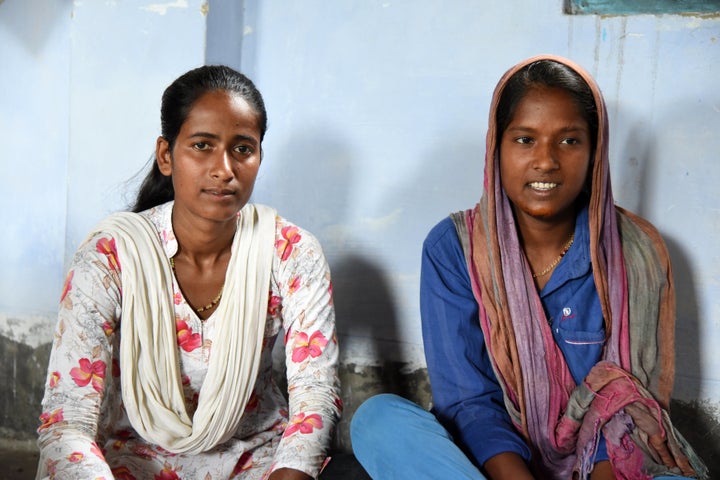 Fighting the world outside is easier than standing up to your own people. But these two sisters, Mamta and Puja Kumari, turned themselves into each other's strengths and did just that. "The minute we passed class 10, our parents said they couldn't afford to let us continue with our education. It was shocking. Because our elder brother was not only pursuing his graduation, but was also preparing for his B.Ed. We told our parents we will take up jobs to support our own education if they don't, but we will not give up just because they think girls are born to get married and have children." Puja is currently studying in her first year of graduation, and Mamta is in class 12.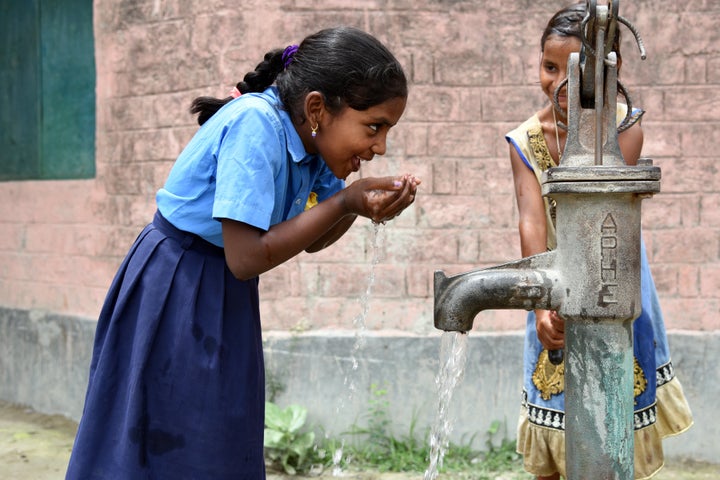 In a country where girls face discrimination from the time they are conceived, this is my tribute to the girls and the women who kept going against all odds. Here's looking forward to a world where girls are celebrated, loved and cared for, as they rightfully deserve.
"In India, girls face numerous hurdles on their road to education. The most difficult of these is the mindset that a girl child is not a 'worthy-enough' investment. Given proper education, girls can bring about a cycle of positive change. As they grow, they make better choices for themselves, which in turn helps them transform their life, secure their future and take care of their family. They grow up to be empowered women capable of influencing the community they live in, for the better. It is change agents like Beena who act like catalysts for CRY. They not only help us spread awareness, but are also positive role models for girls to follow," said Atindra Nath Das, director, Eastern Region of CRY.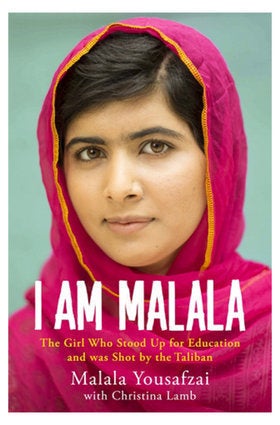 International Women's Day Reads