John Block via Getty Images
In the mesmerizing movie Life of Pi, Pondicherry (now Puducherry) is described as "one of the most beautiful places on earth". This tiny union territory with sylvan boulevards is truly unique. 98% of homes have electricity, 81% a phone, 82% a television, 94% transport, 93% an aadhaar card and 100% atleast one bank account after the Jan Dhan Yojana.

So, it is more than a tad surprising that of the only two cities that the Food Ministry chose to conduct "pilots" to replace the public distribution system's (PDS) subsidized foodgrains with cash - this affluent former French colony is one. Bafflingly, the über planned Chandigarh designed by Le Corbusier is the other. But does it make any sense to test the replicability of cash transfers, across the expanse of India, only in the best-case scenario?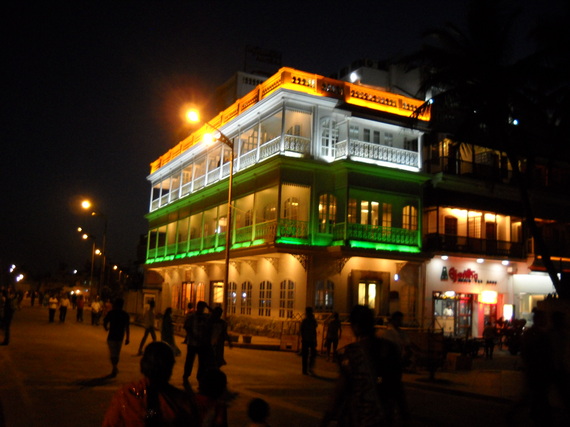 Yet, direct cash benefit transfer (DBT) is the latest buzzword in the Finance Ministry, which has mooted with ferocity for the "JAM Trinity" (Jan Dhan, Aadhaar and Mobile). But the question remains - will the poor have access to the trinity despite living on the margins? And is it possible in the first place to identify who is poor before doling out cash, the weakest design link of all targeted anti-poverty schemes? The Prime Minister's appeal to the wealthy to voluntarily give up their LPG subsidy speaks volumes of this inherent flaw.
Nevertheless, the Food Ministry is pulling all stops to push the Shantha Kumar High Level Committee's controversial recommendation for the "gradual introduction of cash transfers in [the] PDS..." to be "rolled out over the next 2-3 years." Economists have been crying hoarse about its faulty methodology, which overestimates PDS leakages. But, the Ministry has been shooting off letters to all states to coax them to switch from food to cash − necessarily with aadhaar.
But this clearly violates Supreme Court orders. In September 2013, March 2014 and March 2015, the apex court has ruled that aadhaar cannot be made compulsory. The government body, which generates these unique numbers, still operates without any Parliamentary approval. In 2013, then BJP vice-president Smriti Irani had even criticized that it "violated the Constitutional right to privacy". Yet in the JAM, aadhaar is mandatory.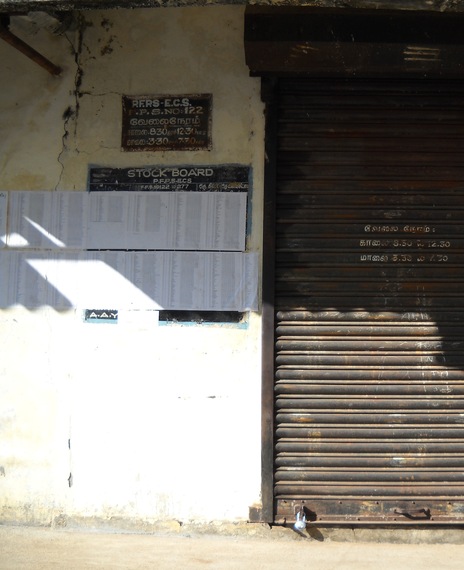 In ground zero, the Puducherry government, that is part of the NDA coalition, has gone several steps further. Nationwide, it is the first to replace 10 kilos of free rice per family with ₹300 in 3 lakh aadhaar-seeded bank accounts each month.
So, beneficiaries are now scurrying from pillar to post with their magic numbers. Delivery of rice has stopped for the last 5 months. Employees of ration shops (all run by cooperatives) haven't been paid their salaries for 4 months and may lose their jobs. Opposition parties are up in arms with several protest demonstrations. Even in paradise, apparently many people don't want cash.
Women complained that even if cash were deposited in their bank accounts, their husbands often withdraw money with ATM cards. Plus, their workload would double − first trudge to the bank and then the market or ration shops. And what if food inflation spikes? As one homemaker put it, "atleast rice will go directly to the kitchen."
Several state governments including Tamil Nadu, Odisha and Madhya Pradesh have written in protest. Similar experiments a few years ago in Kotkasim in Rajasthan revealed that the genuinely needy without the wherewithal to navigate this complex system got ousted. Delhi's Anna Shree Yojana launched with much fanfare for 1-lakh families too has been wound up.
And if cash were scaled up nationwide − what will happen to India's 48 million tonne mountain of food stocks? Will farmers, who are already livid with the land ordinance, be left high and dry with their harvest?
Surprisingly, during the passage of the Food Law, BJP leaders had specifically moved amendments in Parliament to "remove the provision of cash transfer and food coupons". So, why is the NDA government now singing a different tune with picture perfect Puducherry as an all too convenient backdrop?