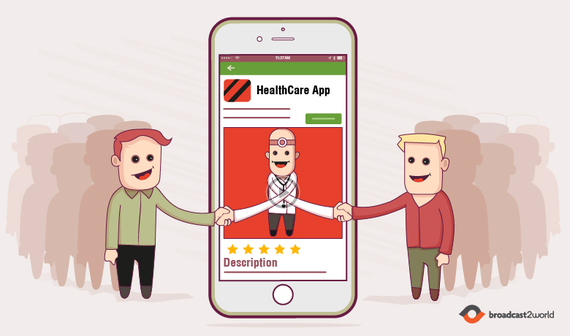 Two years ago, Forrester Research's Dr James McQuivey famously concluded that "a minute of video is worth 1.8 million words." The essence of this conclusion lay in the impact that a creative and innovative video can have when communicating with and engaging audiences. In this essence lies the phenomenal growth of video in recent times, particularly with the onset of the digital or internet era. A report by networking giant Cisco last year said that by 2017, videos will account for close to 69% of all traffic consumed online. Those are phenomenal numbers by any standard. Videos, therefore, are quickly becoming a key means for people to satisfy their information as well as entertainment needs.
Among the most popular video formats online are animations. Animated gifs were named as one of Facebook's top three ad-formats for 2016, as they leverage "one of the web's most popular forms of viral media with sleek movements that wow the eye." The research found that they generate tons of views which are easy to share. They are also easy to produce if the right images are available.
Imagine if such powerful forms of video were used to spread awareness and education about healthcare in a country like India where public health standards are way below the international level.
Animated videos can act as an effective tool to spread awareness about complex diseases and thereby help in prevention as well as early detection.
Healthcare is a sector which faces great challenges in communicating complex mechanisms of the human body. Videos, and in particular animated videos, can explain these complex processes in a simplified way. The multitude of players in India's rapidly growing healthcare space would do well to use such an impactful and high-consumption communication channel to demystify the various products and services they come up with on a regular basis. This would help them in building long-term customer relationships as well enhance brand loyalty considerably. A study by Axonn confirmed this when it found that 70% of audiences perceive brands in a more positive light upon viewing interesting video content from them.
Even for healthcare professionals looking to reach out to a wider audience and to surmount the challenges of location and logistics in a vast country such as India, animated videos can act as an effective tool to spread awareness about complex diseases and thereby help in prevention as well as early detection. Animated videos therefore have the power to save many lives, especially in a country where public health infrastructure and services are far below internationally accepted standards. Given such unparalleled benefits, can the healthcare sector and associated professionals afford to ignore such a powerful and cost-effective tool of public good?