yulkapopkova via Getty Images
I have been thinking of starting with my second book but no idea has struck so far. I don't know what to write on. Should I write on a women related subject like my first novel or should it be a thriller this time? Actually, love stories are hot sellers these days so it will be a good idea to write steamy romantic scenes but there are already so many romantic novels. Whichever topic I think of, it has already been written about by many authors and there is nothing left for me to write about. It appears that I have exhausted my share of creativity. Does the scenario sound familiar?
No matter how self-motivated and disciplined you are as an author, there will be times when you don't know what to write on next; there will be times when your mind just goes blank, when you feel that all the out-of-the-box ideas have already been taken away by other authors.
Everything seems boring and not your cup of tea but it is indeed appreciable that despite the blocks you still want to write and continue with your search for that elusive idea or the unpredictable twist in the plot.
When I was incorporating the changes in my manuscript as suggested by my editor Harsh Agarwal , we used to brainstorm on how to introduce fresh ideas in the plot and deal with writer's block. Here are a few tips practiced by me and so many other authors to ward off the writer's block.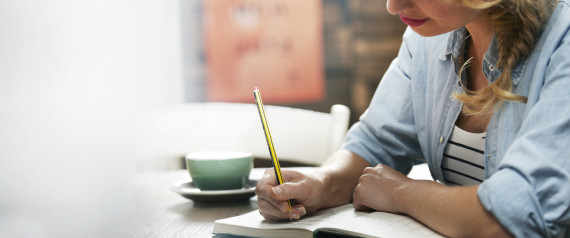 Stop thinking about that new idea or twist in the story that you are writing. The universal principle that if you don't chase something desperately, it will come to you on its own is applicable here too. The more you think about it, the farther away the idea will run from you. Chill, take it easy.
For the time being, how about catching up with your reading? Make a list of themes in the books that you have read. Though the main subject is only one, every book is a combination of various thoughts, ideas and characters even if there is just a brief mention about it in the book. The Other End of the Corridor deals with subjects like mental and physical abuse at home, comparison of our lives with others', self-discovery and finding our strengths when we are in crisis but there is also a passing reference to my protagonist Leela's brother who being a son was pampered as a child and is given preferential treatment in the family whereas Leela's desires are always sidelined. How about thinking through the reasons and digging deeper into this thought? Give wings to your imagination and you might be able to build your entire story on a brand new theme.
Another way is to branch out and focus your mind on blogging, writing an opinion piece for a newspaper, a short story or anything that is NOT related to that plot which has literally taken away your sleep.
The secret of good writing is not just the main theme but weaving the plot and its presentation. Queen, a Hindi movie of 2014, is a perfect example of this expression. It is the story about a girl's self- discovery who has been rejected by her fiancé just a day before her marriage. Yawn! What's so great about the storyline? But the movie turned out to be a Bollywood blockbuster and became unique because of its presentation and narration. Every small idea can be developed in to a full-length novel or a short story. All you need is engrossing narration.
Sometimes, the deadline is looming large and you don't have the luxury of putting your writing away and indulging in reading or something else for a while. In that case, writer's block becomes really a luxury which we writers can't afford all the time.
Use your observation skills. Go to a public place, college canteen, mall, restaurant or simply rewind to your last social get-together with friends or work friends. List down the people you met or saw. Focus on someone who was most weirdly or stylishly dressed and try to imagine his/her day before she arrived at the party. Did she come alone or with someone? Who was this someone with her - boyfriend, husband, father or a stranger? Did she like the dress she was wearing? Why did she look stressed? Think deeper and you will have a brand new twist to the story.
Do anything but don't let that writer's block linger on for very long else it will block you from the writing world.
Like Us On Facebook |

Follow Us On Twitter |

Contact HuffPost India