A decade ago, Miten Lapsiya, a Jalgaon resident, was at the highest point of his life.
His designing business was flourishing. He was churning out top-notch projects, creating brochures, stationary, marriage cards and print advertisements for clients.
He was happily married to Daksha, a loving, traditional Kutchi wife, and the couple's two kids Purvak and Yukta were excelling academically.
Three years ago, however, Lapsiya, at age 42, saw what he swears was the lowest point of his life.
Things were changing rapidly in designing: computers introduced sophisticated programs, businesses started promoting in-house design departments and visualisation concepts borrowed from western innovators meant that small businesses took a huge hit.
Add some serious family problems and Lapsiya's downward slide was complete.
Life was challenging. There were days that Lapsiya's head ached so much, he could not hold it up.
He knew he had to find peace somehow but he had no idea how. To stay sane, he became to play around on his iPhone.
He joined Twitter and connected to Bollywood superstar Amitabh Bachchan. Then he followed him on Facebook and Tumblr. Lapsiya had always been an ardent admirer of the living legend. But now in his sadness, he found a new inspiration in reading his superhero's social media posts.
He says that the philosophy, the wisdom and the spirituality of Bachchan's writing soothed him.
Lapsiya's broken soul slowly began to heal. He found a sense of calmness in just thinking of how his idol had fought and won life's challenges again and again.
Every morning, as he prayed in his temple at home, Lapsiya felt gratitude towards Bachchan. He wanted to thank his idol and he wanted to give him a gift.
Using the mobile art on his iPhone, Lapsiya did a portrait of Mr. Bachchan, then another and then another. He didn't have a pattern -- he just randomly picked pictures and recreated them.
"I was depressed and tired. I wanted to find peace again," Lapsiya says.
After months of creating portraits, Lapsiya realised one day that he had more than 800 of Mr. Bachchan's pictures.
Suddenly, he had an idea. How about if he did 1,000 portraits and presented it to the superstar on his birthday, October 11?
Once he got the idea, he began to work feverishly, tirelessly and passionately. He mentioned the idea on a Bachchan blog and one day, miraculously, he was invited to the sets of Kaun Banega Crorepati?
In an unforgettable moment, Lapsiya presented the collage of pictures to Bachchan. He couldn't reach his goal of 1,000 but the studio audience loved his work. His elderly parents Chandrakant and Madhuri cheered him on, as did Daksha.
And Bachchan was touched by the gesture. Lapsiya was thanked on Twitter by the legend, he was frequently retweeted and his following grew from 200 to more than 1,000 currently.
Today, Lapsiya is part of the Bachchan EFs (extended family) and has won the admiration and respect of many who appreciate his talent, his creativity and his ability to create portraits.
Encouraged by the response to his work, Lapsiya began to do portraits of other Bollywood celebrities and famous people.
He has been thanked and retweeted by so many celebrities that it's hard to compile a list. But I will start with legendary journalist and a powerful Indian voice, Pritish Nandy, who is kind, generous and encouraging to Lapsiya. He even follows him back on Twitter.
Lapsiya has won Nandy's heart with his unique portraits of him. They always have a picture and quotes taken from interviews that the great newsman had given throughout his life.
Other celebrities who have thanked and retweeted Lapsiya include journalist Barkha Dutt and Bollywood actors Nimrat Kaur, Aditi Rao Hydari and Randeep Hooda.
He routinely sends uplifting art to ordinary people, his followers on Twitter. (Full disclosure: I have gotten some art and it always makes me smile.)
Lapsiya's art on Hooda and Hydari made the newspapers, DNA India and The Indian Express respectively. A Times of India blog on Bachchan carried a picture drawn by Lapsiya. He has been written about in Maharashtra Times, Dainik Bhaskar and Creative Gaga Magazine.
For Holi, Lapsiya drew colours on Hydari's black-and-white Twitter display picture. Happy, she thanked him and made his portrait her display picture.
He's gotten accolades, praise and appreciation but Lapsiya has never received any money for his work.
He does not care."I like drawing people. It gives me immense satisfaction to see them happy. I love the smiles I bring to people," Lapsiya says.
'I forget the burdens of life. I begin to get more positive and I pray that good things will come."
The one regret he does have is that Bachchan does not follow him on Twitter. But he stays upbeat on that. Maybe one day it will happen, he says wistfully.
After all, business has picked up. Things are looking up.
For a kind soul who gives so much of his talent and time to others, it's well deserved.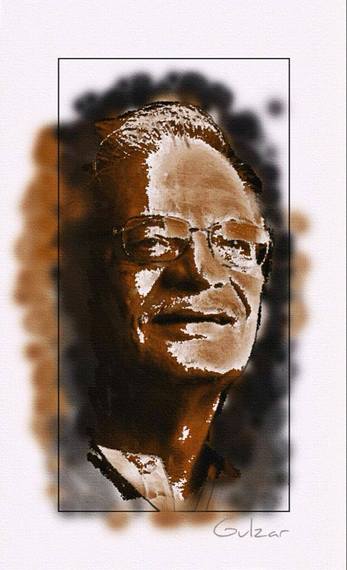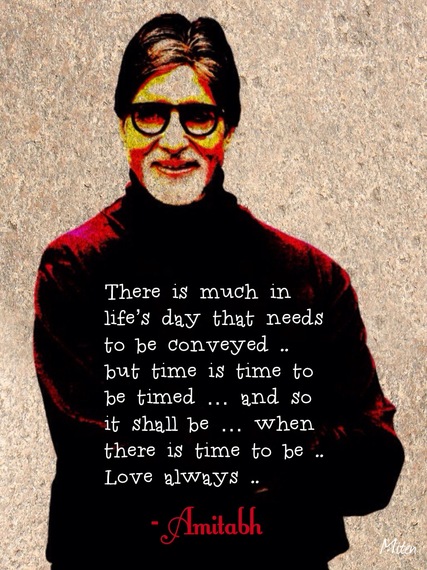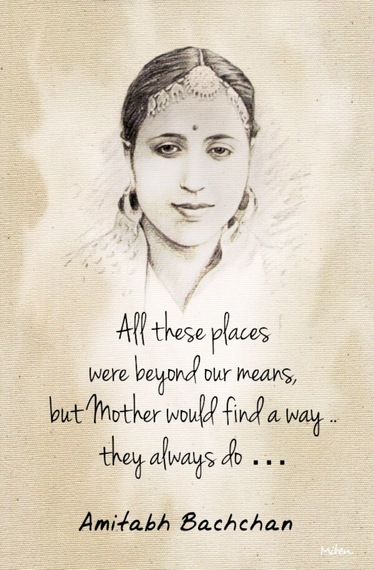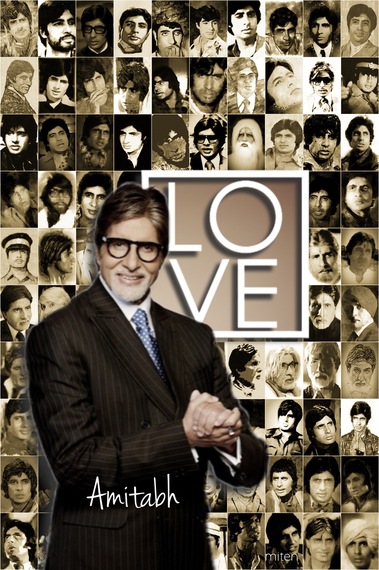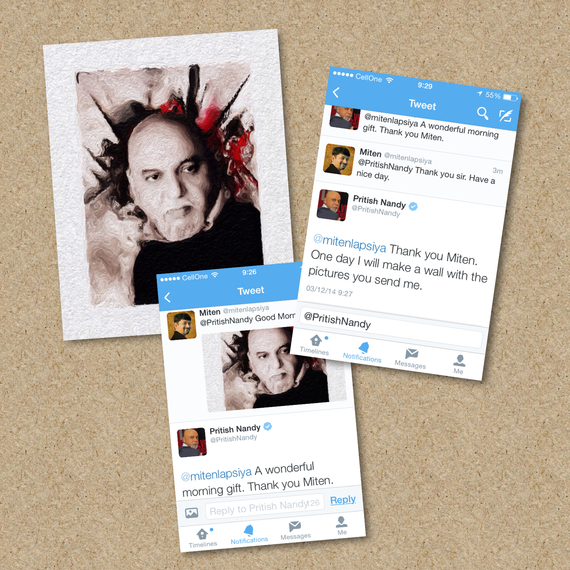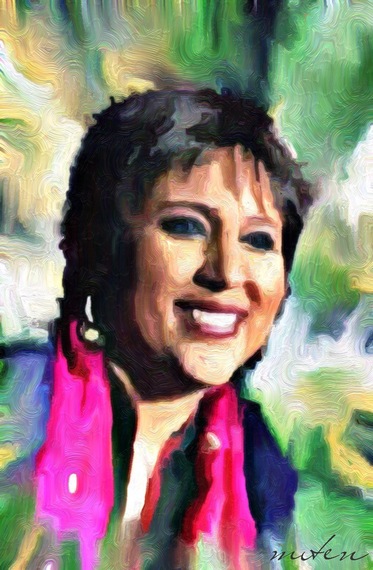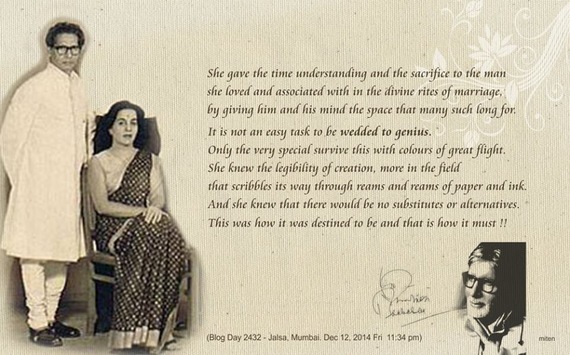 To see more great artwork follow him @mitenlapsiya.