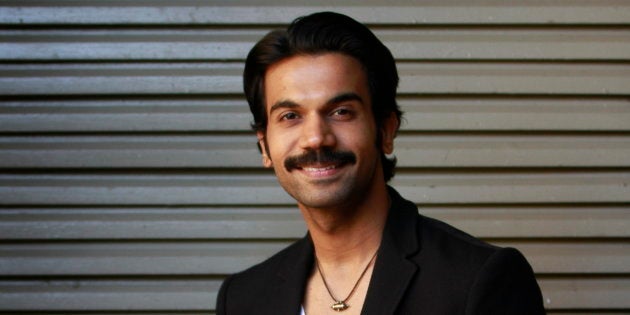 Indian indie cinema's drum roll has been gaining momentum for a while now. The first real rumblings of the movement of a leviathan. In the last seven odd years, the blurring of boundaries—that were ironclad at one time—between mainstream and "parallel or art house cinema", the level of awareness both amongst the audiences and the industry, the rise of the new film professional, exposure on international stages and the sheer hunger for varied content across platforms have all steadily contributed to expanding the Indian cinema-viewing and cinema-making sensibility, if not altering it just yet.
Fast forward to 2017 and it hard not to notice that this constant and quiet shift has lead to a killer year-opening for players who are clutter-breaking outliers, with fewer means than a single episode of a saas bahu serial! This year began with the release of Shlok Sharma's Haraamkhor; then, Sanal Kumar Sasidharan's Sexy Durga won the Hivos Tiger at Rotterdam; Pulkit's critically acclaimed psychological drama Maroon released on Netflix; Vikramaditya Motwane's urban thriller Trapped will release in March.
Legacy is more important to me than money. Films are enduring and for posterity. Fame and money are by-products.
The strong Indian presence at the Berlinale is the icing on the cake: Haobam Paban Kumar's Lady of the Lake and Amit Masurkar's Newton are screening in the Forum section, Amar Kaushik's debut short feature Aaba features in the Generation Kplus section. Apart from these, Indo German productions Aapothkalin Trikalika (The Kali of Emergency) by Ashish Avikunthak and Bernd Lutzeler's Camera Threat and Indo-UK production Gurinder Chadha's Viceroy's House are also screening at the festival.
This is my third year at the Berlin International Film Festival. It has become an annual pilgrimage since I started working at the Mumbai Film Festival. Confident that I had cracked the code for navigating the biting cold in the city during the festival, I scoffed when my father asked me to check the weather before packing for the trip. Been there done that dad! I landed in Berlin in the middle of the afternoon and very soon was done in by the -4 degrees temperature that slapped me in the face and pretty much everywhere else on my body. Despite the I-will-not-feel-anything-if-you-punched-me-in-the-face cold, the excitement at Potsdamer Platz (the festival hub in Berlin) showed no signs of dipping like the temperature outside. The mood was electric. The line-ups for screenings longer than ever, the restaurants teeming with delegates and buzzing with conversations about all things cinema.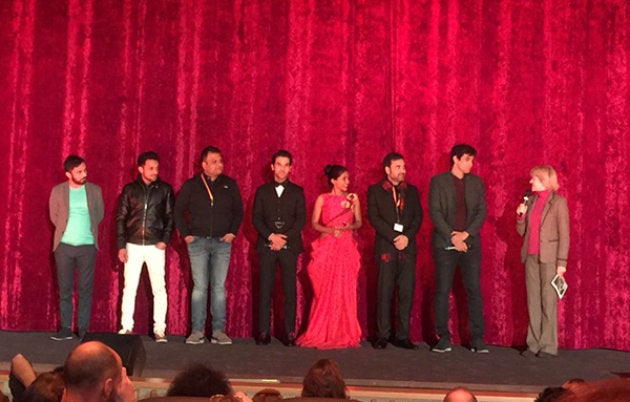 The world premiere of Newton was the first big premiere from India at the festival. The afternoon before the big night, I met up with Newton himself, actor Rajkummar Rao. He had landed in the city a day before and was still recovering from jet lag, managing pre-premiere jitters and figuring layering of a very different kind for combating the weather. I had seen the film last year and it hit me like the rock of Gibraltar. It is a cracker of a political commentary on the times we live in—but without the decibel levels we have come to associate with political thrillers in our country. Rajkummar is in almost every frame of the film so you practically can't take your eyes off him but the truth is that you don't want to. The film has a stellar supporting cast (Sanjay Mishra, Raghuvir Yadav, Pankaj Tripathi) but the scene stealer is Rao's immersive and intuitive performance as the indomitable Newton. Rao has a penchant for demanding characters. He picks work that is difficult and consuming. There is no scope of winging it in these roles. These characters stand on the legs of credibility. There is no background score underlining each emotion, no larger than life 'entry on screen' scenes and the characters are not saving the world in the conventional superhero template. We found a warm corner inside a coffee shop to chat Newton, film festivals and managing the noise around success.
Smriti Kiran: World premiere at the Berlin International Film Festival is a matter of pride for any film but back home in India, does this become a cross to bear for the commercial prospects of a film? Despite the shift in perception, it still slots a film in the category of inaccessible cinema.
Rajkummar Rao: I have a problem with this simplistic slotting of films. Eventually the film works because of the way it has been made. What we have is an awareness problem. Film festivals are one of the key ways of creating awareness and curiosity about a film. The audience wants to watch engaging content. If something grabs your attention, you will invest time in it. I feel engagement is entertaining. Our definition of entertainment is very narrow. Audiences in our country have been watching greats like Satyajit Ray, Guru Dutt, Shyam Benegal, Hrishikesh Mukherji so if we take good content to them, they will watch it. Lunchbox did well, Kapoor & Sons did really well. We just have to try harder to reach people.
[T]he audience can decide whether they want to watch the film or not, but them not knowing the film exists is very problematic.
We have to promote and push our films with the same ferocity as the big ticket films are promoted but with strategies that are tailor-made for our films to expand reach and interest. It is the duty of our producers to create maximum awareness and work hard to reach audiences. After that the audience can decide whether they want to watch the film or not, but them not knowing the film exists is very problematic.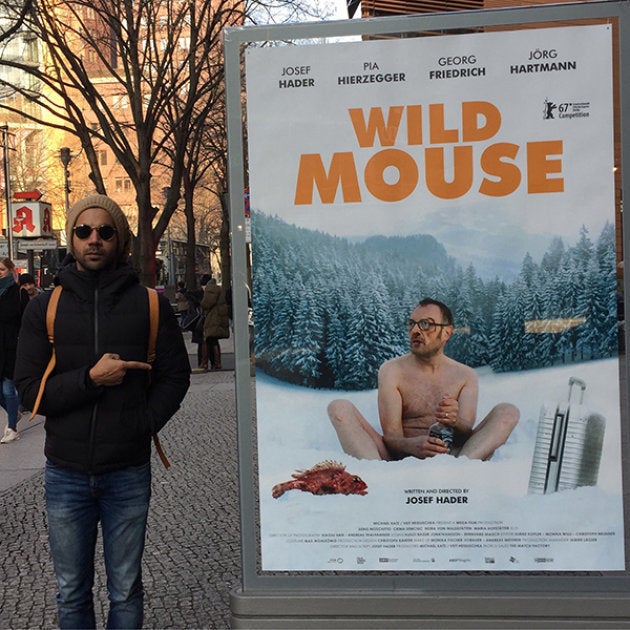 Success comes with a lot surround sound. Advisers come crawling out of the woodwork, everyone has an opinion on what you should do next and the inevitable comparisons begin. How do you manage this when the path you have chosen is the one less travelled?
It is really about deciding what you want. Do you want a fancy lifestyle, a private jet or do you want to have the freedom to do what you love? Go on set and come back satisfied? If you follow the latter the former eventually follows. The two are not mutually exclusive. Legacy is more important to me than money. Films are enduring and for posterity. Fame and money are by-products. You cannot control it. The only thing you can control is the work that you do.
But the attention can really be dizzying. There are very few who can or have been able to withstand the noise.
I am very bad with public attention. I feel suffocated. I am already nervous about this evening. The whole dressing up, walking the red carpet and a host of people looking at you. The spotlight makes me very uncomfortable. I act for myself. I hate it when people clap on set after a good shot. I aspire to be one of the best actors in the country, probably the world, but I don't want anyone to recognise me. I am really far behind in my dream but this is what I am working towards and I want to do it without all the attention. I read negative PR articles sometimes but then everyone has become too smart to be affected by those anymore. I want to be known for my work. Both my partner Patralekha and I believe in this.
I am very bad with public attention. I feel suffocated... The whole dressing up, walking the red carpet and a host of people looking at you.
For me acting is like painting. I am doing it for myself and I am enjoying it. I don't want people to come and say while I am doing it that wow what a stroke. I just want to finish my painting in peace and then take it to people for their opinion. I have done it with full honesty and now you decide what you feel about it.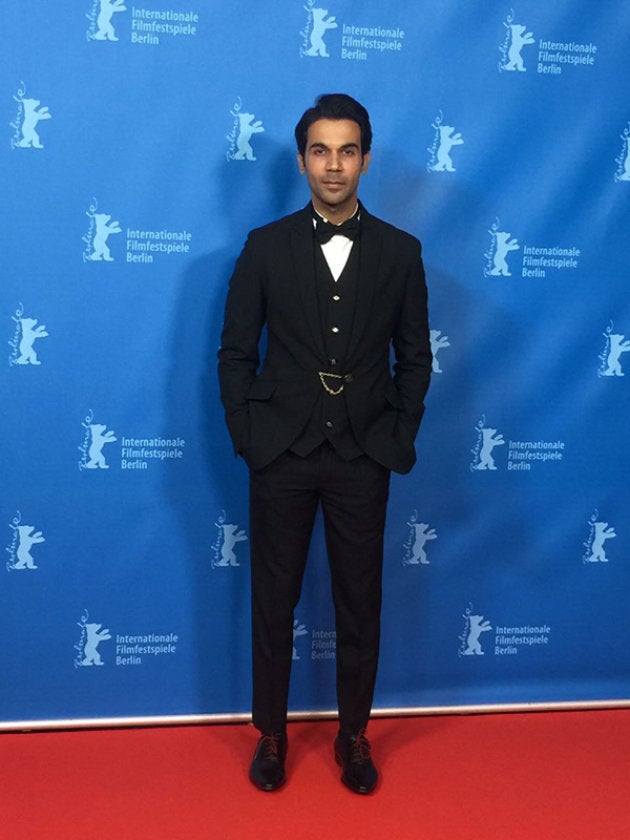 Why has it been so hard for film festivals across the world to get big ticket Bollywood films despite the opportunity to interact with talent and exposure the festivals offer?
Being at a festival is a rare opportunity. We have to start realising the value and importance of these festivals. You meet the best in the business here and the level of conversation is global. It is not restrictive. You meet talented and diverse people from around the world. You can actually leverage a festival for massive awareness for your film.
What is the one thing you want the audience to take back from Newton?
Our entire team is here. They have worked through the most arduous conditions to make this film. I just hope people appreciate what we have done and what we have tried to say. It is not a conventional film. I hope it can add to changing the perception the world has of us as a cinema culture. We are not just song and dance. We are more. We tell stories.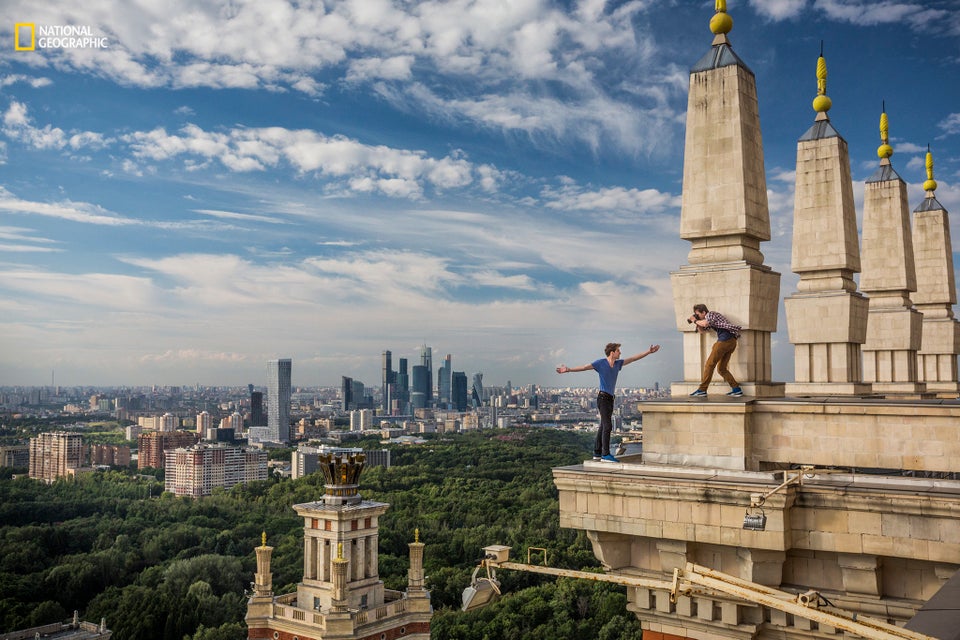 7 Incredible Pictures From National Geographic's Best Photos Of 2016