SAM PANTHAKY via Getty Images
The Women's Day celebrations last month marked women's fortitude, courage and achievements. Unfortunately, it largely confined itself to urban women, and that, too, to the middle and upper classes. The majority of women in Indian cities -- those who belong to the poorer sections of our society and struggle against many odds to help provide for their families --found little space in the celebrations.
These invisible women work in the homes, streets and markets in our cities, and yet we do not see them, or acknowledge their myriad contributions. They can be working in your home and mine, or providing us with our daily needs or collecting our garbage. Despite their daily contributions to our lives and needs, how many of us are ready to acknowledge that they are indispensable to our very existence?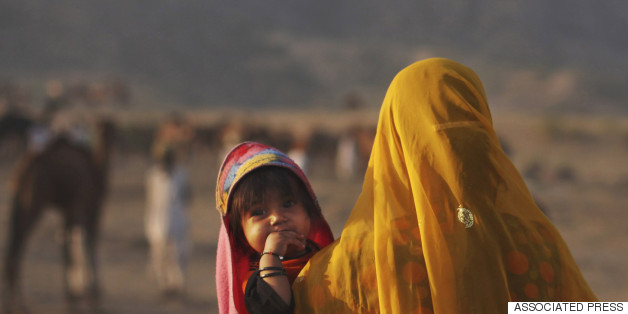 Informality defines cities in India, particularly for women: in 2009-2010, over 80% of all women urban workers were informally employed. The very fact of being in the informal economy means that their lives are filled with insecurity, risks and hardship. Earnings are low, abysmally so, and irregular, but there are many other concerns as well. Illness for these women, or members of their family, often means a loss of employment and earnings. Childbirth becomes an economic risk, as does old age. And natural calamities such as floods and cyclones destroy not only shelter and habitat but are quick to wipe out their lifetime savings and source of livelihood.
Yet these women struggle, driven by an inner yearning to seek a better life for themselves and their children in the cities in which they live. If we wish them to climb out of poverty and lead a life of dignity, we need to include them in city planning and give them a voice in local economic development. This will require a radical reappraisal of urban planning processes as well as the development of a new approach which takes cognizance of and supports urban informal livelihoods, especially women's informal employment. It will need a new way of looking at women's work - in visibility and value - as well as validate their contribution to economic growth.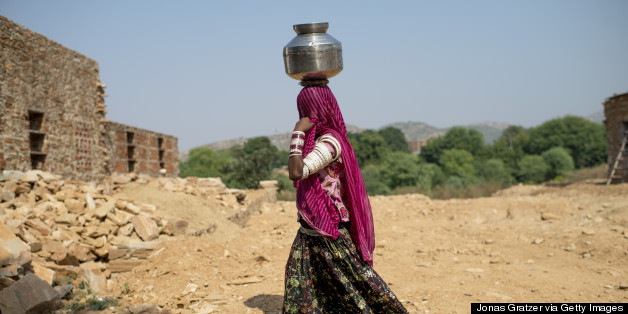 And it is not as if this is not possible at all - it has been done, albeit on a small scale and irratically. In Ahmedabad, due to the efforts of SEWA, an organisation of poor self-employed women, the home-based workers have been given access to better housing and infrastructure facilities in the slums. Vendors have been alloted space to vend in several cities in India, Bhubaneswar being one of them. Waste pickers have been integrated into municipal waste collection and recycling by the efforts of KKPKP, an all women trade union of waste pickers, in Pune. We need to learn from these islands of good practices to develop an approach which includes women's voices into the urban planning process and to recognize their right to the city.
The bulk of women in cities remain in the shadows - poor, marginalized, insecure and voiceless. But this can change, and Women's Day celebrations from now on can lead the way.
Like Us On Facebook |

Follow Us On Twitter |

Contact HuffPost India