Sanjukta Basu
As part of my continuing efforts to travel around India to explore questions of gender and space (including gender segregation of public spaces), and document my experience through photographs, I went to see the Basant Festival at Hazrat Nizamuddin Dargah with the objective of capturing the gender representation there.
Every year on Basant Panchmi, Nizamuddin Dargah gets enveloped in the colour yellow to celebrate the legacy of Hazrat Amir Khusrau. Lovers and devotees of Khwaja Nizamuddin Aulia and Qawwali singers dress up in yellow and throng here to express their devotion. The festival has become a major attraction for history and culture enthusiasts and tourists -- magazines write about the event, photography clubs hold photo walks and heritage groups conduct history tours.
The thing I couldn't capture in a photo were the male voices saying, "Ladies log ko hatalo, namaz shuru hone wala hai."
Amidst all the fanfare, the gender question is all but forgotten.
Thus, I am hoping that my photographs offer some commentary in this vacuum and that they express how gender, space and religion intersect at the festival.
The most striking thing about the Basant Festival to me, more than the bright colours, was how shadowy women were, how they are essentially excluded. It is the men who sing qawwalis and who mill about enthusiastically in their white and yellow attire.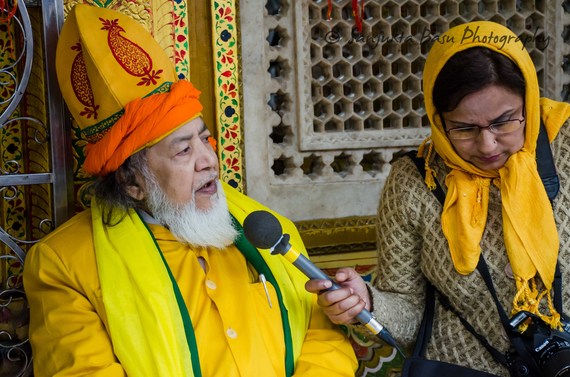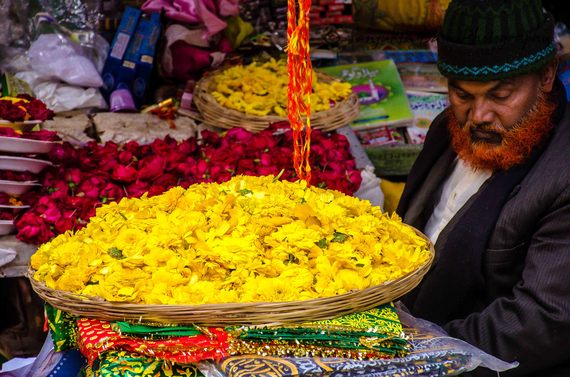 The women are sidelined. Wearing black burqas, they sit separately, away from the centre of the activity.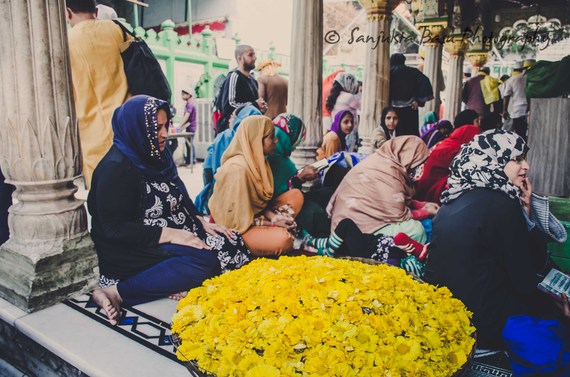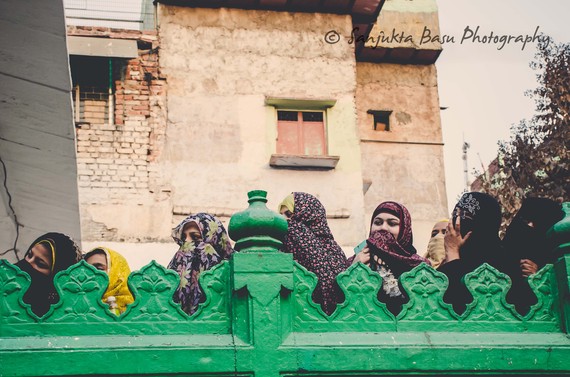 There were many small boys also dressed in yellow and white sitting at the centrestage, signifying how they will take the reins when they grow up. Too me this is a visual representation of patriarchy.
The men's prayers are heard on loudspeakers and large group of men worship together in a sign of unity and solidarity with fellow humans. But women are not part of it. They are seen reading their prayer books silently, sitting away from men.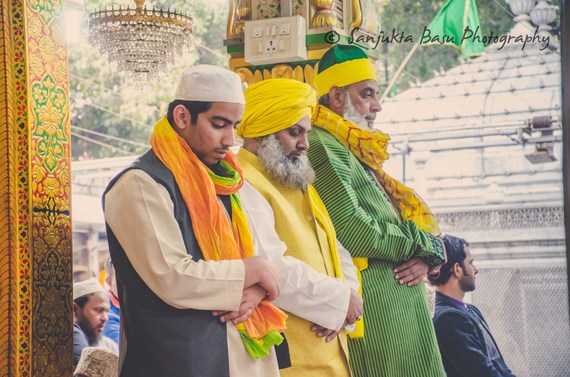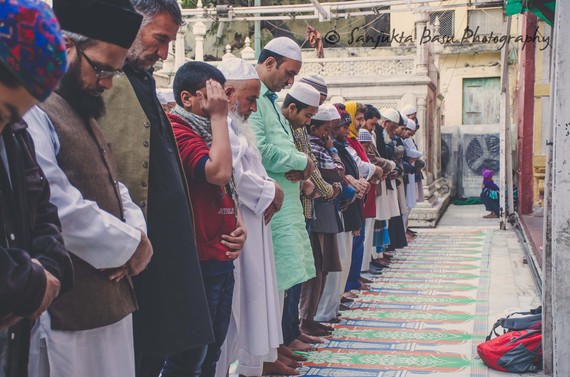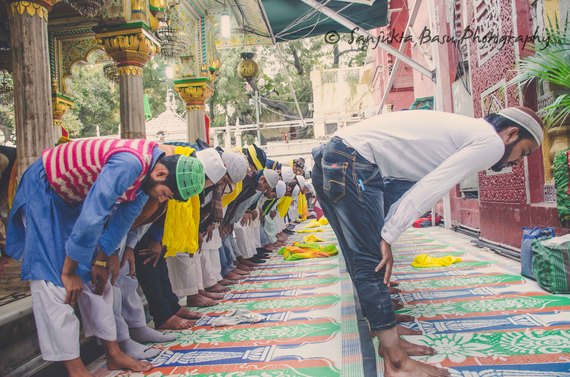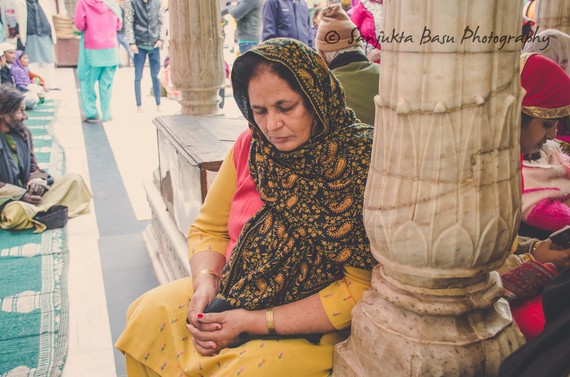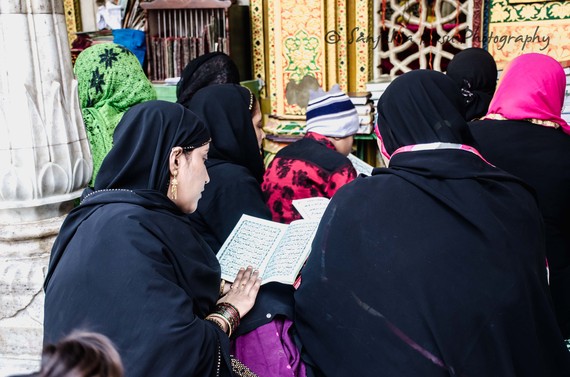 In this context a friend recently said, "So there are some religious reservations about women, let it be. Why are feminists so focused on trying to bring notional changes while 'real' issues of violence, illiteracy are not being addressed? Women's rights to enter temples or dargahs are mere notional changes."
So let me explain why notional changes are important, though I think it's unfortunate that feminists are constantly made to feel guilty of their demands and have to give justifications and explanations. First, change is a 360-degree phenomenon, and one change is not more important than others. Second, notions and ideologies are at the root of social rules and values, aren't they? Unless you hit at the ideologies how can you bring an overall change?
Lastly, the thing I couldn't capture in a photo were the male voices at the start of the namaz saying, "Ladies log ko hatalo, namaz shuru hone wala hai (Remove the ladies, prayer is about to start)."
See more of my gender and travel-related posts on my travel blog SWBT
Like Us On Facebook |

Follow Us On Twitter |

Contact HuffPost India

Also see on HuffPost: