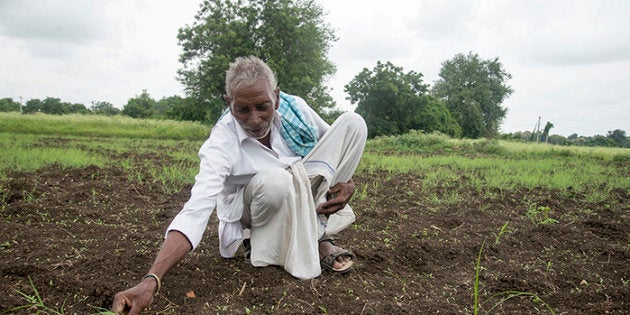 Lack of access to clean water and unpredictable weather conditions are making things worse for farmers. Many are forced to depend on untreated wastewater for irrigation, to a much larger extent than previously thought.
If adequately treated, domestic wastewater offers a sustainable solution to everyone in the food production and consumption chain.
To help tackle this, ICRISAT, part of the CGIAR consortium, has established several village-level wastewater treatment units, known as constructed wetlands, in partnership with local governments and private companies to supply safe water for irrigation. With 87% removal efficiency for pathogens, these units reduce health risks and provide water security to farmers.
Domestic wastewater continues to increase as the population grows and we must look at it not as waste but as an asset and source of value. If adequately treated, domestic wastewater offers a sustainable solution to everyone in the food production and consumption chain.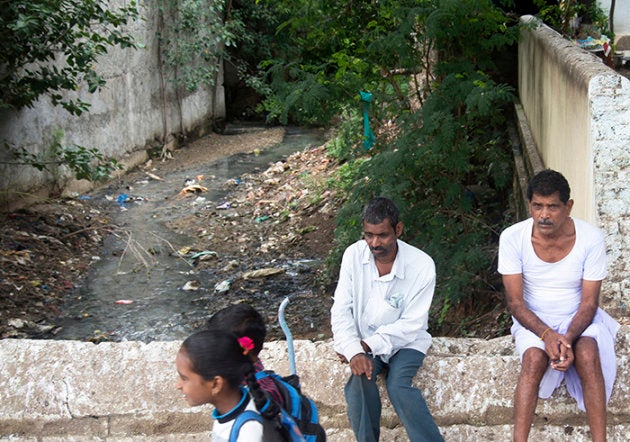 Untreated and poorly managed domestic wastewater can contaminate irrigation and drinking water sources negatively impacting the most vulnerable.

The decentralised wastewater treatment units consist of constructed wetlands with a filter bed of locally available sand/gravel and vegetated with specific wetland plants. This technology is an outcome of Water4Crops, a large Euro-India collaborative research project co-funded by the Government of India and the European Commission.
Serigudam Sailu is a farmer from Telangana, India, with a mere half acre of fragmented land and without irrigation facilities. He depends entirely on rain to cultivate sorghum and pigeonpea to support his family. Without access to alternate water sources, conditions were difficult during low rainfall and long summer months.
At Serigudam's village in Kothapally, ICRISAT worked with the local NGO READ to establish the first domestic wastewater treatment unit in 2014.
The treated wastewater is available free of cost. Until then, Serigudam had no choice but to accept erratic yields.
"Three years ago, before using the treated wastewater, I was totally dependent on rain. If there was no proper rain, we suffered. As my wife and I eat what I grow, water availability means a lot to us," he says.
Now, with access to treated domestic wastewater all year, Serigudam has steady yields and is able to rotate crops, which has led to them diversifying their income.
"In summer, I grow sorghum on a quarter acre using treated wastewater and this gives me 600 kg that I set aside for my own consumption. In the next season, I grow coriander for sale as it fetches a good price."
Social stigma of wastewater
Even in dire situations, farmers might not resort to treated wastewater due to local cultural perceptions of its impurity. This is why it is crucial for farmers like Serigudam to set examples so successes can be scaled-up.
Safe wastewater recycling provides an additional reliable water source for irrigation, enhances crop yields for farmers and ensures safer food supply.
"Many villagers warned me against consuming sorghum grown with village wastewater, but I use this treated water as I can see the benefits. Now after three years, others see I am healthy and improving my yields so they have stopped their warnings," explains Serigudam.
The Kothapally wastewater unit has the capacity to regenerate 20,000 litres of wastewater every day to grow crops on one hectare farmland throughout the year. Following Kothapally's success, another treatment unit was established in the nearby village of Bhanur, thanks to a partnership with Asian Paints.
Here, Sri Ramulu has also started using treated wastewater for his farm.
"Since the last two years of using treated wastewater, I am better off. I use this water whenever my bore-wells don't have enough or when there is no rain. As I have water for continuous irrigation I harvest 6,400kg rice from 0.8ha land. Earlier with untreated wastewater the yield was about 500kg less."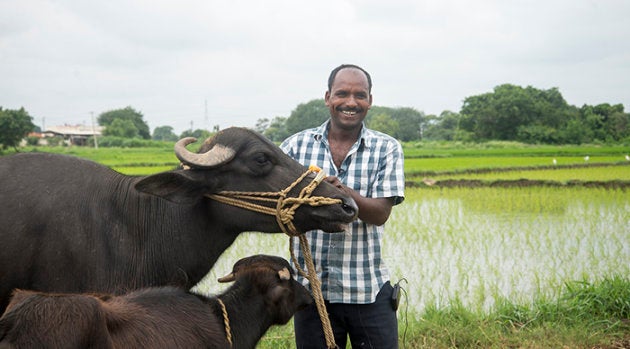 Continuous supply of treated wastewater allows smallholder farmers to undertake crop rotation rather than keeping their lands fallow and provides fodder for livestock.
Constant access to clean water has provided fodder for his six buffaloes and diversified his income and his family's nutrition as well.
"Now that there is water throughout the year, I rented 1.21ha of land near the wastewater source to help me with irrigation. On half an acre I grow grass for my cattle. On the remaining land I grow two varieties of rice, one for my own consumption and the other for sale."
This decentralised wastewater treatment system is now scaled out to 28 villages in Andhra Pradesh, Karnataka, Maharashtra, Telangana and Uttar Pradesh. With total treatment capacity of 863 m³ per day it can irrigate one hectare land at each village or provide water to nearly 3,000 rural households for domestic consumption[1].
Witnessing the success of this solution the government of Telangana is looking to scale it across the state.
Safe wastewater recycling should be encouraged to tackle the growing untreated wastewater use in agriculture. It provides an additional reliable water source for irrigation, enhances crop yields for farmers and ensures safer food supply.
[1] Average domestic water consumption in rural India = 50l and 5 members per household.