I grew up in the 80s, when losing yourself in a good book was how we spent summer vacations and almost every waking moment that we were not playing. As a youngster, keen on exploring every new author that I could lay my hands on, the single library membership I had, with its restriction on the number of new releases I could check out, was never enough. And so friends got together, pooled in their memberships, took out a lot of books, circulated them within ourselves, and were back in a week at the library for more.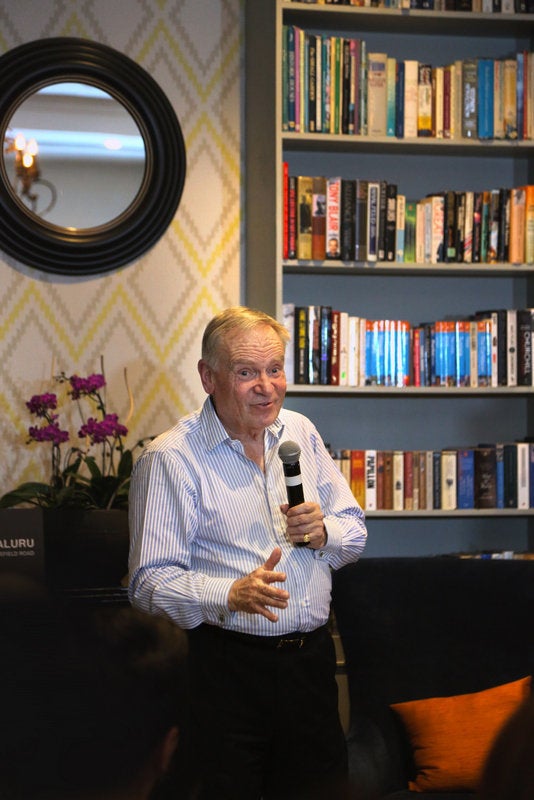 It was during these marathon sessions of reading that I was introduced to Jeffrey Archer. My mother was a member of a London-based library that would send out the latest of books to its paying members based on their choices from an index that was regularly mailed to them. One day, I happened to spot Kane and Abel by Jeffrey Archer on the book shelf and took it down. In a short span of time I managed to get through that trilogy and continued to be a fan of Jeffrey Archer's work ever since. From his short stories to his standalone novels, I found his writing simple, easy and with enough mystery and thrills to keep you absorbed.
If people don't like the book, you must still be able to say, "it's the best I can do", and not "I wish I'd spent more time on it." Jeffrey Archer
So you can imagine my joy on being able to interview the man himself on his recent visit to Bangalore to promote This was a Man, the last of his seven-book series called the Clifton Chronicles. As was expected, he regaled the audience at The Living Room of The Waverly Hotel & Residences where he was staying and spoke at a fireside chat of stories of his life as an author, a politician, a philanthropist and more. In the midst of it all, I managed to get a great interview with him too.
Harry Clifton/Tom Bradshaw in prison, Lady Barrington's cancer, Fisher and Giles in the parliamentary elections, Don Pedro's bankruptcy—there've been a lot of similar events in your own life. Is life always an inspiration for your books?
I suspect most authors rely to some extent on their own experiences and the people they've come across. There's no better example than Jane Austen, who lived in a small village and wrote only about women who were looking for a husband. But because of her genius, people have continued to want to read her books.
Most people at 76 are content to sit on the porch and watch the sunset, but not you! What drives you and makes things interesting?
There are two choices in life: to sit down and do nothing, or get up at 5am and pretend you're still in your twenties. This is becoming more difficult now, but nevertheless, I have no intention of slowing down, and am already working on the next book.
India seems to love you a lot and I dare say you do too, considering you bring in a bit of Mumbai in your Clifton series too. Why do you think you get the love you do from India?
This is a question I've never been able to fully answer, and indeed the turnouts at each of the signing sessions left me reeling. But Indians have a great love and enthusiasm for reading, and authors seem to be viewed in the same way as Bollywood actors, and I hope to be back next year!
You seem to have done it all—sports, politics, prison, philanthropist and now author. If not an author, was there another path you would have chosen to go down on?
I would love to have been a bar-room singer, and crooned away in the basement of some second-rate nightclub. But then it was Proust who reminded us, we all end up doing the thing we're second best at.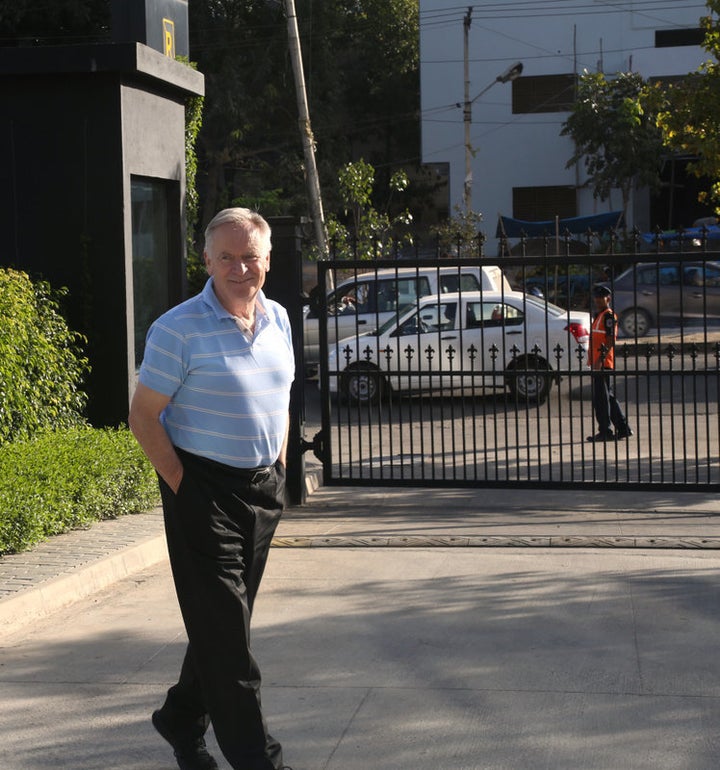 I still hand-write every word of every book, and have no command of modern technology, although I can now send a text! Jeffrey Archer
How would you describe yourself as an author?
I think of myself as a story-teller rather an author—what the Irish call a seanchaí, an old and honourable profession, which the public never seems to grow tired of.
You have been on the bestseller list a record number of times and still stand tall despite the many authors on the scene now. How much do the numbers mean to you?
If an author tells you he doesn't check the bestseller list, don't believe him. Of course I care how my books do, and even after writing for more than 40 years, I am still thrilled when a new book tops the bestseller list. If they stopped doing so, perhaps the public are trying to tell you something.
What goes into the making of a book each time you set out to write one? How do you know that it is the best you have got to give?
After 14 drafts, you're down to changing just the odd sentence, but you know you should know you can't do any better. The important thing is if people don't like the book, you must still be able to say, "it's the best I can do", and not "I wish I'd spent more time on it."
Social media has made it much easier for the average reader to connect with their favourite author. How has this instant connect worked for you?
Certainly Twitter, Facebook and my blog have allowed me to reach a wider audience on a daily basis, and not only to share with them aspects of my life and work, but to hear their stories and comments on my books. For example, a photo of my first granddaughter Vivien, just a couple of days after she was born, had an incredible response, and I loved that the biggest selfie I've ever had, in front of an audience of 3000 in Bangalore, reached almost 300,000 people. So it means I no longer have to travel halfway round the world to address 200 people in a book shop.
What do you make of technology making its way into book reading—Kindles and eBooks replacing the feel of a good old paperback in your hand?
I'm grateful to Kindle and the eBook publishers for taking books to a wider public, but I'm old fashioned enough to enjoy having and holding a book. I was delighted this year to have opened two new bookshops, so one can only hope that the much heralded death of the book is exaggerated.
Do you still hand-write all of your books?
I still hand-write every word of every book, and have no command of modern technology, although I can now send a text!