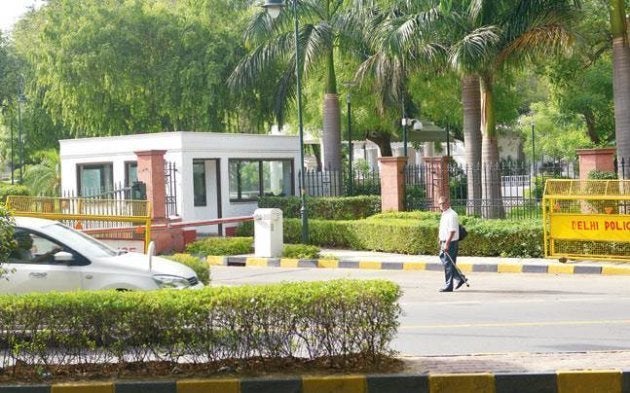 I was driving through the heart of New Delhi the other day, pointing out the sights to a family that was visiting India for the first time. As we drove past Nehru Park and took a right at Ashoka Hotel, I pointed out 7 Race Course Road (now Lok Kalyan Marg) to Isabella, the 10-year-old sitting in my car with her parents.
I said, "See that? That's our Prime Minister's house."
The child stared out of the window for the entire duration of time it took to cross the estate boundary and get to the next traffic crossing, and then asked, "But why does he need such a big house?"
(Out of the mouths of children...)
"Because he's the Prime Minister, honey," her mother replied cheerily.
"But why does he need such a big house?" the child persisted.
"Because he's a big, important man with a big job and he needs a big house."
"But what does he need such a big house for?"
Her mother, now slightly exasperated, turned to me and said, "How big is that place, anyway?"
We had stopped at a traffic signal so I pulled out my phone and quickly googled the answer.
"The whole estate is 12 acres," I said.
The light turned green and we continued to drive into the centre of the city. Isabella had, by now, spotted India Gate and changed her line of questioning. Now she was curious about why it was called India "Gate" and what the gate led into. Children can ask tough questions!
Mujica preferred to live in his modest country home on the outskirts of Montevideo rather than in the luxurious presidential palace in the capital.
But her previous question continued to linger in my head—"But what does he need such a big house for?"
When I got back home that evening, I decided to do a little research on 7 Race Course Road. Some of the first hits in the search, interestingly, were YouTube videos about TV programmes on the Prime Minister's official residence that had been aired by various channels (India TV, etc.) in the wake of Narendra Modi's huge electoral win in May 2014.
The YouTube videos were fascinating! Variations of soundtracks from Air Force One and Mission Impossible played in the background as commentators showed their audiences infographics of the estate and visuals of black sedans, breathlessly informing their viewers that Narendra Modi's new residence, 7 Race Course Road, contained not just one, but five bungalows! They also proceeded to tell them with great pride that 500 SPG commandos guarded the property, which, incidentally, also has its own helipad.
And yet Isabella's question continued to ring in my head— "But what does he need such a big house for?"
I then decided to google "world leaders who have chosen to live frugally" and the first name that came up was Uruguay's former president, Jose 'Pepe' Mujica.
I confess I had never heard the name before, but the more I read up on the man, the more I liked what I read. As Uruguay's president between 2011 and 2015, Mujica successfully took on the tobacco industry, supported environment-friendly policies to the hilt, opposed and spoke out against war and actually managed to redistribute his nation's wealth. He also legalised abortion and gay marriages in a staunchly Catholic country.
I then came across an article in The Wire by Shobhan Saxena, a Brazil-based journalist, about a speech Mujica had given to a packed audience of 6000 students at the University of Rio de Janeiro (UERJ) campus in 2015. As I read excerpts of his speech, I began to understand his popularity amongst the people of South America, especially its youth...
"Democracy is not perfect because we are not perfect. But we have to defend it to improve it, not to bury it,"

"In life we have to defend freedom. Doing something for others is called solidarity. And without solidarity there is no civilization. The only losers in the world are those who refuse to fight or dream. Raise your flags, even when you are not allowed to raise it."

"There should be no room for any form of fundamentalism in our lives. We have to overcome individualism and create collective consciousness to transform society."

"Those who have more, should pay more."

"I believe we have a crisis of values in our civilization. This stage of capitalism does not generate goodness; it generates corruption. We can't confuse consumption with happiness."

"We can't separate the economy from ethics, philosophy and dreams. The wealth we need to create is in the people, not the money. Not everything is a product. Not everything can be bought and sold. More than ever before we need progressive political parties. Don't despair. Have patience. Engage in activism. We need to fight for what we believe in."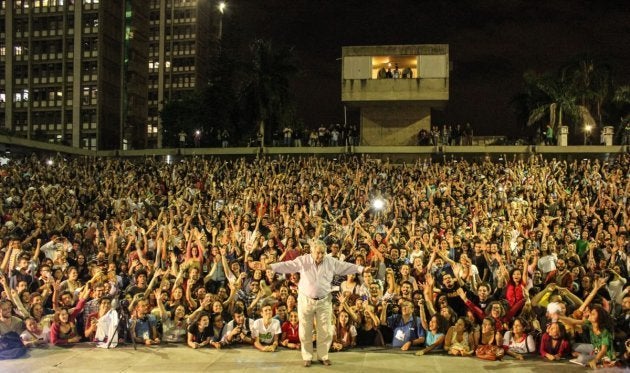 Earlier, at the Rio Summit in 2012, Mujica rejected the model of development promoted by the developed world and said,
"We can almost recycle everything now. If we lived within our means—by being prudent—the 7 billion people in the world could have everything they needed. Global politics should be moving in that direction."
And on a trip to the United States, he told Obama that Americans need to smoke less. He also told the US Chamber of Commerce:
"Businesses just want to increase their profits; it's up to the government to make sure they distribute enough of those profits so workers have the money to buy the goods they produce. It's no mystery–the less poverty, the more commerce. The most important investment we can make is in human resources."
Mujica's redistributive policies, incidentally, also included setting prices for essential commodities such as milk, and providing free computers and education for every child.
His speeches were rousing but his strongest message turned out to be his life! Despite being President of his country, Mujica preferred to live in his modest country home on the outskirts of Montevideo rather than in the luxurious presidential palace in the capital. He also drove to work in a beat-up old 1987 VW Beetle and after serving a term in office, stepped down to make way for a younger successor from his party!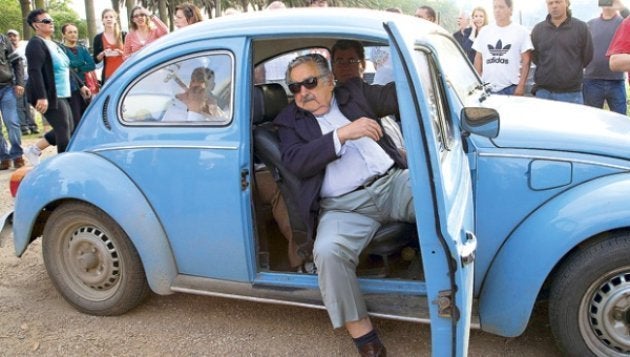 As I took my house guests on another round of the city the next day and we crossed 7 Lok Kalyan Marg yet again, I asked little Isabella, "So, if the Prime Minister moves out of this big house into a small house, then what will we do with the big house?"
And pat came her happy answer, "We'll bring in lots and lots of kids and they can just play there and live there!"
I suddenly remembered from my research the night before, Mujica had actually offered to house 100 children orphaned by Syria's civil war in the Uruguayan presidential summer retreat home, a beautiful riverfront mansion estate surrounded by rolling pastures. And for just a few moments, I allowed myself the joy of imagining hundreds of children—especially those who have been orphaned by communal violence—happily taking up residence at 7 Race Course Road.
For it would then, I thought, truly become an estate worthy of its new name—7 Lok Kalyan Marg!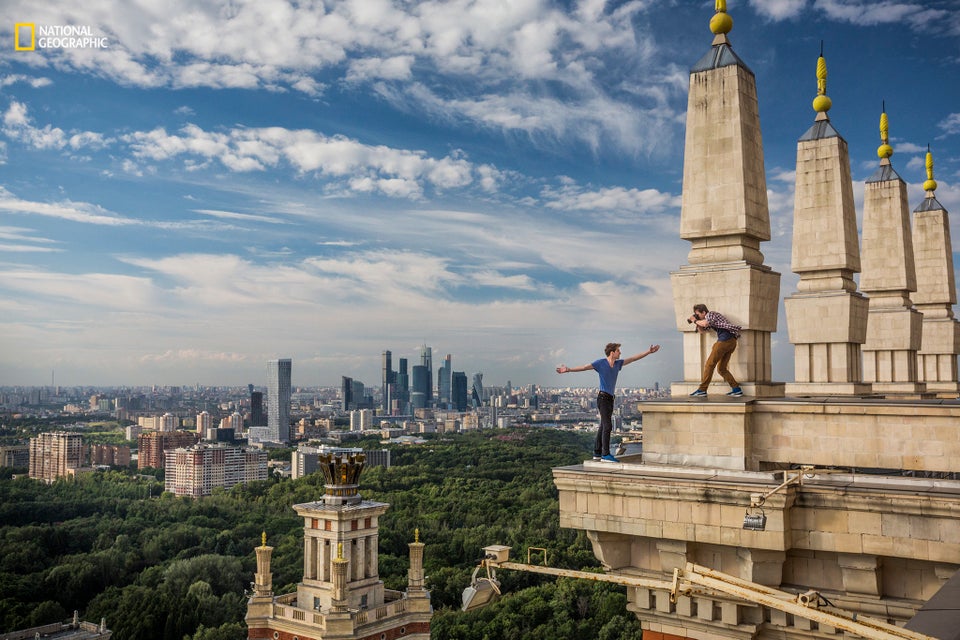 7 Incredible Pictures From National Geographic's Best Photos Of 2016