I'll be honest. I don't like malls. There's something soul-sucking about them. Somehow, they diminish you and make you feel less than you actually are. A mall does an excellent job of reminding you of all the shiny things you don't have, but could, if only you were perhaps as well-heeled as that lady outside the H&M store with the shopping bags and coiffed hair or like that dude there near Marks & Spencer with the gelled look and the perfectly fitting jeans. And then, of course, there are the immaculate jackets on the mannequins, the Swarovski crystals in the shop windows and the mobile phones under lights that effectively make you feel just a little poorer than you actually might be.
Imagine opening a heavy door and "literally" stepping into another world.
As a friend of mine succinctly put it, "A mall makes you feel small."
But every once in a great while, you come across a shop that actually makes you feel... not small. In fact, it enriches you. How is that even possible? It is, when you stumble across a bookshop like the one I did while walking through Gurgaon's South Point Mall after meeting a friend...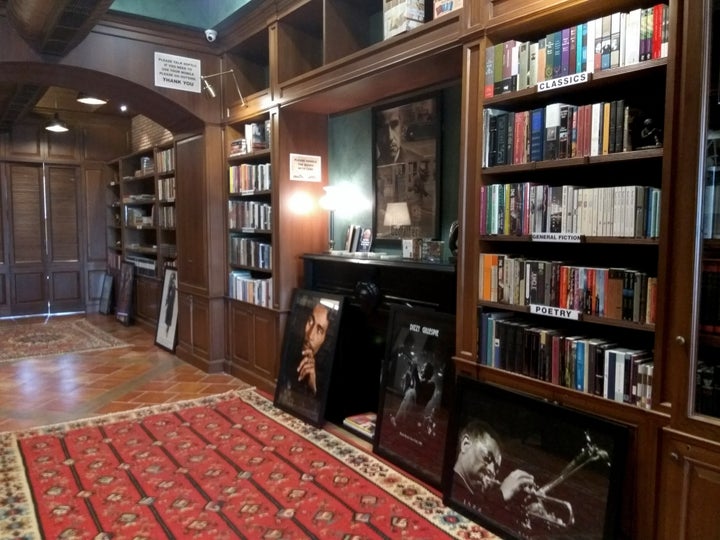 Imagine opening a heavy door and "literally" stepping into another world. Chapter 101, a quietly lit, mahogany-themed bookstore is almost out of place in the mall. No Chetan Bhagats, Suhel Seths or Amish Tripathis here. No magazines in racks, no Schaeffer pens or Swiss knives on display. Only carefully collected and curated books. Here, a shelf full of rare editions of P.G. Wodehouses; there, the collected works of Somerset Maugham. Over in the corner, letters by Ernest Hemingway on the art of writing. Walk a little further down and you find the complete works of Maya Angelou, the poetry of Leonard Cohen and a sizeable volume on the philosophy of Pink Floyd.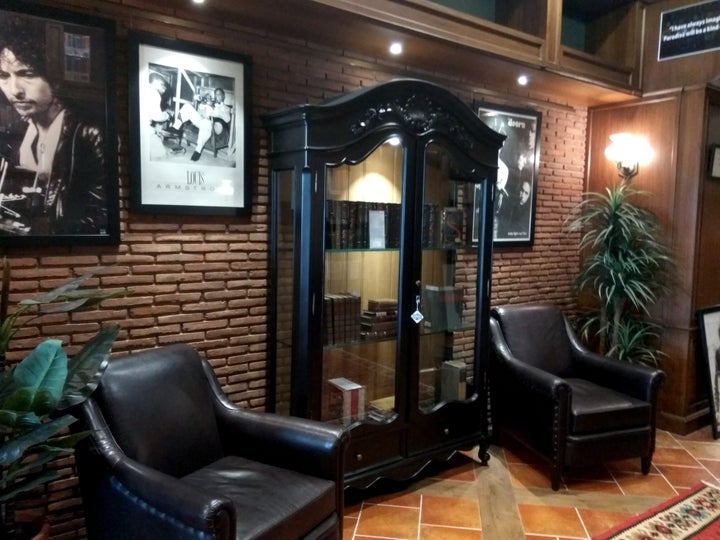 I am delighted to see inviting armchairs across the length and breadth of the shop. An elderly lady is lost in a volume of collected jokes by Isaac Asimov. (That's right. And you thought he only wrote science fiction.) A young boy is sitting opposite her reading a Tintin, a happy smile on his face. Soft jazz plays in the background. Near the entrance is a coffee pot, with mugs and a sign saying "Help Yourself." I can't quite believe someone is offering FREE coffee. I hesitantly ask the tall, young, bearded gentleman managing the shop, "May I?" (It is 3pm, I need a coffee.) He says, "Sure." I pour myself a mug and get into a conversation with him and find out he is a writer himself and is working on his second book. I can't remember the last time I got into a nuanced conversation with a bookstore manager about the demons one has to slay while writing a book! Surreal. The shop itself, I learn, is set up by one Raju Singh, a bibliophile who travels the world in search of rare and wonderful books.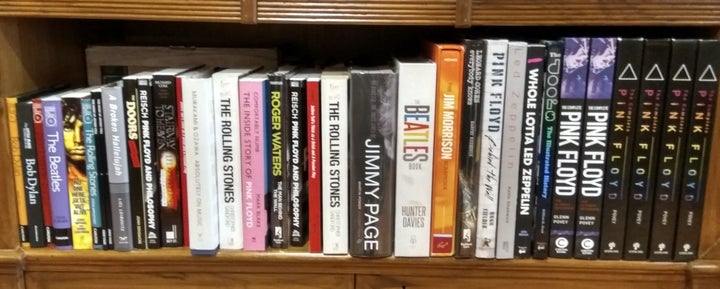 I browse for an hour and I end up doing what I have sworn never to do in a mall—I make a purchase! But I don't mind. And though the purchase hasn't exactly been cheap, I am happy, for I now own five new (old) books, which are not available elsewhere—one on the decline of reason in public debate, one on lessons learnt from the Holocaust and three on the art of writing. It's been a good afternoon. I will go home and sit down with The Writer's Chapbook – A Compendium of fact, Opinion, Wit and Advice from the 20th Century's Preeminent Writers. Taken from the Paris Review, no less.
It's going to be a good evening.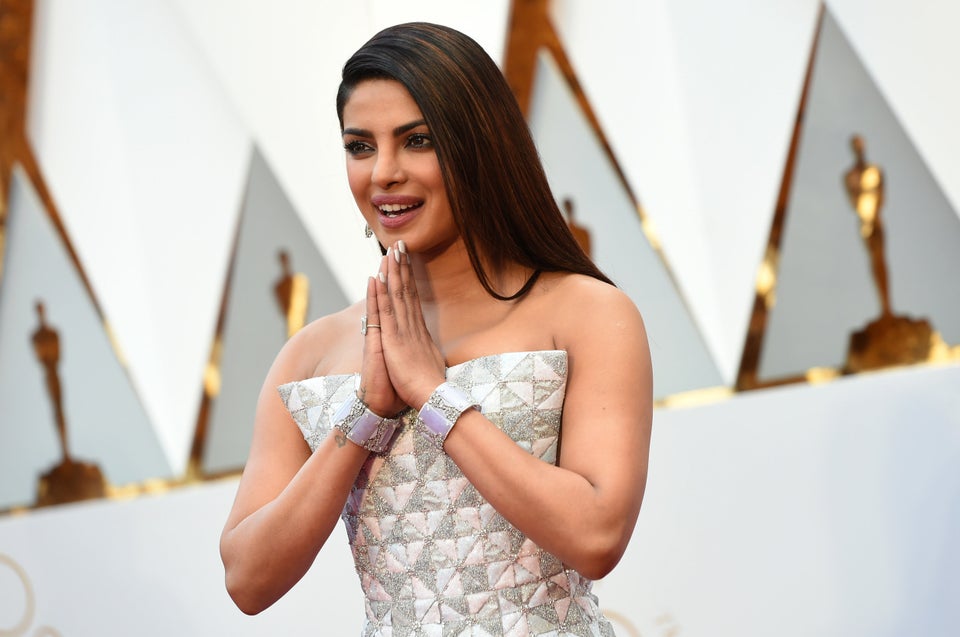 Indians On Oscars Red Carpet